Dear Friend.
Welcome to our first Newsletter of 2019. The New Year has been busy and we are hopeful 2019 will be a year of positive actions in support of our environment with more ambition and action to tackle the challenges we collectively face. This edition includes details of a special consultation session next Monday on the Regional Spatial and Economic Strategy (wend reading), an appeal to get involved in supporting StreamsScapes so that their StreamSchool and Field Site can be completed as soon as possible.
There's news of a new partnership between our Boomerang Enterprises Project and Deaf Enterprises, we are looking forward to the French Film Festival screening of "Le Temps de la Foret" and lots more activities In March we also have our social get together on the 27th February.
High hopes rest with our new Minister for the Environment, Richard Bruton and here is what he says "A transformation in Communications, Climate Action and the Environment will define this century. We either lead or we follow. I am determined that we aim to become leaders exploiting the opportunities of the technological revolution and a sustainable society. We have a lot of ground to make up. I hope we can engage every citizen in the challenge." Hopefully this also means every business, agency and organisation.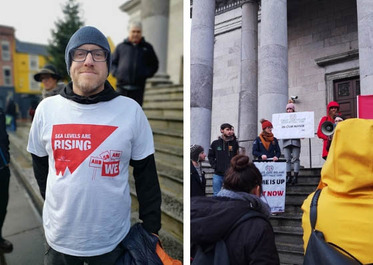 Donal Chambers, Kinsale College and Students UCC
We also saw Climate Case Ireland being heard in January. This legal action taken by Friends of the Irish Environment is the first case in Ireland in which citizens are seeking to hold their government accountable for its role in knowingly contributing to dangerous levels of climate change. They argue that the government's approval of the National Mitigation Plan in 2017 was in violation of Ireland's Climate Action and Low Carbon Development Act 2015 (the Climate Act 2015), the Constitution and human rights obligations. They also claim that the Plan falls far short of the steps required by the Paris Agreement on climate change.
Photos from the Cork show of solidarity organised primarily by UCC Students.
Greta Thunberg continues to amaze and inspire us and we are glad to see more focus on the Sustainable Development Goals.
Regional Spatial & Economic Strategy Environment Focused Consultation
Monday 11th February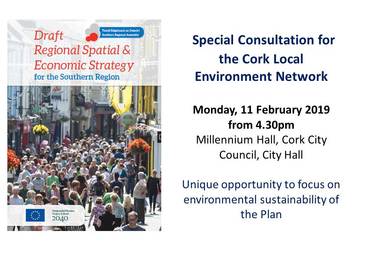 The RSES is probably the most important regional consultation that will reverberate for local communities. This is the Strategic Policy document to set out a vision for the strategic planning and economic development of the region to 2030. The overarching purpose of the RSES is to support the implementation of the National Planning Framework (NPF) & Government Economic Policies and key is that it will set the framework for local planning and economic development.
We encourage anyone with an interest in the environment who would like to gain a better understanding of how the document is incorporating environmental issues and who would like to contribute and/or make a submission to come along to this special session on Monday at 4.30pm at Millenium Hall.
Cork Cycling Campaign Rally

Cork Cycling Campaign is appealing for people to join them outside city hall to greet councillors as they arrive to vote on whether to protect Cork's cycle lanes from illegal parking and dangerous drivers. LET'S ROLL! (WE REALLY NEED YOU) for the first Cycling Rally in Cork outside City Hall on Monday, 11 February, from 5-6 pm. WHY? To push councillors to protect cycling lanes and make cycling in Cork safer and more enjoyable. Cllr Fiona Ryan has submitted two motions to the Roads Department calling for infrastructure (bollards, kerbs, armadillos, etc.) to safeguard several bike lanes that suffer from persistent illegal parking. Her motions and the accompanying report from the Director of Services will be voted on the 11th in the Council Chamber. The more cyclists outside CityHall, the greater the likelihood that Councillors will vote to protect our safety.
Support StreamScapes
StreamScapes are a West Cork based organisation that has been providing wonderful outreach sustainability education for 30 years. They are on the brink of completing in-situ facilities at their base in Coomhola and are looking for some assistance to fully implement the project, please see details and how to get in touch.
'Friends of StreamScapes'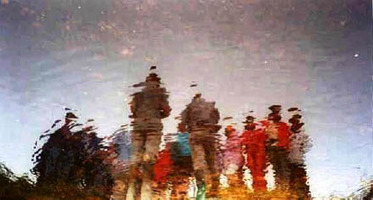 2019 sees 30 years of StreamScapes outreach programmes being produced in Communities and Catchments throughout Ireland. We are celebrating this by "bringing it all back home" and developing our 'StreamSchool' Classroom and Field Trip Site here at our premises in Coomhola, Bantry.
We are seeking 'Friends of StreamScapes' to partner with us in this Project and to assist us in equipping this facility to enable us to continue to deliver state-of-the-art Aquatic & Biodiversity Education to Regional Schools and Communities.
For further information please contact:Mark Boyden, StreamScapes, Coomhola, Bantry, County Cork
t: 027 50453 e: streamscapes@eircom.net
w: www.streamscapes.ie
Cork French Film Festival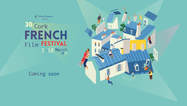 CEF is delighted to be liaising with Alliance Francaise for the 30th French Film Festival with a screening of "Le Temps de la Foret". The film will be screened at the Gate Cinema on Thursday 7th March, followed by a panel discussion with Ted Cook, Heritage Specialist, Clare Heardman, NPWS and John O'Halloran, Deputy President and Registrar UCC. More details shortly on social media and our website.
St. Patrick's Day Parade - 17th March
CEF will again be partaking in the St. Patrick's Day Parade in Cork City to highlight and showcase the environment through displays of renewable energy, sustainable travel, biodiversity, Reuse and the Circular Economy.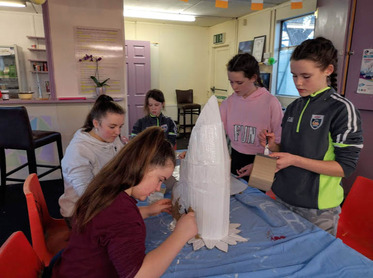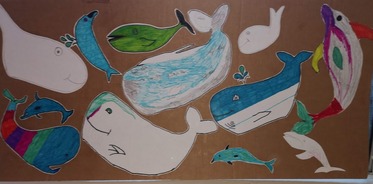 The Mahon Youth Group has been supporting the float for the past number of years and have taken on the theme of Biodiversity. With the guidance from their art instructor Hilary and Foroige officer Denise they have created amazing props and displays for a number of year and have helped CEF win the Best Overall Entry in 2016 and 2018.
This year they are going to focus on some of our large marine wildlife and have already started to create dolphins and whales. We look forward to seeing the final works of art. We welcome help, assistance and participation in the float so why not get in touch and join in to make the float as colourful as possible and help share the messages of looking after our environment.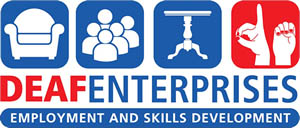 Boomerang & Deaf Enterprises
Our Boomerang Enterprises project, which is a social enterprise located in Ballyvolane, Cork which deconstructs post-consumer mattresses in order to divert for re-use and/or recycling, recently piloted an initiative with Cork Deaf Enterprises in late 2018.
Following the success of the Pilot a more long-term agreement was made on 28th January which has resulted in an afternoon shift being established a the project.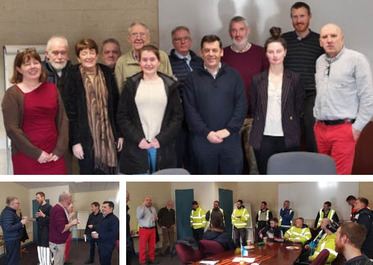 Staff & Management Members CEF, Boomerang and Deaf Enterprises
Boomerang is an example of doing the right thing with regard to bulky and mixed waste materials which mattresses comprise but which are in fact valuable resources. Practical initiatives like Boomerang have an important role to play and projects such as these deliver social, environmental and economic benefits to local communities. We continue to be supported by project partners Cork City Council, Cork County Council, Cork City Partnership and another recent partner Northside Community Enterprises.
If you would like to read a little more about Social Enterprises one of our Directors, Victor Branagan, has writtten a useful piece of Social Enterprise Modelling using Boomerang as a reference model.
Mix Your Mode Schools Competition
The Transport and Mobility Forum is delighted to launch it's first Mix Your Mode Video and Art competition open to all students who are creative and mix their mode when traveling. See details below or through the website.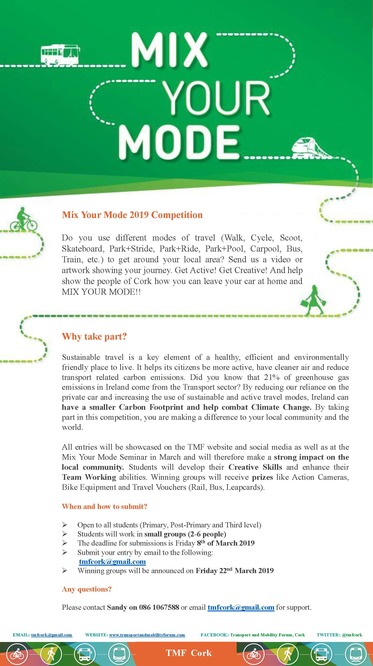 Green Drinks Wednesday 27th February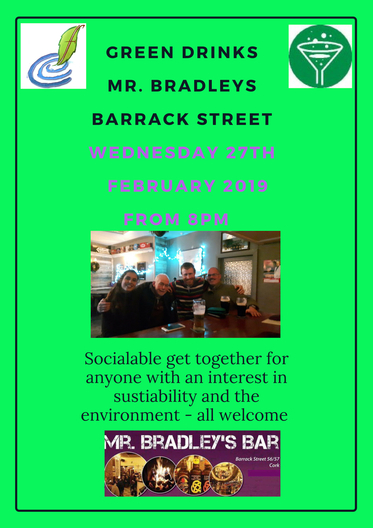 What a Hero the wonderful Greta - a Global inspiration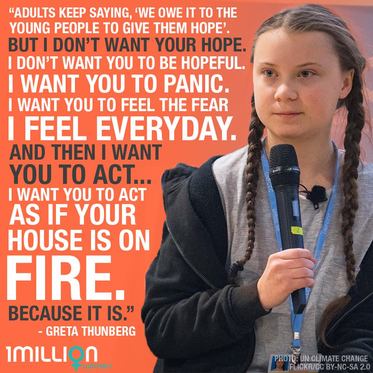 As always please keep in touch with more regular posts on Facebook , follow us on Twitter and check out our Website.