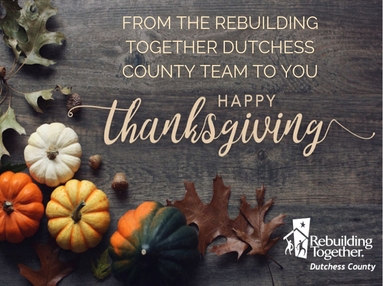 Spotlight: Entergy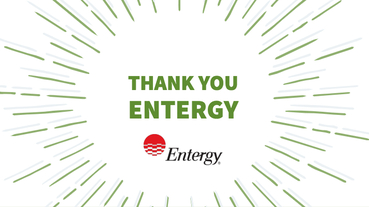 "Entergy is really a key partner for us because they are not only the volunteers with the "hands" doing the work, but also financially partnering with us, saying, 'We see the value in the work you do in the community. We want to help you keep homeowners safe, warm and dry.'" said Rebuilding Together Dutchess County's Board President Christopher Pels.
Entergy's support of Rebuilding Together Dutchess County is part of the company-wide efforts in local communities to award about 3,000 grants totaling more than $15 million each year. As Entergy's Social Responsibility Programs pages say, "Giving back to the communities we serve is an integral part of Entergy's corporate mission … We view giving back to the community as an investment -- not only because it makes good business sense -- but simply because it's the right thing to do."
Thank you for your hard work and commitment to our organization and the Dutchess County Community.

---
Support Our Work in Dutchess County During this Holiday Season
This month there are many different opportunities to support Rebuilding Together Dutchess County and the homeowners we serve!
Black Friday and Cyber Monday
Looking to do some holiday shopping this Black Friday and Cyber Monday?
Did you know your purchases can make a difference?
Make sure to use
Amazon Smile
when you shop! AmazonSmile donates to Rebuilding Together Dutchess County when you shop, at no extra cost to you. So please keep us in mind this holiday season, and
shop here to support us
.
Giving Tuesday
November 28th is Giving Tuesday, please keep us in mind during the year's largest international day of giving back. Although there are many great organizations to support on this day, we hope you will keep us and the crucial work we do in Dutchess County in mind.
You can donate directly on our website.
NY Gives Day
November 27th is NY Gives Day! #NYGivesDay is a day dedicated to giving back to nonprofits throughout New York State by way of a 24-hour fundraising challenge that works to raise awareness, build support, and increase shared philanthropy throughout communities that span the vast state of New York.
Learn more here
, and chose to support our organization!
Why support Rebuilding Together?
Rebuilding Together Dutchess County is part of a national network of more than 140 affiliates around the country committed to providing a safe and healthy home for all of our neighbors. Over the past 30 years, the Rebuilding Together network has worked with nearly 4 million volunteers to repair almost 200,000 homes and community spaces, impacting nearly 6 million people.
Since our founding, we have partnered with over 13,000 volunteers to complete over 600 home repair and 4 non-profit facility projects, investing a market value of over $6 million into communities throughout Dutchess County. Help us do more in our community!
---
Fall Happenings
Fall Rebuilding Day
In October, our organization and volunteers completed repairs for six local homeowners throughout Dutchess County. With the help of over 100 volunteers, the estimated market value of RTDC's repairs completed in Dutchess County throughout October is over $120,000.
In addition to our home repair projects, Rebuilding Together served the Hudson Valley House of Hope through its Community Strong Program. The Community Strong Program aims to cultivate the spirit of volunteerism and community support; the program is dedicated not only to the improvement of individual lives but also to the improvement of the quality of life for all in Dutchess County. The Hudson Valley House of Hope is an emergency shelter for individuals and children that are victims of domestic violence and is a well deserving partner for Rebuilding Together's program.
Veterans Day
On November 11, we at Rebuilding Together Dutchess County observed Veterans Day and want to extend our deepest gratitude to all veterans and their families. We are proud to have served many veterans through our Rebuilding Days program. This past April, we had the pleasure to serve Frank, a 93-year-old WWII veteran. You can check out
his experience on our website
.
Thank You Route 9 Mazda!
Rebuilding Together Dutchess County was awarded the Mazda Drive for Good grant! This is the first year that RTDC has been awarded this grant, but we are thankful for their partnership and hope to continue it in the future. With their support, our two SummerCorp members - and volunteer teams - served nearly 50 homeowners in Dutchess County through our Home Safety and Fire Prevention program this past summer.
---
Community Revitalization Collaboration:
Envisioning Long-Term Housing Equity in Poughkeepsie and Dutchess County, Together
As longstanding local housing policies and practices are re-examined and county-wide statistics reveal the dire realities of an increasingly cost-burdened population, the future of housing in Dutchess County and its urban seat, the City of Poughkeepsie, seems at a uniquely pliant moment of crisis and consideration. Critically, it beckons the engagement and support of every resident. Healthy and quality housing, as Rebuilding Together's core tenant, refers not only to the construction and physical conditions of a home, but also to its inseparable local policies, community resources, its residents' abilities to earn a living wage, its access to reliable and efficient transit, fresh grocery, clean and safe public spaces, and effective education systems.
Public conversations among local stakeholders, including Rebuilding Together Dutchess County, the Poughkeepsie Affordable Housing Coalition and other partners, continue to address city-wide blight – an urban state of poor housing stock, vacancy, and low economic opportunity – new community spaces on the Northside, and a reclaimed Fall Kill. Last Wednesday a
public educational forum
was held, addressing Poughkeepsie's tax lien system and possible solutions including land banking and community land trusts, featuring presentations by Joshua Simons on his newly released report "
Going…going…gone. Tax Lien Auctions, Hidden Costs, and Missed Opportunities for the City of Poughkeepsie
," Tarik Abdelazim from the Center for Community Progress, and Madeline Fletcher of the
Newburgh Community Land Bank
. Looking forward, the
Northside Collaborative
encourages community input at next Tuesday's
public presentation
of a concept design for Poughkeepsie's Fall Kill Trail between Catherine Street and Rose Street.
Growing participation and interest in these issues and events fuel an economy and housing environment at the local level and help to translate our mission of safe and healthy housing into systematic and intentional change. For up-to-date and ongoing information about education and involvement opportunities, be sure to follow us and our community partners on Facebook, and spread the word when you can!
---
Internships or Volunteer Opportunities Available

Rebuilding Together Dutchess County is looking for an organized, innovative, and passionate individuals to fill our Team Lead, Marketing and Communications, and Demographic Data Analysis and GIS Mapping Internships.
Upcoming Events
ReBuilders and Brewers - 2/23
Check for any call for volunteers
here
---
---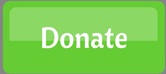 ---
Contributing Partners

Craftsman
Community Foundation of the Hudson Valley
Dutchess County Planning and Development
Dyson Foundation
FHLBNY
Lowe's
Meyer Contracting
Plymouth Hill Foundation
Sears Heroes at Home
St. Nicholas-on-the-Hudson
State Farm
Wells Fargo Foundation
Renovator
Berkshire Taconic Community Foundation
Consigli Construction
Entergy
Hudson Valley Federal Credit Union
Poughkeepsie South Rotary
Ulster Savings Foundation
Remodeler
Central Hudson
Dutchess County Association of Realtors
IBM
Poughquag United Methodist Church
Collaborator
Arlington Teachers Association
Dutchess County Office for the Aging
Home Depot Foundation
M&T Charitable Foundation
Walden Savings Bank
Golf Sponsors
Title Sponsor:
Meyer Contracting
Cart Sponsor:
Sayegh Law
Birdie Sponsor:
D'Arcangelo & Co., LLP
DSL Financial Services
Poughkeepsie Nissan
Par Sponsor:
S & O Construction Services, Inc.
---
Community Partners


ABC Supply Company Inc
Adams Fences
American Red Cross
Cleveland Plumbing
Craig Thomas Pest Control
Forrest Green Landscaping
Fox Air Heating and Air Conditions
G. Dan. Ros. And Sons Inc.
Herring Sanitation
Hobson Window Inc.
Hudson Valley Chimney Service Inc.
Just Exteriors Plus
Nubian Directions YouthBuild
Nurzia Construction
Plass the Plumber
Prime Print Shop
Recycle Depot
The Brothers That Just Do Gutters
Veith Electric
Williams Lumber
---