Welcome Back!
Welcome back!
It has been a busy Spring and Summer for the team. The May camps on Siberia went really well, with a great training course and perfect weather. We hosted the US Freestyle Team, and the Chinese Freestyle Team, for a two week Olympic Training Camp. It was really good to work with the worldcup teams and apply some new coaching and course techniqes. We also received and official naming of our mogul run on Red Dog "Secret Garden" and put on a Celebration of Freestyle Event in Squaw on May 20th, with US and Chinese athletes, the Flying Aces, and some local athletes from SquawFree putting on a show for the public.
In June the Freeride Team took a trip to Bear Tooth, Mt. on June 11-15, to compete in the Beartooth Freeride Summer Competition. Congratulations to Chloe Nicolou (1st place) and Zach Saito (2nd place) for making the trip and competing so well! Your efforts payed off and are now a step up heading into next season. Looking forward to taking more athletes to this event next season.
The Jr. Mogul Team headed to Whister, BC on June 17-24, to get in some more summer mogul training. They trained with the Momentum Freestyle Camp. Coach Shelly said it was a blast as usual. Whistler in the summer is a fun place to be.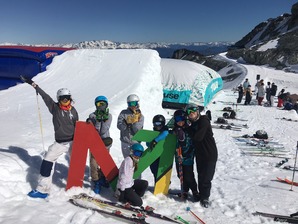 Back home we have been working on the Bag Jump Ramp site in Granlibakken with everything we got. The big winter destroyed the jump deck and the transition so we had a lot to take apart and rebuild. The venue has gone through a massive change and we are close to being ready to jump. We are pushing to get the final touches and the trampolines in place and start training. Our goal is to have training available at the Bag Jump and trampoline site starting Saturday, July 29th.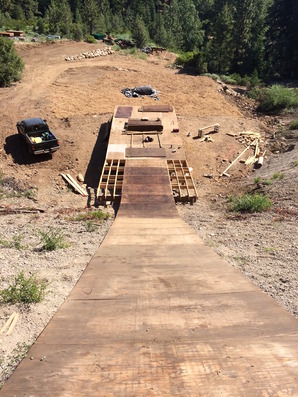 ---
Registration is now up for the 2017-2018 season!
Registration is now up for the 2017-2018 season.
CLICK HERE
To go to our website
www.squawfree.org
and download all registration information. Please fill out all the registration forms including: Aerial release, volunteer commitment form, refund policy, liability release.
you can find all the registration information by going to the registration page on our website www.squawfree.org.
Please note:
*All registration forms must be filled out properly and mailed to: SquawFree, PO box 2173, Olympic Valley, CA 96146
*All open invoices must be paid in full before your 2018 registration will be accepted.
*A current Credit Card number and information is required with your 2018 registration information.
*Early registration prices are available until August 31st 2017.
*Masters Program has changed from Saturday only training to Saturday and Sunday training!
---
2018 Scholarship applications now available!
SquawFree Scholarship application information is now available
CLICK HERE
.
We are accepting SquawFree Scholarship applications through September 30th 2017. Please fill out all the scholarship information and include your last 2 report cards as well as your essay questions and letter of recommendation to:
Squawfree
Atten: Scholarships
PO box 2173
Olympic Valley, CA 96146
---
First Day of Team for the 2017-2018 season is December 9th, 2017.
A full team calendar will be up in the Fall.
---
The Raffle has not been drawn yet.
The Raffle has still yet to be drawn. We are looking a good time and place to get together the have the drawing to announce the winning tickets. TBD.
---