In thinking about what makes a triathlon event memorable, we understand that it is more that just about the race itself - it is about the people, friends and family watching, training partners, and those who inspire us to get more out of life.
The Triathlon at Pacific Grove inspires thousands of personal stories and experiences waiting to be shared. That's where you come in. We are asking participants to share these experiences for possible inclusion in our event program. We are looking for your stories. Be creative and have fun!
We have included a few ideas below to prompt your writing. For instance...
Triathlon and Healthy Lifestyle:
How has your participation in the sport of triathlon contributed to a healthier lifestyle for you, your friends and family? Explain why this is important.
What inspired you to participate in your first triathlon event?

What continues to drive and motivate your participation today?

How has your participation helped you overcome challenging circumstances?
Why race the Triathlon at Pacific Grove?
What keeps you coming back to the Triathlon at Pacific Grove?

What sets this race apart from others?
Triathlon Training
When training for a triathlon, do you prefer to train individually or with a training partner(s)? If you prefer training with training partner(s), do you feel this creates a sense of community?
Please take a few moments and share a story with Tri-California by emailing stories@tricalifornia.com.
What:
Open Water Swim Clinic
When:
Thursday, August 22, 2013
Time:
5:00PM to Sunset
Where:
Lover's Point, Pacific Grove, CA
Cost:
FREE - to USAT Annual Members, $12 for non USAT Members to cover the cost of clinic insurance
The Details:
The clinic will focus on the basics of open water swimming in the infamous Monterey Bay Kelp Forest! There are only 60 spots available so that we can maintain a high staff to swimmer ratio. Check out all the clinic details and register below.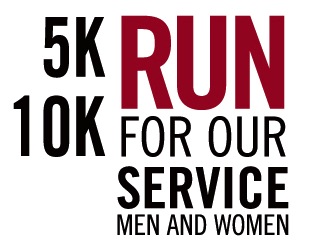 Tri-California Events is pleased to announce a partnership with Wounded Warrior Project™, a nonprofit organization whose mission is to honor and empower wounded warriors. Tens of thousands of wounded warriors receive support each year through WWP programs and services designed to nurture the mind and body, and encourage economic empowerment and engagement.
Proceeds from the 5K / 10K will benefit the
Wounded Warrior Project™. Show your support and sign up today!
When:
Sunday, September 15, 2013
Time:
7:30 AM
Where:
Lover's Point Park, Pacific Grove, CA
If you no longer wish to receive these emails, please reply to this message with "Unsubscribe" in the subject line or simply click on the following link:
Unsubscribe
---
Tri-California Events
1284 Adobe Lane
Pacific Grove, California 93950
US
Read the VerticalResponse marketing policy.