Packet Pick Up Refresher

Last week, we sent out a newsletter detailing Packet Pick Up information. In case you need a refresher, we have included a link to revisit and study the information.
View newsletter.
---
This Week's Topic: Transportation and Shuttle Assignments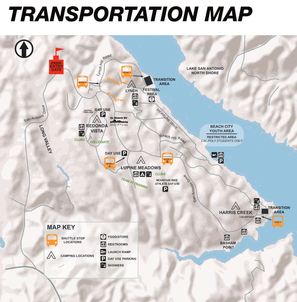 On race morning, all athletes will need to make their way to the swim start location in Harris Creek. The good news is, we will be providing athlete shuttles so you can save your legs and go all out on the course! There are three shuttle stops located throughout the park. You can download a copy of the transportation map for quick reference, just click on the map at right.
In order to ensure we can transport all athletes to Harris Creek in time for race start, we are requiring every participant to sign up for a shuttle time.
---
A Few Things to Note:

You may sign up for a shuttle time departing from any of the following shuttle stop locations:
Shuttle Stop #1 (Located next to the Lynch PPU tent)
Shuttle Stop #2 (Located near the Redonda Vista Campgrounds)
Shuttle Stop #3 (Located in Lupine Meadows)
Shuttle Stop #4 (Select this location if you plan to camp in Harris Creek. You will be just a hop, skip and a jump from the swim start. Please plan to walk from your campground).

Please Consider the Following When Determining your Shuttle Time:

Consider how much time you will need to organize your designated spot in Harris Creek T1A. Items to factor include the time needed to sticker your (2) bags, set up your run shoes in Harris Creek T1A, body marking, stretching, and that last minute trip to the bathroom!
---
Selecting Your Shuttle Time:

When selecting your shuttle time, you will be prompted with a question asking where you plan to board the shuttle. We understand that this location is subject to change upon arrival. At this time, please sign up for your anticipated area.
It is important to note that you may board from any location, but you will be committed to the time slot you select.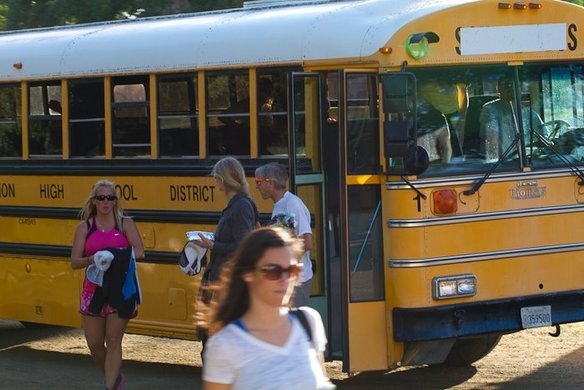 The last shuttle will depart promptly at 7:30 AM. If you prefer a decent amount of race prep time, we suggest you reserve one of the earlier shuttles.

We highly suggest you rack your bike on Friday so you can report directly to Harris Creek from the shuttle stop nearest your campground or parking location on race morning.

For athletes that miss their selected time, there is no guarantee you will have a spot on the next available shuttle. Athletes with the proper shuttle confirmation form in hand will have priority.

Want to be on the same shuttle as a friend? When reserving your spot, you are able to sign up for up to 6 seats.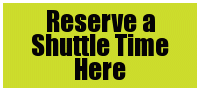 ---
Shuttles are for Athletes Only

We are offering a one-way athlete shuttle to the Harris Creek Swim Start. Spectators should head to the Lynch Festival Area and wait for athletes to make it into (T1B). There will be a great opportunity to see friends, loved ones and teammates transition to the bike.