The One & Only, With a Twist!

We are excited to share with you alternate course plans for this year's Wildflower Triathlons should the water levels not reach the Lynch launch ramp by race day. We appreciate you being patient as plans have been discussed among our staff and with the Monterey County Parks Department, and we ask that you continue that patience as plans come to full fruition. Our Tri-California Events Facebook Page and the tricalifornia.com webpage should be your first two reference points for information, and we will be continuing to populate these periodical e-newsletters with important race information as well.
Alternate Course Announcement

We, the Tri-California Race Crew, are announcing that the Wildflower Triathlons Swim will take place out of Harris Creek (2 miles east of the Lynch Area) if water levels do not reach the Lynch launch ramp by race day.

If you are registered for any race distance - Long Course, Olympic Distance, or Mountain Bike - you will swim at Harris Creek. After completing the swim, course alterations apply to each distance in a unique way. This year, we are excited to introduce a new Mountain Bike course transitioning out of Harris Creek. Long Course and Olympic Distance participants, after completing the swim at Harris Creek, you will exit the water and transition out of your wetsuit and into a pair of run shoes at Harris Creek (T1A) for a 2.2 mile run along the shoreline back to the Lynch Transition Area (T1B / T2). From there Long Course and Olympic Distance participants, you will head out on the bike course. There is no alternate bike portion for either of these two distances - it will be the same 56 mile or 40km as produced in previous years. Participants will transition T2 (from bike to run) at Lynch. Because of the 2.2 miles of running you will have previously completed between T1A and T1B, we are subtracting that distance from the final run portion for both the Long Course and Olympic Distance race.

The unmatched and "uniquely Wildflower" festivities of wine tasting, live music, movie nights, Kid Zone and more will continue to take place in the Lynch Festival Area. After 32 years, we feel confident in the production of this year's event and are excited that you are registered to join us. We look forward to sharing more memories with you.

Just as we are confident in this year's race production, we are also confident in the fact that you now have a bazillion questions. For the record, bazillion is not actually a number but the word best used for a large exaggerated number, but I used it here because your questions and the number you have of them cannot possibly be too large. We want you to ask them and think of them and send them our way, but first we want to ask you to take the time to review the linked course maps and Q&A's since we think that we've answered a chunk of them. It's a starting point, and again, your patience is appreciated. Another thing that is greatly appreciated is that you have remained excited for the event. It really is still the 'Woodstock of Triathlons' and the 'One and Only' Wildflower!



Training Apparel that Works Hard!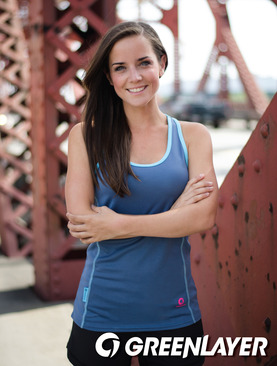 You train hard, your clothes should too! Wear gear that protects you all day long with features such as UPF protection, moisure transfer and chafe resistant fabric, and 4-way stretch.
Pick up the perfect training piece for spring runs as you prepare for the Wildflower Triathlon. Shop the wide selection of
Greenlayer products
to suit your conditions. Evolution half-zips complete with collar and thumb holes combat chilly morning temperatures, while the Twilight's reflective features ensure you'll be seen at night. Hot days are perfect for a
Banff
sleeveless tee which will protect you from the sun with UPF 50+, and Meryl Skinlife fabric promotes healthy skin and reduces odor.
Custom training pieces, blank or printed, are available to teams that order soon. Contact a sales representative for pricing and availability by phone at (503) 297-3785 or by email at sales@greenlayer.com to order for your team today!
Training Tips to Get Ready for Race Day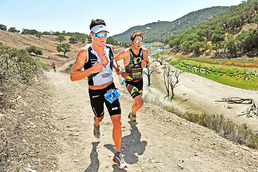 Alternate Course or not, at Wildflower, there will be a hill on your run course, no exception. It just isn't avoidable, so don't avoid them, instead prepare for them! John Hanc of "Runner's World" has these wise words to have you meeting the hills in top form:
"As you run up, think about pressing your hips into the hill to avoid bending at the waist."

And after announcing the alternate plan to some triathletes just the other day, the seasoned age-groupers just rolled with it:
"No biggie, a couple run-bike-run bricks and a swim-run brick into the training plan and we'll be good to go."