---
TWC students educated on hunger, poverty during alternative fall break trip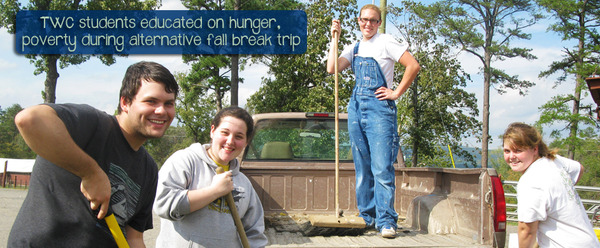 For most Tennessee Wesleyan College students, October's fall break means a break from classes and studying and a chance to spend time at home with family. For ten students, one faculty and two staff members, fall break was an opportunity to learn about global hunger and poverty and what type of sustainable solutions can help.

"Hunger and poverty are everywhere," said Tiffany Dierden, a TWC freshmen who participated in the alternative fall break trip to Heifer International, located in Little Rock, Ark. "You just have to open your eyes to see it."

The Heifer ranch offered the TWC visitors the opportunity to participate in education and service-oriented interactive learning programs, which bring awareness of the great need in the world and not only allow participants to give back but also serve as great educational tools - both about the value of giving your service to others and experiencing something for the first time – such as milking a goat or harvesting vegetables.

"It was interesting to live like many people from third world countries live but it was also melancholy to think about the difficulties they face, while we take things like sanitary plumbing for granted," said DJ Thomas, a TWC freshmen.
---
TWC to host fall open house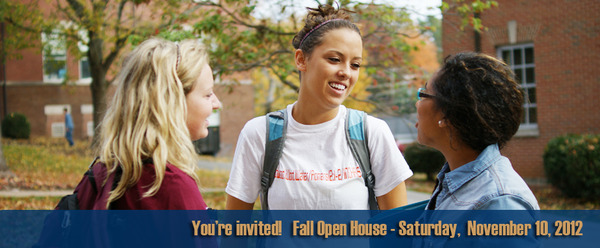 Tennessee Wesleyan College will host its annual fall open house on Saturday, November 10. The college's fall open house provides prospective students with the opportunity to explore the academic, athletic and social advantages of Tennessee Wesleyan. Registration begins at 9 a.m. followed by various admissions, academic and financial aid sessions throughout the morning. An RSVP lunch will be held at 12:30 p.m.

"Our open house events showcase our involved, talented faculty and dedicated student services staff," said Kara Phillips, TWC director of enrollment. "We welcome prospective students from area high schools, transfer students and working adults considering going back to school for our evening program."
---
Save the Date
---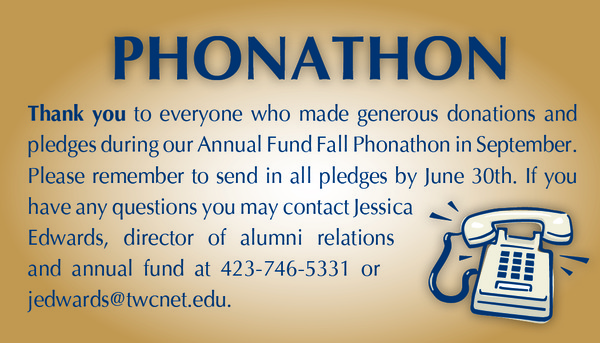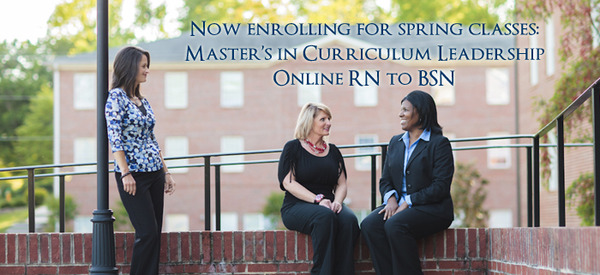 For more information visit the TWC graduate studies and nursing web pages

Visit the TWC website to order your brick
---
Alumni Updates
---
Jason W. Hitt '07, has been hired as a full-time special education assistant at Etowah City School.

Lenoir Hilten Culbertson '76, is currently serving as District Superintendent of the Murfreesboro District of the United Methodist Church. Her husband is Director of Pastoral Servces at Vanderbilt Medical Center.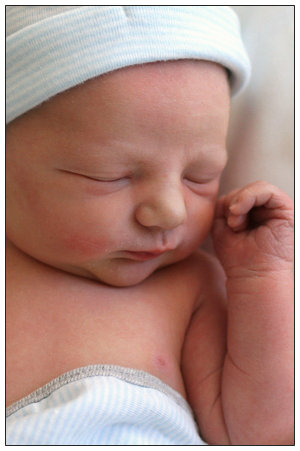 Anna Lee '06, and her husband Chris '05 welcomed their son Levi Morrison Lee into the world on
October 21.
He was 7 lbs 9 oz and is doing well.
Sharon Kendrick '87,
PhD, Director of the Resort and Club Management program at Methodist University
in Fayetteville, NC.
, was recently elected to fill the role of V.P. of Education for the North Carolina Chapter of HSMAI (Hospitality Sales and Marketing Association International). Kendrick is also an Assistant Professor of Business Administration at Methodist University.
---
Special Requests
---
Burkett Witt Book
Dr. Dick Pelley is writing a book about Burkett Witt. Dr. Pelley requests that any alumni who would like to share stories or anecdotes about Burkett Witt please submit no more than 100 words to him at pelpsych@comcast.net or Jessica Edwards at jedwards@twcnet.edu. Pictures are also welcome.
---
Travel Abroad Opportunity
---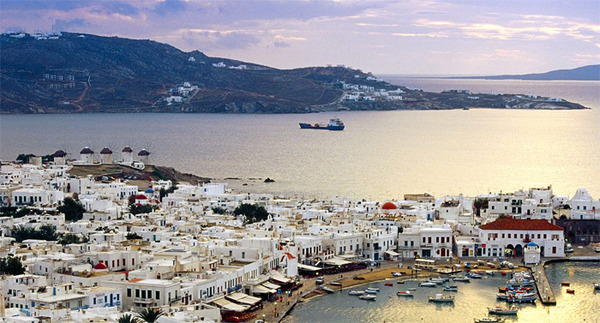 Ever dreamed about seeing the Roman coliseum, throwing a coin into the Trevi fountain or seeing the Sistine Chapel with your own eyes? Ever wanted to visit the ancient ruins of Pompeii or to look out over Naples bay from the top of Mt. Vesuvius? Ever wished you could walk the same streets that St. Paul walked when preaching to the Athenians, or sitting in the amphitheater in Ephesus where he spoke to the citizens? Ever had a cruise to the Greek islands of Mykonos, Patmos or Santorini on your 'bucket list' of places to visit?

Well, here's your opportunity! Chris Dover, TWC chaplain, is planning a 13-day tour of all of these places (and more!) May 15 – 27, 2013. This tour begins in Rome, travelling to the historic sites in Florence, Mt. Vesuvius, Sorrento, Pompeii, Delphi and Athens, before concluding with a 3-day cruise, with ports of call in Mykonos, Kusadasi (Ephesus), Patmos, Rhodes and Santorini.
This trip is open to everyone (faculty, staff, students, alumni, community members, etc.) and the current price is $4047 for students and $4457 for adults. This all-inclusive price includes everything (airfare, lodging, buses, cruise ship fees, tour director and breakfasts). The only expenses not covered are five dinners, your lunches, souvenirs, tips and cruise ship excursions.

For more information, please contact Chris Dover at 804-241-1956 or at cdover@twcnet.edu. Informational meetings will be held on Friday, September 7 and Tuesday, September 11 at noon in the Sullins Board Room in Sherman Hall. You can see complete trip details by visiting the tour website at www.efcollegestudytours.com and typing in the tour number (1198670). Hope you can join us for this trip of a lifetime!


Tennessee Wesleyan College | 204 E. College Street | Athens, TN 37303