CALL FOR ENTRY
Salma Arastu Does Double-Duty With Matching Artist Grant
Salma Arastu raised $5,000 from
her collectors and local donors and was matched by The East Bay Community Foundation "Fund for Artists" commissioning grant in June, 2012, for her continuing work on her series of poem-paintings, "Turning Rumi: Singing Verses of Love, Unity and Freedom."





The Exhibition of the works from same series, completed before this grant period, is scheduled to take place at the Dominican University.



Community Gallery, Alemany Library
July 20 - September 20, 2012


Artist Reception
Saturday, September 15
2:30 to 4:30 p.m.


For more information, please contact
Sandi Chin, Director of University Community Exhibitions at
415-482-2453 or schin@dominican.edu

Dominican University of California
50 Acacia Avenue
San Rafael, California 94901

415-458-3763



Judy Shintani, Facebook Administrator



Click here, if you are on FaceBook, and click "like" on the newly invigorated NCWCA page! I'm posting activities, shows, ArtTag and meeting photos, and more.



Life Drawing with Sandra Yagi



Sandy organizes a 4 hr. drawing session, with the Oddists Drawing Group, open to all, for only $20. So I went, it was in the large studio of a painter, Richard L. Perri, on the corner of 7th and Market on a beautiful Sat in July. There were three different models, all stunning and experienced, and a choice of 5, 10 or 40 minute poses for about 15 artists. It was an intense concentrated 4 hours and I stumbled out into the late afternoon with a sheaf of drawings and a great appreciation for having the chance to brush up on those skills. They 'll do a draw-a-thon probably 2-3 times a year, and also have weekly sessions with one model with varying poses on Wednesday evening from 6:30-9:30.



Visit our website.





Visit us on Facebook and Twitter.










EXTERNAL COMMUNICATIONS CHAIR MESSAGE:

Dear NCWCA Member:

Elise Cheval
Editor
National Liaison Report


by Priscilla Otani
July 10, 2012

I will be attending the WCA Michigan Summer Conference on July 19 and the WCA Summer Board Meeting on July 22. We will determine the fiscal 2013 budget during this board meeting and decide what programs will be offered in the coming year. If all goes according to plan, we will offer many more exhibition opportunities, including a currently advertised opportunity to curate an exhibit in Arc Gallery in 2013. I have not yet received submissions for this, but I do hope that people will apply.

Several other national opportunities have had slim pickings. I advertised for an editor/designer for a Fall issue of ArtLines. There was one application, and it seems to be an interesting one. My mandate was to create a one-of-a-kind art zine. For the winter ArtLines edition, I have hired Margot Comstock to be editor/designer. This edition will be a "year in review."

I also had a call for CAA Panel ideas. There were two submissions for that one. I am going to review the two with several board members while in Michigan, and notify the winner when I return.

Chapters also have a $150 Professional Development Grant that they can apply for. NCWCA should think about how they should use this grant. It is a reimbursement grant – you apply for it after you complete the project.

National will be organizing a 2013 membership drive in the fall. The chapter presidents and membership chairs will be asked to help shape this initiative.

More information will be provided after the national board meeting.
Honoring Women's Rights: Sept 8
For more information, contact Susan Kraft
650-444-1354
www.sbawca.org
www.kraftart.com
From your Vice President, Judy Johnson-Williams
Our chapter is growing and with it comes some pain with the growth. We've streamlined the membership process, mostly thru 'memberthingy' and we are one of the first chapters to do so. (All previous membership chairs are cheering) The next task to tackle is communications. We (the board) and we (the membership) want to know what's going on with each other. We want to be able to promote activities that members are involved in (besides NCWCA ones). We want to have a sounding board and sometimes, we just want information, like how to do an acetate transfer, etc.. We have been trying some different approaches (we have a website, a blog, a newsletter, a Twitter and Facebook page, and this chapter email.)
So, for now, I'm managing our Membership Chapter email. M
y first question is how do you prefer to get NCWCA info?
And secondly, what information are you most interested in?
Reply to
Judy Johnson-Williams
Art+Ferries+bike=Life is Good
I wanted to visit the new DonnaSeager-Gray Gallery in Mill Valley, since she kindly juried me into a show and her gallery is usually a stunning showplace of regional art. But I hate weekend traffic and it was Pride weekend and there was an art/wine festival in M.V. But there's a bike path from Sausalito to M.V. and ferries to Sausalito--an adventure. Sunny, very windy day on the bay but the views were outstanding on first an Oakland-SF ferry and then the SF-Sausalito one. The bike path meanders across the salt marshes, is very flat and only 5 miles. It ends almost in front of the gallery. Nice solo painting show, good lunch around the corner and time to return. Ok, so it was't time efficient, it took all day whereas I could have driven the round trip in a couple of hours but it was a great outing, so I'll be looking for more art+bike activities.
What is Art For? by Ellen Dissanayake This is an older book, first published in 1988 but since she's mostly musing on really ancient history, not much has changed. She is asking what was/is the evolutionary advantage to making art. Her argument is that it's an outgrowth of humanities' love of play and ritual. She says that both of those, a love of order and a love of novelty, lead to art which reinforces group cohesiveness and identity. Art's particular role was to 'make special' the things and actions of ritual and play. She includes all of the arts: storytelling, dance, theater etc. I was particularly struck by her assertion that the art world of the last 100 years is totally anomalous in that it's done for it's own sake. Hers is an unusual and independent way of thinking, even if 25 years old.
If you'd like to know more, contact me.
Salma Arastu,
San Francisco Unitarian Universal Church this coming Friday 20th July-September 20, 2012.
Claudia Chapline
,
The Marin Poetry Center Traveling Show will be at the Stinson Beach Library
3521 Shoreline Highway
Stinson Beach, CA, July 31, 2012, Tuesday at 7 P.M.

Host: Claudia Chapline

Readers: Francesca Bell, Sandra Cross, Liz Cunningham, Christina Hutchins, Vivian Olds, Dana Scofield.

No charge.

Click here, to see a video by Claudia Chapline

At long last, DREAM VERITAS! is online so you can watch the video featuring you, your powerful dream narrative, and the accounts of other women artists, activists, and visionaries.

DREAM VERITAS! was compiled from dreams you shared with me over the years, some appearing previously in print stories. Whether you recorded your story last summer for the video or whether you were under a court-mandated gag order or traveling aboard and unable to retell your story for the microphone, DREAM VERITAS! portrays your inspiring story, informing and empowering others.

At the DREAM VERITAS! article posted on Plum Dreams Journal and linked here, click on View the Video. No need to join Vimeo to watch.

Elise Cheval
,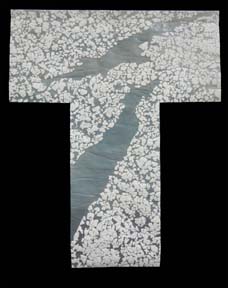 "Horizons", a Member's juried Group Show, Marin Museum of Contemporary Art, Novato, July 21 - August 19. Opening Reception: July 21, 5-7 pm.
M.C. Carolyn,
Marin Community Foundation, June 15-September 28, "Beyond Landscape", a group show in Novato.
Beyond Sense - One Mind, Abstract painting at Joyce Gordon Gallery, August 3 - September 1, 2012, Opening: Friday, August 3, 2012 6 - 9 pm

Mary Lou Dauray,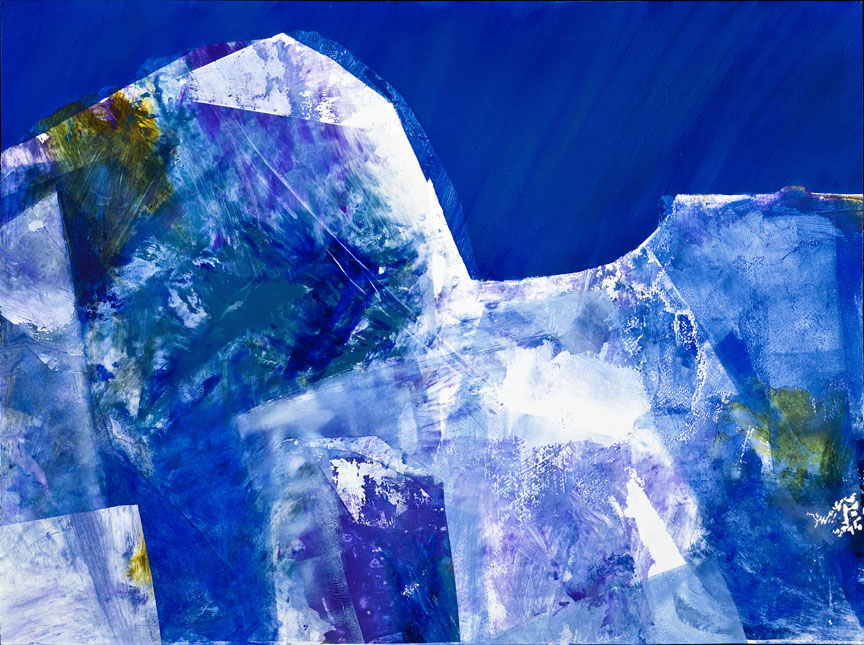 I am scheduled to have two paintings in a show during the Olympics at the AOTO (Art of the Olympians) in the College of London. In addition to the two art works which are part of a series reflecting my concern about global warming, I will be participating in a round table discussion about environmental changes. This discussion will be at the College of London on July 11.
Judy Shintani
,
Ancestor Chimes land installation, one of 19 pieces in Rootbound Heaven and Earth, an exhibition curated
by the Cent
er for Contemporary Art Seattle, Carkeek Park, Seattle, on display until 10/31/12.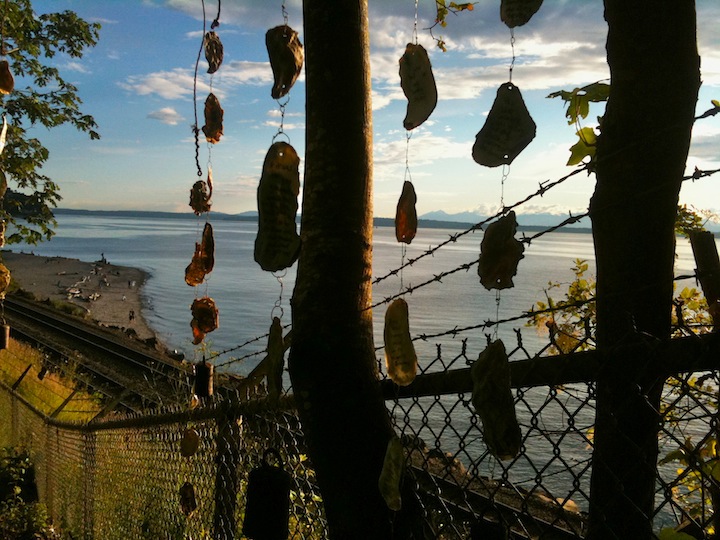 This newsletter is designed to offer NCWCA members a platform to share their works, ideas, stories and opportunities that benefit our communities and fellow art activists. We welcome your feedback and articles. This newsletter will be published on the 1st and 15th of each month. Content must be receiv
e
d three days before the publishing dates to be co
nsidered for the newsletter. Email your
contact to
elisecheval@hotmail.com
and put "Newsletter" in the subject line.
Sincerely,

Elise Cheval, Editor
Northern
California Women's Caucus for Art