HIGHLIGHTS FROM THE WOMEN'S CAUCUS FOR ART NATIONAL CONFERENCE IN NYC, FEBRUARY 2017


Sawyer Rose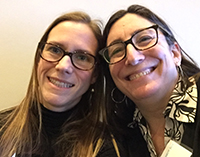 I was honored to have the chance to represent NCWCA at the WCA National Conference in New York City this February. It was a long weekend full of art, activism, seminars, and events. Here's a run-down of some of the most interesting and informative bits, with links you can follow for more information. (Left: Sawyer Rose and Sarah Bloom)
WCA Chapters' Council Meeting
(click titles for full recap & photos)
We heard reports from chapters all around the country, many of which have been doing remarkable work. I was inspired by the wide variety of ways the groups find to foster activism and involvement. The
Philadelphia
chapter took part in The Red Sand Project,
redsandproject.org
, which aims to bring awareness to human trafficking and exploitation.
Michigan
WCA held a very successful 3-Minute Animation contest that garnered a lot of interest from younger women. They also partnered with the Ann Arbor transit authority and the
Colorado
WCA to produce a series of feminist posters for buses. The
Minnesota
chapter worked on the "Women & Money" project
thewomenandmoneyproject.org
. The
New Hampshire
group offered two $1,000 scholarships to students at New Hampshire Institute of Art. Both winners also received membership in NH WCA. And finally,
Texas WCA
hosted Vignette, an alternative art fair during Dallas Arts Week that showcases the work of creative female and female identifying artists.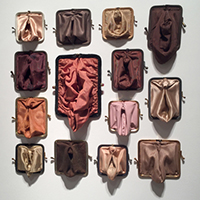 Young Women's Caucus
After the chapters' council meeting, I attended the Young Women's Caucus meeting because I was interested in hearing suggestions for increasing membership numbers among younger women. We talked about how younger women sometimes don't want to admit that there's gender bias in the art world. Perhaps recruitment strategies should emphasize
opportunity for career growth
, or
general activism
, rather than specifically feminist activism. Also, we noted that there are opportunities for recruitment in
colleges and art schools
. There is a Young Women's WCA group at Humboldt State that's thriving. We could contact them for advice on how to duplicate their efforts in the Bay Area. Finally,
mentorship opportunities
seem to be a draw for younger women. (Above Left: Wage On! Artwork)
WAGE ON! Women, Art, and Money
Next, it was time to have some fun at the private
reception for WCA at Ceres Gallery
. The WCA presented "
WAGE ON! Women, Art, and Money
" as the featured exhibition of the conference. It offered a timely opportunity to address the impact of a changing political and economic landscape. This exhibition extended themes set by the Minnesota WCA Chapter with their expansive "Women and Money" project.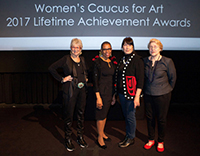 WCA Lifetime Achievement Awards Ceremony
at New York Institute of Technology
On Saturday evening, the WCA hosted the
WCA Lifetime Achievement Awards Ceremony & Gala
at the NY Institute of Technology. The event was swanky, very well attended, and a nice chance to chat with some of the truly excellent women I had met over the preceding days.(Left to Right: Audrey Flack, Mary Schmidt Campbell, Charlene Teters, Martha Rosler)
The WCA 2017 Lifetime Achievement Awardees were: Mary Schmidt Campbell (President, Spelman College, activist), Audrey Flack (visual and performance artist), Martha Rosler (artist, feminist activist), Charlene Teters (Native American artist and activist), and President's Awardee: Kat Griefen (for her work in arts advocacy).
(bios here)
After all of these events,
and more
, I flew home grateful that I had the opportunity to attend the 2017 WCA Conference and to meet this wonderful group of intelligent, inspiring women.
Editor's Note: The NCWCA board provides a $200 grant each year to a member to represent the chapter at the National WCA Conference.. Look for opportunities to apply in December, 2017.
ARTIST RESIDENCY PANEL & WORKSHOP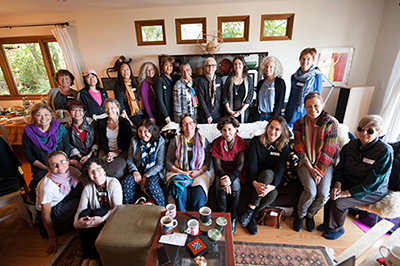 On April 23 Professional Development Chair Elizabeth Addison hosted a day-long workshop on artist residencies. Speakers Sonja Hinrichson, Judy Shintani, Mie Preckler, Fariba Bogzaran and Amber Hoy shared a wealth of information ranging from personal experiences, types of residencies, application processes, and how a residency committee makes selections of artists. The workshop was set up with opportunities for interaction and by the sheer number of questions asked, it was clear the audience was fully engaged throughout the day. After the workshop Elizabeth sent all attendees a list of resources and information about residencies. Thank you Elizabeth for a wonderful professional development opportunity!
MEMBER SHOWS AND PUBLICATIONS


Mary Shisler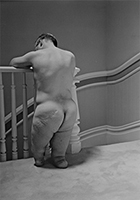 Laurie Toby Edison
,
Ryan Gander -The Collection Curated by Ryan Gander,
The National Museum of Art, Osaka, Japan, April 29 – July 2, 2017. (image left)
Trudi Chamoff Hauptman
,
Pointless Sisters: Art Quilts An Exploration In Clot
h, Finley Center, 2060 West College Ave @ Stoney Point Rd, Santa Rosa, CA. May 23 - July 13, 2017. (image right column)
Xuan My Ho,
Sculpture in the Garden Exhibit
. 86 Cañada Road, Woodside, May 26 - Novembr 5.
Sawyer Rose,
Wood, Metal & Memory.
Inclusions Gallery, 627 Cortland Avenue, San Francisco, April 29-June 5. (image right column) Also
Currently 80 - 80th Anniversary Exhibition
, Sculptors Guild of NYC, Nolan Park House # 7B, May 6 - July 16. Also Sawyer Rose's work was covered in Williams Magazine,
https://magazine.williams.edu/2017/spring/feature/womans-work/.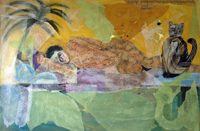 Lois Cantor,
Dreaming in Color,
Mythos Fine Art, Firehouse Gallery North, 1790 Shattuck Ave, Berkeley, May 13 - Jun 10. (image right)
Linda Joy Kattwinkel and Miles Kattwinkel Ceralde,
Summer of Love,
ARC Gallery, 1246 Folsom Street, San Francisco, May 20-June 10. (image right column)
Bernadette Howard,
Over the Threshhold: The Continuum
, Hinman Chaney Gallery, Paradise Ridge Winery, 4545 Thomas Lake Harris Dr, Santa Rose, May 18 – Jun 11.
Sandra Yagi,
$400,
Pence Gallery, 212 D St, Davis, CA, Jun 2-25. Also
Lightning Bolts & Little Sparks
,
WOW x WOW
Online, June 2 - June 30.
Gina Chiao
,
When the West meet the East,
San Francisco Women Artists Gallery, 647 Irving Street San Francisco, May 1 – 31. Also
Wondering,
First Federal Savings and Loan Association of San Rafael, 2009 Sir Francis Drake Blvd, Fairfax, May 1 – Jun 30.
Francine Hsu Davis
,
Memories of a Time and Place
, Jolt n Bolt Bakery Cafe/Gerard Michele Fine European Desserts, 2325 Third St, Unit 100, San Francisco April 3 - May 31.
Juliet Mevi,
Studio 39
, Aunt Mary's Cafe,4640 Telegraph Ave.
Oakland, April 7 - June 6.
Judy Shintani,
The Presidio's Role in World War II Japanese American Incarceration,
Presidio Officers' Club, 50 Moraga Ave, San Francisco, April, 2017 - March 2018.
Salma Arastu
,
Celebration of Calligraphy: Sacred Words in Art,
ArtReach Gallery, First Congregational UCC, 1126 Park Avenue, Portland, Oregon, April 2 - May 28.
M. C. McCarolyn,
"Big Candy Apple" has become a permanent part of Cloverdale's Sculpture Trails with a new home in front of the Cloverdale Library, 401 N Cloverdale Blvd, Cloverdale.
Tanya Wilkinson
,
Against Trumpism
, Museum of International Propaganda, 1000 Fifth Ave, San Rafael, April 20-May 27.
Priscilla Otani,
Against Trumpism
, Museum of International Propaganda, 1000 Fifth Ave, San Rafael, April 20- May 27.
Victoria Helena Mihatovic
,
NeuwPolitic: Artists Explore
, Petaluma Arts Center, 230 Lakeville St, Petaluma, April 4 - May 20.
Cynthia Tom,
Cynthia Tom's Awakening the Feminine,
Founder's Gallery, Art Works Downtown, 1337 Fourth St., San Rafael, May 6 – Jun 2.
Priscilla Birge
DIGITAL ART: the Power of the Pixel,
Berkeley Central Arts Passage, 2055 Center Street, Berkeley, Jan 28 – May 27.
SPRING OPEN STUDIOS
Laura McHugh,
Silicon Valley Open Studios, Half Moon Bay CA - Site 360 (285 Poplar Street), May 20-21, 2017, 11 AM to 5 PM.
Mary K. Shisler,
New East Bay Open Studios, Opening Celebration + Preview Exhibition, Historical 16th Street Train Station, 16th and Wood Street, Oakland, Friday, June 2, 2017, 6-9 pm. Weekend 1 Artist Open Studio, 2547 -8th Street, Berkeley, CA, 94710, Studio 31, June 10-11, 2017. 11-6 pm.
Priscilla Birge,
New East Bay Open Studios, 4250 Horton St. no. 3, Emeryville, Jun 10 - 11, 11 AM – 6 PM.
Members, get your shows and workshops listed in News & Notes, NCWCA Calendar and on the NCWCA website! Send jpg image of your work in the show and information about the show to ncwcachapter@gmail.com.


WELCOME 2017 MEMBERS!
Welcome Bernadette Howard, Ilona Sturm, Maureen Green and Laurie Toby Edison. Looking forward to seeing you at a future meeting or event!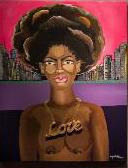 Delgreta Brown
JOIN NCWCA
Click
here
to join NCWCA!
2017 CHAPTER MEETINGS
Chapter meetings are on the second Tuesday of the month.
Look for agenda and activity details on our webpage.
Let's carpool! Email ncwcachapter@gmail.com if you need a ride or can offer a ride.

Jun 13: Oakland
July 11: San Francisco
August 8: San Mateo
Sept 12: Oakland
Oct 11: San Francisco
Nov 14: San Mateo
Dec: Year-end party in Oakland
To join this Facebook group, go to the
Women Artists to Know
page and click Join. A moderator will add you to the group. Share your favorite artists! We now have over 1000 participants from all over the US and abroad!
May honors artists who draw & sketch.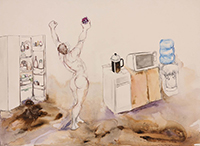 Lexie Bouwsma, Triumph
2017 Themes
May - drawing
June - performance/dance/music
July - photography
August - installation
Sept -political focus/community engagement
Oct - print making
Nov - collage
Dec - sculpture, assemblage
May 20, 10 AM
Saturday Art Tag meeting at 1629 Sacramento St, Berkeley
May 21, 10:30 AM
Sunday Art Tag meeting at 258 Pleasant Hill North, Sebastopol
May 21, 1-5 PM Celebration of Eleanor Dickinson's Life: Eat Your Art.
Riko Takata's studio, 647 Lake St, San Francisco. Drop by, bring an artful dish, share a memory or a memento, participate in life drawing. Eleanor's favorite models will be there.
May 20-21, 11 AM - 5 PM
Silicon Valley Open Studio, drop by Site 360 at 285 Poplar St, Half Moon Bay
Jun 2,
New East Bay Open Studios OPening Celebration & Preview, 6
-9 PM
16th St Train Station, 16th & Wood St Oakland.
Jun 10-11, 11 AM - 6 PM
Weekend 1 Easy Bay Open Studio
Jun 13, 6-9:30 pm
, Chapter Meeting, Judy Johnson-Williams' studio 347 Lewis St, Oakland.
Jun 17-18, 11 AM - 6 PM
Weekend 2, East Bay Open Studios.
TIPS FOR FORWARDING NEWS & NOTES TO YOUR CLIENT LIST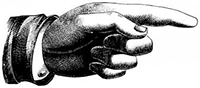 Before forwarding your copy of News & Notes to your client list, delete the "Unsubscribe" sentence at the bottom of the newsletter. Otherwise, if one of your clients decides to unsubscribe to your email, they will inadvertently unsubscribe you from future editions of our News & Notes.
Alternatively, you can go to the
Publications
page of our website and include the URL of any of our newsletters in your own e-news.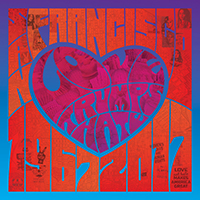 Linda Joy Kattwinkel & Miles Kattwinkel Ceralde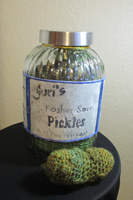 Trudi Chamoff Hauptman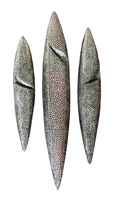 Sawyer Rose