April 8 Chapter Meeting in San Mateo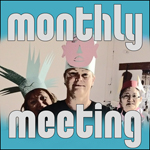 When:
Tuesday, April 8 from 6-9:30 pm
Where: Irma Velasquez's studio, Aspen Building, 49 N San Mateo Dr (between Tilton & Baldwin), San Mateo
Directions: 1-650-400-5234
Bring: Potluck item or drink
Agenda:
Minutes
Open Forum
Board Reports:
- Djerassi Update: Professional Development
- Disconnect - Chapter Exhibitions
- Google Group status & issues
Curatorial Grant
Criteria for establishing partnership with charitable group
Resignation fo member over renewal letter content from National
SOMArts grant
Blue Sky Thinking
Program:

Art show & Tell
Don't Miss April 27 Deadline for Submitting Work to the "Disconnect" Exhibition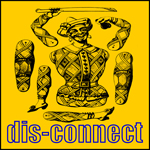 All kinds of media accepted for Disconnect! Installation artists, performance artists, painters, sculptors, fiber artists, book artists, printmakers, draw-ers...if you are a 2014 NCWCA member, you are eligible to submit!
Artists are encouraged to broadly interpret the theme, "Disconnect."
Venue
Transmission Gallery 770 W Grand, Oakland, CA
Juror
Kelly Hammargren Exhibition Chair NCWCA with Ruth Santee Transmission Gallery Owner, Director and Professor of Art at San Joaquin Delta College, Stockton, CA
Artwork Maximum Size
Artwork must fit through 36" door frame and weigh under 75 lbs.
2-Dimensional Work: Including frame - height 96" x width 30"
3-Dimensional Work: height 96" x width 30" x depth 30"
Contact Kelly if you are submitting something untraditional at kellyhammargren@comcast.net.
Deadline for Submission
Works must be submitted online before midnight (in your time zone) on April 27, 2014 to be considered by the juror.
Exhibition Dates
June 6, 2014 - July 19, 2014
For full prospectus and application, click
here.
Art Tour San Francisco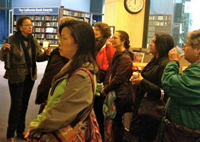 On March 26, Judy Shintani led a group of ten women on a tour of galleries in San Francisco. Among the attendees were members Orlonda Uffre, Gretchen Blais, Myriam Fabbri, Carla Periot and other women interested in what NCWCA was up to. The group toured NCWCA member Orlanda Offre's exhibition,
Carribean Passages: An Artist's Visual Journey,
at the Commonwealth Club. Nancy Ewert, journalist for Examiner.com is considering writing an article about Orlonda's exhibition. They also visited galleries located at 49 Geary: Scott Nichols Gallery to see works by Vivian Maier, and also these galleries: Elins Eagles-Smith, Fraenkely, Haines, McLoughlin, Robert Tat, Stephen Wirtz, and Tommey Tourell. Joan McLoughlin invited NCWCA to have an event in her gallery sometime and the group had a big discussion about the portraiture of Katy Grannan at the Fraenkel Gallery. The group also enjoyed lunch and art discussions at the Crocker Galleria. Shintani was surprised to learn that nearly three-quarters of the women had never visited the galleries at 49 Geary. Building on the success of this walking tour, Judy is considering a future tour of the Triton, Cantor and the 85 Years/85 Artists show, all in the Peninsula. Below: Orlonda giving a tour of her show at the Commonwealth Club.
Members' Shows
Jane Neilsen
in
People in Art
, El Cerrito Dept. of Motor Vehicles, 6400 Manila Street, El Cerrito, March 19-July 9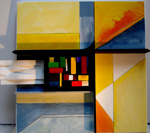 Elaine Jason
in
North Tahoe Arts Members Exhibit
April 1-May 26. Reception April 11, 5-7 pm. (Jason's work on the left)
MGP Anderson
in
Left Coast Annual Juried Exhibitio
n, Sanchez Art Center, 1220 Linda Mar Blvd, Pacifica, from April 11-May 18.
Marc Ellen Hamel
in Hunters Point Shipyard Spring Open Studio, building 101, #2507, May 3 7 $. Also at Barber Lounge, SF from March 29-end of May.
Mary Maughelli
in members exhibit at 40 Years, G25, 660 Van Ness Ave, Fresno, April 3- 27.
Sandra Yagi
in Silicon Valley Contemporary Art Fair, represented by Bash Contemporary, April 10-13, San Jose McEnery Convention Center, San Jose. Also in
On Beauty
group show at Modern Eden, May 10-Jun 7.
Judy Shintani, Salma Arastu, Pallavi Sharma and Kathy Fujii-Oka
in Our American Stories,
Asian American Artists Illuminate History, Culture and Identity
at Madeleine Haas Russell Gallery, Rosenberg Library, City College of SF, 50 Phelan Dr, April 23 through September.
Trudi Chamoff Hauptman
in
Facing East: A Jewish Orientation
, March 23-Aug 3.
Vera Ximenes
is an artist-in-residence at the Lucid Art Foundation in Inverness from April 1-22.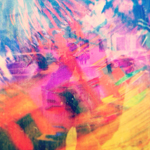 Robin Apple
in S
pring Awakening
at Pacific Art League, 227 Forest Ave, Palo Alto, April 4-24. Also photoessay, "I Never Promised You a Rose Garden" published in online photography magazine www.burnmagazine.org in the March 25 edition. (Right: Oaxacan Spring)
Bernadette Howard
in solo exhibition at Fairweather & Associates, 140 Todd Road, Santa Rosa, March 29-July 25.
Sally Ruddy
in
NAWA's Visions and Revelations
, Lawrence Gallery, Point Park University, 201 Wood Street, Pittsburgh, PA, March 28 - May 18; and
NAWA's 125th Anniversary Exhibition - Visions of the Mind
, HUB-Robeson Galleries, Penn State University Park Campus, HUB-Robeson Center, University Park, PA, February 21 - April 20, 2014 (image on left: "The Mask")
Priscilla Otani
In
85years 85artists
, Menlo College Administration Building, 1000 El Camino Real, Atherton, Mar 26 - Jul 11; and
Half the Sky,
Luxun Academy, Shenyang, China, Apr 15-30
Sherri Cornett
in
Half the Sky
, Luxun Academy, Shenyang, China, Apr 15-30
Mido Lee
in
Half the Sky
, Luxun Academy, Shenyang, China, Apr 15-30
Kay Kang
in
Half the Sky
, Luxun Academy, Shenyang, China, Apr 15-30
Salma Arastu
in
85 Years 85 Artist
s, Menlo College Administration Building, 1000 El Camino Real, Atherton, Mar 26 - Jul 11; and
Our American Stories by Asian American Artists - Illuminating History, Culture, and Identity
, City College of San Francisco Madeleine Haas Russell Gallery, Rosenberg Library 50 Phelan Ave, San Francisco, April 23
Hilla Hueber
in
Art at Townsend Bakery
, Townsend Bakery, 2 Townsend at Embarcadero, February 9 - May 3
Bonnie J. Smith
in
46th Annual Textile Exhibit
, Olive Hyde Gallery, 123 Washington Blvd., Fremont, , Mar 28 – Apr 26; and
Forming My Life
, Women's Health Resource Center, at CPMC, 1698 California St, Lobby Level, San Francisco
Laurie Edison
in
Half the Sky
, Luxun Academy, Shenyang, China, Apr 15-30
Orlonda Uffre
in Caribbean Passages, Commonwealth Club, 595 Market St, 2nd Floor, Feb 3 - Apr 18
2014 Members, get your shows listed in
News & Notes
,
NCWCA Calendar
and on the
NCWCA website
! Send jpg image of your work in the show and information about the show to
ncwcachapter@gmail.com
.
Welcome Members Who Joined or Renewed in March!

NCWCA welcomes new members
Veronica Yazmin, Claudia Chapline, Joanna Katz, Susana van Bezooijen, Belinda Chlouber, Mary March, Pallavi Sharma, Sondra Schwetman, Nora Raggio, Rosemary McDermott, Dore Bowen, Allison Bennetts, Martha Gorzycki, Ruth Peterson Shorer, Samantha Meyers, Jeannette Wooden Kiel, Marilyn Host, Karen Gutfreund, Jacquie Rubinstein, Mary Lou Dauray, Sally Stewart. and Valerie Jacobs.

We are glad you joined and hope to see you soon at a meeting or event.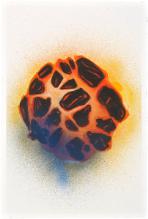 Blue Flame Coal by Mary Lou Dauray

Headlands Center for the Arts Field Trip April 13

Judy Shintani is organizing a group to go to the open studios at the Headlands Center for the Arts. Contact Judy at judyshintani@yahoo.com by April 10 if you want to go.

Mark Your Calendars!
April 8, 6 - 9:30 pm chapter meeting at Irma Velasquez's studio, Aspen Building, 49 N San Mateo Drive, San Mateo

April 13, Headlands Center for the Arts field trip

April 27, midnight deadline for submission to "Disconnect."

April 27 Art Tag deadline for Fire, round #2

May 17, Art Tag Saturday group meeting on the Fire round

May 28, Art Tag Sunday group meeting on the Fire round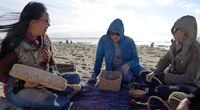 Judy Shintani leading a workshop on the beach at Half Moon Bay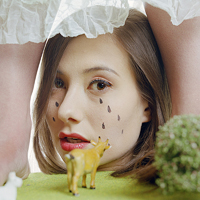 Look at Yourself by Mido Lee, to be shown in the Half the Sky exhibit at the Luxun Academy in Shenyang, China.,