NCWCA YEAR-END PARTY THURS DEC 27!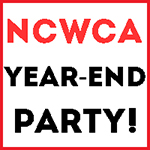 Don't miss NCWCA's most cherished party of the year at Judy Johnson-Williams' studio. This will be the last year the party will be held at this location so don't miss out!

Date & Time: Thursday, December 27, 6-9:30 PM

Location: 347 Lewis St, Oakland, contact Judy at
510.251.0215 if you get lost.
Carpool
If you want riders and need a ride, sign up here!

What To Expect:
1. Good food and conversation.
Bring a potluck dish or a drink
Write down something sad, bad or wrong that happened during the year, twist that paper up and burn it up in Judy's tiny hibachi.
3. White Elephant Art Material Exchange
Bring something pretty, useful, awkward, or hilarious from your studio, all wrapped up for exchange.
4. Setting Intentions for the New Year
Make a mixed media piece that sets your intentions for 2019.
5. Postcards for Bridging the Gap
Use a myriad of materials piled on the table to make your postcard for National WCA's "Bridging the Gap" exhibition.
---
NCWCA MENTORSHIP PROGRAM ANNOUNCES MENTORS AND MENTEES FOR 2019
by Sawyer Rose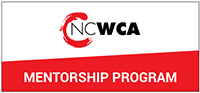 After reviewing an impressive body of submissions from both mentors and mentees, we are happy to announce that the 2019 NCWCA Mentorship Program awardees are:
In this first year of NCWCA's Mentorship Program, committee members Marguerite Elliot, Angela Han, and Sawyer Rose matched 5 experienced NCWCA members with 5 promising emerging Bay Area female-identifying arts professionals. Mentor pairings will last 6 months with 4 to 6 in-person meetings and email support in between. Mentor/mentee introductions have been made and meetings will begin in January.
Our mentees are a remarkable group of women at different stages of their lives but in the beginning stages of their art careers. What they all have in common is an extraordinary clarity of vision, both in their chosen artistic medium and in their professional goals.
We are immensely grateful for our program mentors and for the gift of time and expertise they are offering to up-and-coming women in the arts. This program would not be possible without their generosity of spirit—thank you!
As this is a pilot year for the program, we'll be assessing what works well and what we'd like to change for the next time around. No doubt this will be a valuable learning process for all of us!
---
UPDATE! UNDOCUMENTED: DIFFERENCE IN AMERICA
by Sherri Cornett
Artist/Curator/Writer
NCWCA Member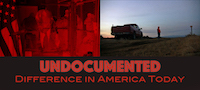 Undocumented: Difference in America, co-curated by NCWCA member Sherri Cornett with Dr. Aaron Rosen runs 12/6/18 - 1/6/18 at Kirk's Grocery, the new project space in Billings, MT. This dual show features internationally recognized artists Michael Takeo Magruder and Bently Spang. Each artist reflects on discourses of intolerance and belonging in the light of their family histories and current events, especially the crisis facing immigrants at the southern border of the United States. London-based Michael Takeo Magruder is the descendant of Japanese-American grandparents, who were forcibly interned by the U.S. government during World War II because of their ethnicity. His media installation Zero Tolerance explores the context and rhetoric surrounding the separation and incarceration of families crossing the U.S. southern border. Set behind chain-link fence with artifacts associated with detention centers, the video splices official government footage and undercover documentation recordings from actual detainment facilities with former Attorney General Jeff Sessions' public speech calling for 'biblical' justice. Bently Spang is an enrolled member of the Tsitsistas/Suhtai (Northern Cheyenne) Nation. His work reflects on the displacement of his people from their homeland by the U.S. government. In the video Waiting to Hunt on 'the White Man's Land' he documents the brief time each year when his people have the opportunity to hunt on their ancestral grounds.
Image credit for Michael Takeo Magruder
Michael Takeo Magruder, Zero Tolerance, 2018, still from algorithmic video. Copyright and courtesy of the artist.
Image credit for Bently Spang, Waiting to Hunt on 'The White Man's Land', 2012, still from single-channel video installation. Copyright and courtesy of the artist.
---
MEMBER SHOWS, WORKSHOPS AND PUBLICATIONS
By Mary Shisler
Publications
Workshops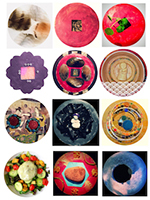 Judy Shintani
, "2019 New Year Mandalas," 1/1-30, Free,
https://www.facebook.com/groups/340689060061778/
(see left)
Judy Schonebaum
, "CREATIVE REUSE ART CLASS," Saturday, Jan. 26th, 11:30 - 1:30, Ecology Center 2530 San Pablo Ave. Berkeley
$7/member; $12/non-member, contact: lily@ecologycenter.org
Elizabeth Addison
, "Intuitive Printmaking" at The Rossmoor Art Association, Dec. 22, Jan. 5, Jan. 19 - 10:30am - 4pm, $45 tuition, $5 materials / per day, Space is limited. RSVP to elizabethaddison@sbcglobal.net or 510-407-0712.
Curatorial Exhibition
Sherri Cornett, Curator with Dr. Aaron Rosen, Undocumented: Difference in American Today, Featuring artists Michael Takeo Magruder and Bently Spang, Kirk's Grocery, 2920 Minnesota Avenue, Billings, MT, 12/6/18- 1/6/19
Exhibitions
Erika Gomez Henao
,
7th Xicanx Biennial: Muxeres Rising
, MACLA , 510 S 1st Street, San Jose, Dec 7, 2018 - Mar 10, 2019. (Image right column)
Judy Shintani
,
Breaking the Silence, Sharing Stories of Mental Health & Healing Through the Arts,
LH Horton Art Gallery, 5151 Pacific Ave Stockton, Jan 24 - Feb 14
Elizabeth Addison
,
Kala Artists Annual Exhibition
, Kala Art Gallery, 2990 San Pablo Ave, Berkeley, Feb 1 — Mar 17. (Image right column)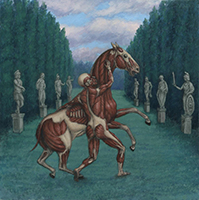 Sandra Yagi,
Night Garden
, Modern Eden Gallery, 801 Greenwich St, San Francisco, Dec 15, 2018 – Jan 4, 2019 (image left)
Durba Sen
,
Holiday Art Boutique
, Fremont Art Association Gallery, 37697 Niles Blvd., Fremont, Oct 29, 2018 - Jan 7, 2019.
Larriane Seiden
,
Selected works by Larraine Seiden, Lisa McCutcheon, and Karen Iverson-Gallagher
, North Berkeley Investment Partners storefront @ 1820 Solano Avenue, Berkeley, Nov 1, 2018 - Jan 11, 2019. Also
Passages
, Ritual Coffee Roasters, 1026 Valencia Street, SF, Nov 27 - Feb 27.
Marguerite Elliot
,
Affinity, Ross Common Artspace Gallery, 19 Ross Common, Ross,
Jan 12 - Feb 9. Also, In the Fields: Botanical Lore, Arts Benicia, 991 Tyler St. #114, Benicia, Nov 10-December 21, 2018. (Image right column)
Mary K. Shisler
,
In The Fields: Botanical Lore
, Arts Benicia, 991 Tyler Street #114, Benicia, Nov 10-Dec 21. Also
6 x 6, Be there, Be square
, Las Laguna Gallery, 557 S Coast Hwy, A-1, Laguna Beach, Dec 6 - 28. Also
Mosser Hotel, ArtSpan Art-in-Neighborhoods
, Mosser Hotel, 54 4th Street, September 11, 2018 -March 5, 2019. Also
Mary K. Shisler Berkeley Civic Center Art Exhibition
, Civic Center, 2180 Milvia Street, Berkeley. To Feb 19, 2019. Also
Art Advisor Show,
1 California Street, San Francisco, Jan 12 - Mid-April. (IMage right column)
.
Michelle Waters
,
Tiny Treasures + One
, Cactus Gallery, 3001 North Coolidge Avenue, Los Angeles, Nov 17 - Dec 31. Also
The Mermaid Show
, La Bodega Gallery, 2196 Logan Avenue, San Diego, Nov 10 - Nov 19. Also
Tiny and HUGE
, Studio Gallery, 1641 Pacific St, San Francisco, Nov 8 - Dec 23.
Sawyer Rose
, t
iny & HUGE
, Studio Gallery, 1641 Pacific Ave, San Francisco, Nov 8 - Dec 23. (image right column)
Salma Arastu
,
Seeking Oneness
, Graduate Theological Union Library Gallery, 2400 Ridge Rd, Berkeley, Oct 11, 2018 – Jan 11, 2019.
Diane Williams
,
Home Sweet Home
, San Luis Obispo MOMA, 1010 Broad St, San Luis Obispo, Oct 19-Dec 19.

Members, get your shows and workshops listed in News & Notes, NCWCA Calendar and on the NCWCA website! Send jpg image of your work in the show and information about the show to ncwcachapter@gmail.com.
2018-19 MEMBERS WELCOME! THANKS FOR JOINING OR RENEWING IN DECEMBER
Welcome new members Barbara Berk and Tanya Lin. Thanks for renewing Judy Johnson-Williams, Mague Calanche, Judy Shintani, Blond Jenny, Fleur Spolidor, Suzanne Perkins, Nancy Margulies, Bonnie Levinson, Parmalee Cover, Elise Marshall, Erika Gomez Henao, Melissa Harmon, Sawyer Rose, and Elizabeth Addison. We hope to see you at a meeting or event soon!
Parmalee Cover
---
NCWCA MEMBERSHIP 2019 OPEN
CLICK
HERE
!
REMEMBER YOUR 2018 MEMBERSHIP EXPIRES DECEMBER 31, 2018.
---
F213 UPDATE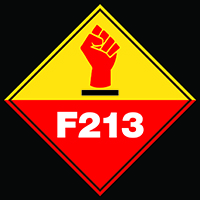 ---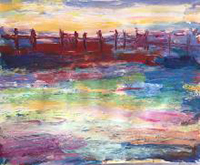 Elise Marshall

To join this Facebook group, go to the
Women Artists to Know
page and click Join. A moderator will add you to the group. Share your favorite artists! We have over 1000 participants from all over the US and abroad!
December honors Scuplture & Assemblage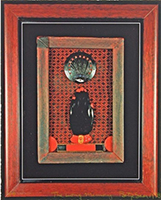 Betye Saar
MONTHLY THEMES
January - ceramics
February - literary works, art with text, writings
March - painting
April - eco/land art
May - drawing
June - performance/dance/music
July - photography
August - installation
Sept -political focus/community engagement
Oct - printmaking
Nov - collage
Dec - sculpture, assemblage
---
Dec 27 6 - 9:30 NCWCA Year-End Party
Judy Johnson-Williams' studio, 347 Lewis St, Oakland. Great conversations, art-making, burning bad juju, White Elephant exchange of unused studio items.
Jan 13 9 am - 5 pm NCWCA Board Retreat
Those interested in joining the board, contact Sawyer Rose at sawyer[at]sawyerrose.com.
---
ATTENTION! TIPS FOR FORWARDING NEWS & NOTES TO YOUR CLIENT LIST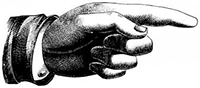 Before forwarding your copy of News & Notes to your client list, delete the "Unsubscribe" sentence at the bottom of the newsletter. Otherwise, if one of your clients decides to unsubscribe to your email, they will also unsubscribe you from future editions of our News & Notes.
Alternatively, you can go to the
Publications
page of our website and include the URL of any of our newsletters in your own e-news.
---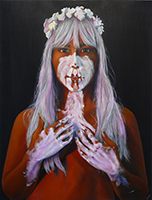 Erika Gomez Henao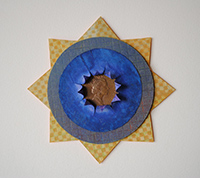 Elizabeth Addison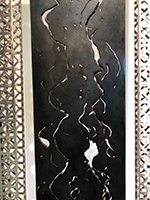 Marguerite Elliot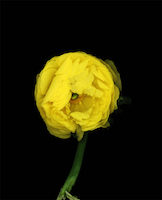 Mary K. Shisler