APRIL HIGHLIGHTS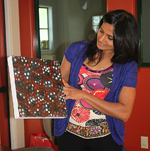 The Peninsula Art Tag group met on April 11 to share works created on the topic of Outrage. The players included Judy Shintani, Irma Velasquez, Sandy Kelly, Marian Yap, Nancy Margulies, Lisa Chu, Lindsay Alsadir, Carla Periat, Vicki Cormack, Laura McHugh, and Uma Rani Iyli. The group has started a new round titled "Ritual."
On April 12, Lisa Chu provided a wonderful day of self-care and creativity at the Breema Center in Oakland. Ten participants created art, got mini-massages, and gave massages in return.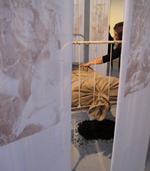 The April 14 chapter meeting featured Tessie Barrera-Scharaga, a mixed-media installation and assemblage artist. She shared a slideshow of stunning work, steeped with socio-political and emotional content. Works included a symbolic home for Nahua-Pipil, El Salvador's lost indigenous language, a bed of coffee and curtains of coffee bean pickers, clothesline weighed down with clothes of a daughter who died in an accident, and a red clay-caked wedding dress.
On April 18, a lucky group of NCWCA members will be going to Alcatraz to view the Ai Wei Wei installations. Dr. Tanya Augsburg will be giving a brief talk prior to the self-guided tour. The tour sold out quickly and no more tickets are available for Alcatraz.
MAY IS BURSTING WITH ACTIVITIES
In addition to our May 12 board meeting, NCWCA is offering these exciting events to participate in! Select the ones that appeal to you or join them all!
Solo Mujeres Exhibit Tour at MCCLA
When:
May 2, 11-12:30 at MCCLA, then lunch in the neighborhood
What:
Check out the art of 22 women including member Judy Shintani at the Mission Cultural Center. Gather for lunch for a discussion on the work afterwards.
Where:
Mission Cultural Center for Latino Arts (MCCLA), 2868 Mission St, SF near the 24th/Mission BART station
How:
$5 admission charge, RSVP to Judyshintani@yahoo.com by 4/27
Website:
http://missionlocal.org/2015/03/solo-mujeres-art-show-filled-with-elegance-beauty-and-subtlety/
Bonny Doon Land Art – Make Land Art in the Forest!
What
NCWCA members and their friends are invited to make land art at
member Leslie Morgan's Bonny Doon Studio! Join in this special opportunity to play and create in the forest.
Where
Leslie Morgan's Studio in Bonny Doon, CA
How
click
here
for more info and to rsvp your attendance. Questions? Email Judyshintani@yahoo.com
NCWCA Print Public Walking Tour with KALA
What
NCWCA and Kala are co-sponsoring a walking tour of Print Public. Print Public is an innovative place-making project bringing Kala Art Institute and multiple community partners together to create art installations, print kiosks, pop-up projects and other innovative acts of culture along San Pablo Avenue in West Berkeley. Artist-teams are working with UC Berkeley Department of City & Regional Planning and developing distinct projects within the San Pablo Avenue transit corridor, creating an arts-integrated approach to urban planning and community activation.
Where
Kala Art Institute, 1060 Heinz Ave, Berkeley. Kala Art Institute's mission is to help artists sustain their creative work over time through its Artist-in- Residence and Fellowship Programs, and to engage the community through exhibitions, public programs and education. Kala's high quality printmaking and multimedia studios are located in Berkeley, CA.
Bolinas Art Day
When
May 31, 12 – 4:30 PM
Enjoy a day of exploration and inspiration in the secretive town of Bolinas. We will start in Watercolorist Sally Robertson's beautiful garden where she will speak about her work and lead us on a tour of a private sculpture garden and art collection. We will also check out the Bolinas Art Museum. Later in the afternoon you can wander to the beach to dip your toes in the water, sketch, and photograph. Open to NCWCA member and friends. Bring something yummy to share for lunch! Click
here
to RSVP.
MEMBER-SPONSORED WORKSHOPS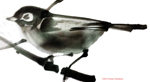 TWO SUMIE WORKSHOPS BY FUMIYO YOSHIKAWA
Albany Community Center,
1249 Marin Ave, Albany. May 6-Jun 10, 10 AM-12PM, max 8 students, $146. For details & registration call (510) 524-9283.
Civic Arts Education-Shadelands Campus (Annex A),
111 North Wiget Ln (at Ygnacio Valley Rd), Walnut Creek, CA 94598
Apr/6 - Jun/8 Mondays 9:00am -12:00pm, max 8 students. $143. For details & registration call (925) 943-5846.
MEMBER SHOWS
Fumiyo Yoshikawa
solo show at Walnut Creek City Hall, 1666 N Main St, Walnut Creek, Mar 17 - Jun 1.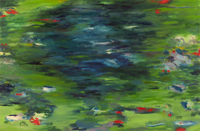 Marc Ellen Hamel
in Spring Open Studios, Hunters Point Shipyard, Building 101, #2507.(Image left)
Judy Johnson-Williams
in Voices: An Artist's Perspective, NAWA, 80 5th Ave, NY, Apr 2-30.
Sondra Schwetman
in Voices, An Artist's Perspective, NAWA, 80 5th Ave, NY, Apr 2-30.
Elizabeth Addison
in 2015 Preview Show at the Abrams Claghorn Gallery, 1251 Solano Ave, Albany, Apr 11 - May 2.
Judy Shintani
in Intersectionality Solo Mujeres at the Mission Cultural Center, 2868 Mission St, San Francisco, Mar 6 - May 2.
Priscilla Otani
in Play Ball! at Arc Project Gallery, 1246 Folsom St, SF, Apr 3-25. Also SOMA Spring Open Studios, Arc Studio, 1246 Folsom St, San Francisco, Apr 11-12.
Mido Lee
in Play Ball! at Arc Project Gallery, 1246 Folsom St, SF Apr 3-25.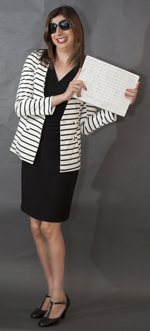 Amanda Chaudhary
in Play Ball! at Arc Project Gallery, 1246 Folsom St, SF, Apr 3- 25. (Image right.)
Bonnie J Smith
in 2X's, Peninsula WCA Group Show, Twin Pines Art Center, 10 Twin Pines Lane, Belmont. Apr 7- May 6.
Sandra Yagi,
Macabre Gallery Group exhibit,, 3 Herbert St, Dublin, Ireland, Mar 26 - May 1 / Also Animal Spirits, group exhibit at the Big Crow Gallery, 1426 41st Ave, San Francisco, Mar 20 - Apr 25. Also Dreams and Divinities at LuminArte Gallery, 1727 E Levee St, Dallas, TX, Mar 21 - May 2. Also Story Book at Modern Eden, 801 Greenwich St, San Francisco, Apr 25 - May 9. solo exhibition at Bert Green Fine Art, 8 S MIchigan Ave Suite 620, Chicago, IL, May 9 - Jun 21. Also Garden of Fernal Delights at Bash Contemporary group show, 210 Golden Gate Ave, May 30 - Jun 27.
Sally Ruddy
in Inspiring Women, Modesto Chapter of the NLAPW group show, Carnegie Art Center: 250 North Broadway, Turlock, Feb 11- Jun 7.
Salma Arastu
in Bay Area Artists, Juanita Salazar Lowe Art Gallery, Imperial Valley College, 380 E Aten Rd, Imperial, CA, Apr 2-29. Also Serenity exhibit at the UCSF Women's Health Center, Apr 15 - Jul 14. Also "One" at Levantine Center, 5998 W Pico Blvd, Los Angeles, through Apr 30.
Marian Yap
in X2, Twin Pines Manor, 10 Twin Pines Lane, Belmont, Apr 7 - May 6.
Robin Apple
solo show at North Tahoe Arts, 380 North Lake Boulevard, Tahoe City, Feb 24-Mar 30. Also in Shadows at the Main Gallery, 1018 Main St, Redwood City, Mar 16 – Apr 19.
Maxine Olson's
works at The Kingsburg Historical Park honoring individuals for contributions to the town and its history, 2321 Sierra St, Kingsburg, CA.
Miwako Nishizawa
in
Berkeley Civic Center Art Exhibitio
n at the Martin Luther King Jr Civic Center, 2180 MIlvia Street, Berkeley, June 16, 2014 through end of May, 2015.
Members, get your shows and workshops listed in
News & Notes
,
NCWCA Calendar
and on the
NCWCA website
! Send jpg image of your work in the show and information about the show to
ncwcachapter@gmail.com
.
WELCOME MEMBERS!
Welcome new member Patricia Montgomery and Anne Ingraham! Thanks for renewing Lorraine Capparell!
As of April 15, NCWCA has 110 members: 5 Lifetime Achievement Awardees, 28 new members and 77 continuing members.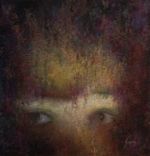 Work by Sanda Manuila



JOIN OR RENEW ONLINE


It's easy! Click here.



NEW P.O. BOX


Our new mailing address is
NCWCA
P.O. Box 31101
San Francisco, CA 94131



2015 MEETING LOCATIONS & DATES

Chapter Meetings are on the second Tuesdays of each month. Look for details on our webpage.
May 12: San Francisco
Jun 9: Oakland
Aug 11: San Francisco
Sept 8: Oakland
Oct 13: San Mateo
Nov 10: San Francisco
December Year-End Party: Oakland
Jan 12, 2016: Oakland



UPDATE YOUR WORKS ON THE ONLINE GALLERY




Members, did you know you can update your images In the Online Gallery at any time during the year? Visitors like to see new works you've created. It's easy! Log into your Memberthingy account, click on My Image Gallery at the top, and add or delete selections.





TIPS FOR FORWARDING NEWS & NOTES TO YOUR CLIENT LIST


Before forwarding your copy of the News & Notes to your client list, delete the "Unsubscribe" sentence at the bottom of the newsletter. Otherwise, if one of your clients decides to unsubscribe to your email, they will inadvertently unsubscribe you from future editions of our News & Notes.
Alternatively, you can go to the Publications page of our website and include the URL of any of our newsletters in your own e-news.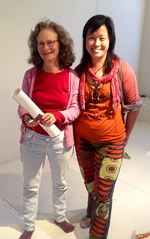 Lisa Chu, above right



MARK YOUR CALENDARS!




April 18

@Large Ai Wei-Wei Tour to Alcatraz is SOLD OUT



May 2

Solo Mujeres Exhibition Tour, 11AM - 12:30 PM



May 3

Bonny Doon land art day with Leslie Morgan, 9 AM - 5 PM



May 10

Deadline for Sexism: A Touchy Subject. To apply, click here.



May 12

monthly chapter meeting at Arc Gallery, 1246 Folsom St, San Francisco



May 15

deadline for Alameda County Arts Commission Artworks Purchase Program application. For details, click here.



May 16

Print Public Walking Tour with Kala Institute, 1- 2 PM



May 25

Deadline for (Dis)Comfort, a Young Women's Caucus exhibition.
Click here for details.



May 31

Bolinas Art Day, 10:30 AM - 4:30 PM



June 5

deadline for submitting to Visaural: Sight, Sound & Action. For details and to apply, click here.



August 5

deadline for Women Do It! postcard show phase 2. For details and to submit your postcards, click here.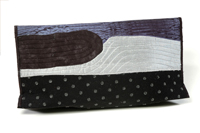 Bonnie J Smith