THE MARCH '18 MARCH
by Karen Gutfreund
The morning of the March, Saturday, March 24th, was inauspicious. I woke to pouring rain and quickly checked the weather. It was supposed to be clear by 11:00 a.m. but Mother Nature had something else in mind. Regardless, I was amazed at the thousands of people that came out in San Jose in spite of the rain to march in the streets and end in a park by the SAP Pavilion for the rally and speeches.
The previous day, I was laying on my yoga mat with the lights out. Yeah yeah yeah, you're supposed to empty your mind during meditation. But I was thinking ahead to the March the next day, and BAM, an idea for a sign popped into my head. "See Sally, Dick and Jane go to school. See Dick get a gun. Don't be a DICK!" I stayed up till 1:00 a.m. making signs for everyone.
I attended the March with my friend Jo-Anne, her 14-year-old daughter Kate and another new friend, Christine. None of them had participated in a protest march before and none has ever voted here either. Jo-Anne is Canadian and Christine is here from Mexico waiting to get a green card with her newly married husband who is in the States with an H-1B visa from India. WOW -- talk about a complicated situation. I often remind them that while they may not yet have a vote, they have a voice and that's even more important--so raise it often, talk about the issues, talk about what they care about...and they do!
Which brings up a key issue for me around thie anti-gun violence uprising and recent tragedies.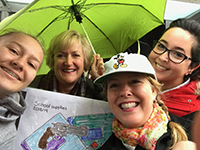 Why are people saying that the high-school kids don't know what they are talking about? Do they believe that at 17 they don't know what they are talking about but at 18 they can suddenly buy an assault rifle? Something is not adding up here folks. Ted Nugent says, "These poor children, I'm afraid to say this and it hurts me to say this, but the evidence is irrefutable, they have no soul." No soul?!! I've never seen anything so empowering as these kids taking to the street and taking on the establishment. Or crazy Alex Jones pushing conspiracy theories that those speaking out against gun violence were paid or scripted, claiming that kids such as David Hogg, a skilled public speaker, must be a paid actor. Rick Santorum just suggested on CNN that students learn CPR as an alternative to pushing for gun control.
We "old" people, particularly those that have children, think of teenagers as youngsters without minds of their own, lacking clear, sophisticated, analytical thinking. Think back to what YOU were thinking about when you were that age and what you were able to do. I left home at 17, put myself through college and moved to NYC -- so much for being a child! And why should their opinions be belittled because they're still teenagers? I love their counter argument that they'll soon be voters and they shouldn't be taken lightly.
Watch out politicians!
The teens' focus on gun control is not an expression of party preference. What they are demanding from Republicans and Democrats alike is action that has been put aside by those in power for too long. In an election year, with many seats in the House and a third of the Senate up for votes, these students are determined to make an impact. They are impassioned and brave and smart and on target. This "mass-shooting generation" will make a difference when it's time to step into the voting booth. I look forward to this impassioned activism and will do what I can to support it.
Let's put our energies into making positive change! No more "Thoughts and Prayers." #EnoughIsEnough, #NotOneMore #Never Again
---
GREAT NEWS! KAPOW! HAS BEEN EXTENDED
Due to popular demand, the kaPOW! show has been extended to June 3. If you haven't seen the show already, there's still time! The exhibition is at the Pacific Pinball Museum, 1510 Webster Street, Alameda.
---
MEMBER SHOWS AND PUBLICATIONS


Mary Shisler
Sawyer Rose
,
Art Market Onsite Installation
, presented by CK Contemporary and NCWCA, FT Mason Center. Also
eco-ART
, The Art Center - Highland Park // 1957 Sheridan Rd, Highland Park, IL, May 2 – June 25, 2018
Michelle Waters
,
Loteria IV,
Cactus Gallery, 3001 North Coolidge Avenue, Los Angeles, April 14 - May 5.
Art Attack SF
- 2358 Market Street Suite 1, San Francisco, April 5 - June 2.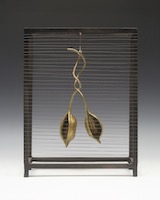 Marguerite Elliot,
Metamorphosis
, Arc Gallery, 1246 Folsom Street, San Francisco, April 21 - May 19 (image left)
Sondra Schwetman,
Metamorphosis
, Arc Gallery, 1246 Folsom Street, San Francisco, April 21 - May 19
Holly Wong
,
World of Abstractions
, SFWA Gallery, 647 Irving Street, San Francisco, April 3rd - May 5th (image right column, bottom)
Robin Apple
,
Abstraction at Large
, Brooklyn 165 7th Street Brooklyn, New York 11215, April 11-May 6
Victoria Veedell
,
Spring Open Studio
, Hunters Point Shipyard Studios
Building 101, Gallery on the 2nd floor, April 21 & 22. Also
The Very Very Rare Affordable Art Fair,
Jco's Arthaus, 805 University Avenue #E • Los Gatos CA 95032, April 27 - 29.
Kay Kang
,
2018 Hunters Point Spring Open Studios
, Apr 21 & 22, 11 am – 6 pm, Hunter's Point Shipyard
Judy Shintani
,
n(di)visible,
Station Museum, 1502 Alabama St, Houston, Texas, Feb 3 - Apr 22. Also Co-curator,
Artists' Eyes: Art of Incarceration
, MIS Historic Learning Center and NJAHS Peace Gallery, 640 Old Mason Street, Crissy Field, Presidio of San Francisco, Nov 11 – May 20.
Mary K. Shisler
,
Berkeley Civic Center Art Exhibition
, 2180 Milvia Street, Berkeley, Dec 2017 - Dec 2018.
Laurie Toby Edison
, an audio evoking the work in progress
Memory Landscapes: A Feminist Memoir
; in Karin Sander's installation
ZEIGEN - An Audio Tour through the collection of NMAO
; running with
Travelers: Stepping into the Unknown
, National Museum of Art, Osaka; Jan 20-May 6.

Members, get your shows and workshops listed in News & Notes, NCWCA Calendar and on the NCWCA website! Send jpg image of your work in the show and information about the show to ncwcachapter@gmail.com.


2018 MEMBERS, WELCOME! THANKS FOR JOINING OR RENEWING IN MARCH/APRIL
Welcome new member Amanda Wallace! Welcome back Tanya Wilkinson, Valerie Runningwolf, Yuriko Takata, Victoria Veedell,
Francine Davis, Leisel Whitlock, Christine La Russell, Mary B. White and Karen Gutfreund. We look forward to seeing you at a future meeting or event!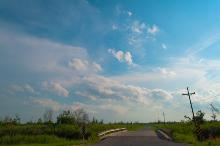 Leisel Whitlock
---
CHAPTER MEETINGS
Chapter meetings are on the second Tuesday of the month.
Look for agenda and activity details on our webpage.
Let's carpool! Email ncwcachapter@gmail.com if you need a ride or can offer a ride.
May 8 San Francisco
Jun 12 San Mateo Dr, San Mateo
Jul 10 Oakland
Aug 14 San Francisco
Sept 11 San Mateo
Oct 9 San Francisco
Nov 13 Oakland
December Year-End Party Oakland
---
To join this Facebook group, go to the
Women Artists to Know
page and click Join. A moderator will add you to the group. Share your favorite artists! We have over 1000 participants from all over the US and abroad!
April honors Eco/Land Art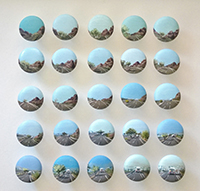 Laura Spalding Best
January - ceramics
February - literary works, art with text, writings
March - painting
April - eco/land art
May - drawing
June - performance/dance/music
July - photography
August - installation
Sept -political focus/community engagement
Oct - print making
Nov - collage
Dec - sculpture, assemblage
---
April 26 - 29
Art Market, Ft Mason Center, Festival Pavilion, 2 Marina Blvd, SF
April 27 -29,
StARTup Art Fair, Hotel del Sol, 3100 Webster St, SF
May 8 6:00 - 9:30,
Chapter meeting at Arc Gallery, 1246 Folsom St, San Francisco.
---
ATTENTION! TIPS FOR FORWARDING NEWS & NOTES TO YOUR CLIENT LIST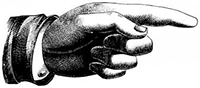 Before forwarding your copy of News & Notes to your client list, delete the "Unsubscribe" sentence at the bottom of the newsletter. Otherwise, if one of your clients decides to unsubscribe to your email, they will inadvertently unsubscribe you from future editions of our News & Notes.
Alternatively, you can go to the
Publications
page of our website and include the URL of any of our newsletters in your own e-news.
---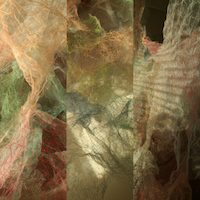 Holly Wong "Solstice"