CALL FOR ENTRY
Arc Studios and Gallery, "Consequences", National Juried Exhibition, by February 24, 2012.

O'Hanlon Center For the Arts, Member's Show 2012, January 3-31.

Petroleum Paradoxe Show, WCA National Juried Exhibition, by February 10, 2012


ANNOUNCEMENTS



Univ. of Wisconsin - Madison, Dept. of Art seeks candidate for Assistant Professor in Ceramics

By 1/6/12.
OPEN STUDIOS & HOLIDAY SALES
Mary Shisler, December 17-18; December 19-23, December 24, 11-2 pm, in the Sawtooth Bldg, in Berkeley. Contact Mary for more information.




Visit our website.
EXTERNAL COMMUNICATIONS CHAIR MESSAGE:
Dear NCWCA Member:
Your volunteer Editor of News & Notes has been ill and apologizes for not publishing last month's e-Newsletter.

We will wrap up 2011 with a festive Year End Party with fun activities at Judy Johnson-Williams' studio in Oakland on December 27. Come and join the conversation about what exhibitions you would like to see in 2012.

Celebrate with us as we hobnob about the great success of the The Man As Object- Reversing the Gaze Show at SOMArts from November 4-30.

Congratulations to our Members, Priscilla Otani and Karen Geutfreund, for their Commons Curatorial Grant for the show at SOMArts. Enjoy the photos taken by Judy Shintani of the Peep Show and Drawing Circle, as well as the second showing of Hapa Bruthas with Chanel and Brandon, posted on our website. Thanks to all of the NCWCA volunteers who helped dismantle the show.
Catch slideshows of the photos of the artworks for the
Little Red Journal Project by NCWCA Chapter members and our
last round of ArtTag "Censorship". Please remember to send your next ArtTag piece for "Patterns" to your partner by December 19. Join us for a potluck/brunch and conversations about process, creative inspirations, unconscious threads and unspoken dialogs on January 29 from 10-1:30 pm at ARC Art Gallery in San Francisco.
Thanks to the diligent work of Gretchen and Trudi, our NCWCA Membership is growing!

Be sure to check out the WCA website for information about the upcoming Conference, "Momentum", and reserve your room at the Kyoto Gardens Hotel in Los Angeles this year!

Thanks to Karen Geutfreund, for our next WCA National Juried Exhibition, "Petroleum Paradoxe", that will be hosted by the New York Chapter in Spring, 2012.

Catch the second national juried exhibition, "The Guerrilla Show 2:Join the Revolution", at ARC Studios & Gallery, from December 8, 2011 to January 15, 2011.

We send our condolences to two of our Board Members, Shizue Siegel,
who recently lost her mother and Irma Velasquez who recently lost her father.
.
Thank you,

Elise Cheval
Editor
2011 Year End PAAARRRTTTYYYYY!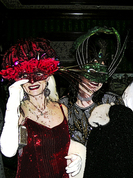 Toast the end of the year with potluck, art-making, and good conversations.
Art White Elephant:
Bring a tool, medium or object that has been lying around your studio unused. Wrap it up and exchange it for someone else's white elephant. These exchanges have been hilarious and inspirational. Bring something outrageous.
Burn Bad Juju:Be prepared to bundle up all the bad you experienced in 2011 and turn them into ashes.

Other Art Games:Exquisite Corpse? Wish bundles? Impromptu art-making encouraged.

Out with the Old/In with the New:Let's talk. What kinds of programs, events, shows do you want in 2012?

When:Tuesday evening, Dec 27 from 6-9ish

Where:Judy Johnson-Williams' studio at 347 Lewis Street, Oakland.



Bring

:Food or drink, art white elephant beautifully wrapped and ready to exchange.

Who's Invited:Members and non-members are welcome. RSVP to ncwcachapter@gmail.com, with subject header NCWCA Year-End Party.

Remember to Renew Your Membership
If you haven't done so already, please take a moment to renew your membership by going to http://www.ncwca.org/membership-2012.html. We don't want you to miss any of the exciting NCWCA and WCA events in 2012!

If you've forgotten your password to get into Memberthingy, login with your email address and click "Forgot your password? Click Here." You'll get a temporary. For those who have renewed or joined us recently, remember to upload your images by clicking on "My Image Gallery." You can upload up to six images with descriptions, and you can swap them out throughout the year. The 2011 Artists' Gallery will be replaced by the 2012 Online Gallery effective January 1, 2012. So don't let your images disappear!
NCWCA Welcomes National WCA Lifetime Achievement Awardees
In 2012, the Women's Caucus for Art will celebrate its 40th Anniversary. An important cornerstone of this organization is the honoring of women in the arts through the Lifetime Achievement Awards. As part of this recognition, these women became lifetime members of National WCA. In recognition of WCA's 40th Anniversary, the NCWCA Board voted to welcome Lifetime Achievement Awardees living within the geographic area of Northern California into our chapter as lifetime members. It is with great respect and honor that we welcome into our chapter: Ruth Asawa, Marie J. Calloway, Eleanor Dickinson, Ester Hernandez, Yolanda Lopez, Amalia Mesa-Bains, Moira Roth, and Kay Sekimachi.
2012 WCA Featured Artists
Congratulations to NCWCA members Barbara Horiuchi and Shizue Seigel for being two out of the twelve nationwide WCA artists selected for WCA Featured Artist in 2012! With more than 100 submissions, NCWCA is honored to have two chapter members selected.
Song of the Land
Congratulations to NCWCA members Kelly Hammargren, Barbara Milman and Yuriko Takata, whose works were selected for the 2012 Jewish Women Artists' Network (JWAN) exhibit, "Song of the Land." The juror was Ruth Weisberg and the works will be exhibited at Hebrew Union College in Los Angeles during the February, 2012 Momentum conference.
MEMBERS IN THE NEWS
Salma Arastu, Solo Show, "Garden of Verses:Images of Compassion", with Gallery Talk on December 16 and January 16, from November 4, 2011 - January 14, 2012.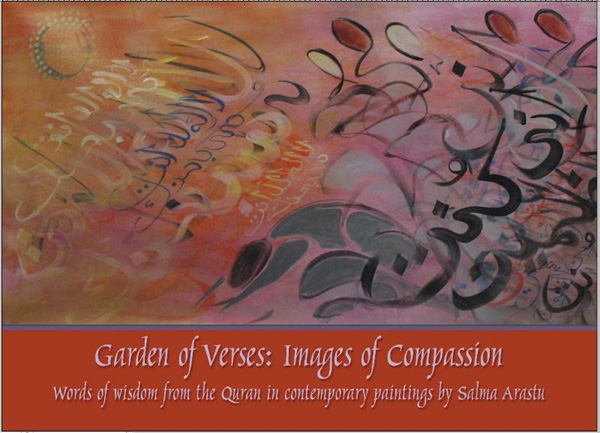 Elise Cheval, Plexus Art Group, in "Unique Artists Groups of Marin, Marin Arts, September 12 - January 3. Also in "Animalia Spirit", December 6-29, at the O'Hanlon Center For the Arts.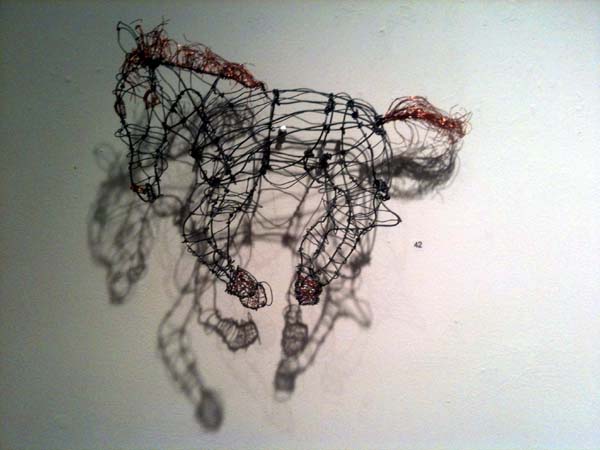 "Free Spirit", wire sculpture, by Elise Cheval



Susan King, "2011 Images of the Virgin", November 18, 2011 - January 15, 2012.
Barbara Milman, in Pro Arts Juried Annual 2012, November 22, 2011 - January 13, 2012.
Shizue Seigel, Solo Show, "Ephemeral Allure; Eternal Struggle", November 2, 2011 - February 3, 2012.
Mary K. Shisler, in "Looking Back & Into the Future", December 10, 2011 - March 2, 2012.
Joanne Yeaton, "Gems" Show, at Artsbenicia, December 1-18, 2011.

This newsletter is designed to offer NCWCA members a platform to share their works, ideas, stories and opportunities that benefit our communities and fellow art activists. We welcome your feedback and articles. This newsletter will be published on the 1st and 15th of each month. Content must be received three days before the publishing dates to be considered for the newsletter. Email your contact to elisecheval@hotmail.com and put "Newsletter" in the subject line.

Sincerely,

Elise Cheval, Editor
Northern California Women's Caucus for Art