ANNUAL BOARD RETREAT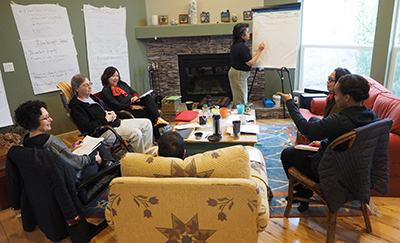 One of the pleasures of being on the NCWCA board is participating in the all-day retreat at Irma Velasquez's ranch in Pescadero. In a bucolic setting with rolling hills, we discuss goals, strategies, issues and ideas. During this year's retreat, we invested time discussing the challenges of board participation: when board members can't attend several meetings in a row or get overwhelmed by work or personal issues, how do we retain that board member, continue running our business and provide support? For 2016, we will implement a variety of strategies, including identifying and training several layers of backups from our general membership, creating tag team backups among board members, forming project-specific and job-specific committees to broaden our members' skill and knowledge base, and providing mentor-training for board members. We agreed that as much as receiving help, we would own up to our commitments to the board and NCWCA. Other topics included attracting more public attention for our events and exhibitions through the formation of a publicity committee and the year-end exhibition at Arc Gallery. Leisel Whitlock discussed her desire to put on an updated version of
Womanhouse,
a feminist installation and performance space organized by Miriam Shapiro and Judy Chicago in 1972. This exhibition topic got the board energized and excited. As with past years, we ended the day by creating art - hand-made booklets filled with our aspirations for 2016.
CONGRATULATIONS MARY B. WHITE, NCWCA CHAPTER REP TO DC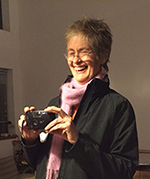 Mary B. White is the recipient of the annual $200 chapter grant and will be representing NCWCA at the WCA National Conference in Washington, DC. She will participate in the conference offerings then share her impressions with the chapter upon her return. Mary joined NCWCA in 2015 and was formerly a board member of WEAD (Women Eco Artists Dialog). Her mentor was the late Jo Hanson, Eco-Art pioneer and 1997 WCA LIfetime Achievement Awardee.


ART TAG ROUNDS IN PLAY

Here are the new ArtTag rounds in play:

Saturday Group's theme is "Food", round ends May 14 at Judy Johnson-Williams' studio in Oakland

Sunday Group's theme is "Excess," round ends May 15 at Trudy Chamoff Hauptman's studio in Sebastopol

Peninsula Group's theme is "Seed," round ends April 23 at Irma Velasquez's studio in San Mateo

Questions about ArtTag? Contact Kelly Hammargren at 4choice2013@comcast.net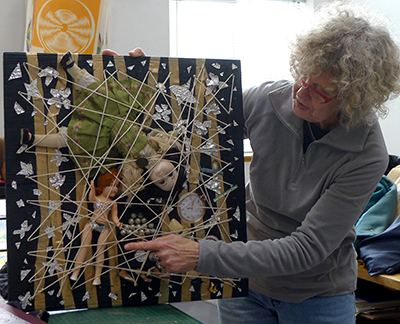 Kelly Hammargren's ArtTag piece from "Clothes" round
MEMBER SHOWS & EVENTS
Patricia Montgomery
in solo show,
Heroines of the Civil Rights Movement,
African American Museum & Library, 659 14th St, Oakland, Feb 13 – Jul 16.
Salma Arastu
in
Celebration of Calligraphy
, Peninsula Museum of Art South Gallery, 1777 California Dr, Burlingame, Jan 17-Apr 10. Also in
Language of the Quran
, SF Public Library & Islamic Art Exhibit, SF Public Library, 100 Larkin St, SF, Jan 16 – Mar 20.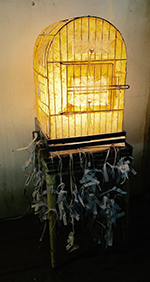 Judy Shintani
in
At Home in the World,
516 ARTS, Albuquerque, NM, February 6 – April 16. Shintani was also awarded a Creative Capacity Quick Grant to improve her website and computer organization with webmaster and technical designer Alicia Vargas.
Grace Cohen
in
The Art of a Community,
991 Tyler St #114, Benicia, Jan 23 – Feb 21.
Pamela Blotner
in
Climate Change,
1337 Gallery, 1337 4th St, San Rafael, Jan 8 – Feb 26.
Elizabeth Addison
in
Climate Change
, 1337 Gallery, 1337 4th St, San Rafael, Jan 8 – Feb 26.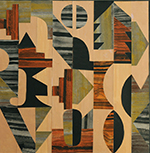 Edith Hillinger
in
Discernable Effects,
Hud Gallery, 1793 E Main, Ventura, Jan 9 - Feb 5. Also Honorable Mention in
Third Annual Juried Art Show
, Piedmont Center for the Arts, 801 Magnolia Ave, Piedmont, Jan 9 - Feb 25. Also in
Here II,
Berkeley Art Center, 1275 Walnut St, Berkeley, Jan 30 - Feb 28. (Hillinger's work in HUD show, left)
Myriam Fabbri
in
Family Portraits,
Richmond Art Center, 2540 Barrett Ave, Richmond, Jan 12 – Mar 3
Bonnie J Smith
in
Identity
,
Redwood Shores Library Gallery, 399 Marine Pkwy, Redwood City, Jan 5 - Mar 2.
Laurie Edison
in
Ecce Home: Behold the Contemporary Human Image,
National Museum of Art, Osaka, Japan, Jan 16 - Mar 21
Sandra Yagi
in
BeinArt International Surreal Art Collective Exhibit,
Copro Gallery, Bergamot Arts Complex 2525 Michigan Ave T5, Santa Monica, Feb 20-Mar 12, 2016
Members, get your shows and workshops listed in News & Notes, NCWCA Calendar and on the NCWCA website! Send jpg image of your work in the show and information about the show to ncwcachapter@gmail.com.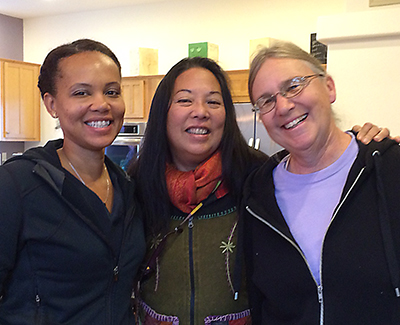 Board members Leisel Whitlock (Exhibitions), Judy Shintani (VP), Judy Johnson-Williams IPresident) at retreat
WELCOME 2016 MEMBERS!
Welcome new members Sawyer Rose, Victoria Veedell, Madelin Wolf, Anna Erica Barr, and Celia Rabinovich! Thanks for your membership renewal Elizabeth Addison, Michelle Waters, Patricia Montgomery, Amanda Chaudhary, Sandy Kelly, Mary B. White, Tanya Augsburg, Judy Johnson-Williams, Judy Shintani, Lorraine Bonner, Anne Shulenberger, Miriam Fabbri, Barbara Milman, Sally Stewart, My-Xuan Ho, Mido Lee, Lindsay Alstrom, Caskey Weston, Kate Langlois, Sandra Anfang, Margaret Lindsay, Nancy Margulies, Miwako Nishizawa, Gretchen Blais, Karen Gutfreund, Elaine Jason, Susan Kraft, Bonnie J. Smith, Leigh Toldi, Ruth Peterson Shorer and Marian Yap! We hope to see you soon at our monthly meeting or one of our special events.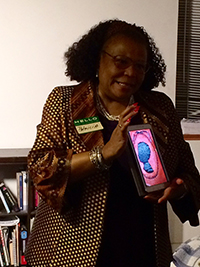 Patricia Montgomery showing detail of her fiber art at January's show & tell




RENEW YOUR 2016 MEMBERSHIP NOW!


WCA and NCWCA are on a calendar year membership system. Renew your membership now so you can continue to take advantage of benefits such as announcing your upcoming exhibitions and showing your artwork on our online member gallery. Click here to renew!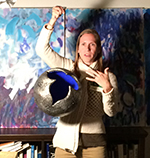 New member Sawyer Rose showing her metal sculpture at January's show & tell



2016 MEETING LOCATIONS & DATES

Chapter meetings are on the second Tuesday of each month. Look for details on our webpage. Let's carpool! Email ncwcachapter@gmail.com if you need a ride or can offer a ride.

Feb. 9: San Francisco
Mar 8: Oakland
Apr 12: San Francisco
May 10: San Mateo
Jun 14: Oakland
Jul 12: San Mateo
Aug 9: San Francisco
Sept 13: Oakland
Oct 11: San Francisco
Nov 8: San Mateo
Dec: Year-end Party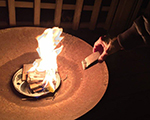 Burning bad juju at year-end party (photo by Judy Shintani)
WOMEN ARTISTS TO KNOW
To join this Facebook group, go to the
Women Artists to Know
page and click Join. A moderator will add you to the group. Share your favorite artists! We now have over 1000 participants from all over the US and abroad!
February - literary works, art with text, writings
March - painting
April - eco/land art
May - drawing
June - performance/dance/music
July - photography
August - installation
Sept -political focus/community engagement
Oct - print making
Nov - collage
Dec - sculpture, assemblage

NCWCA CALENDAR
February 9,
6 pm Chapter Meeting at Arc Gallery, 1246 Folsom St.
March date TBD,
Art Tag Party at Mary Shisler's studio, Sawtooth Building, 930 Dwight Way
April 29
Open Engagement 2016 - POWER! At Oakland Museum
May 6
ArtTag Exhibit at Danville Village Theatre Gallery
TIPS FOR FORWARDING NEWS & NOTES TO YOUR CLIENT LIST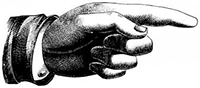 Before forwarding your copy of News & Notes to your client list, delete the "Unsubscribe" sentence at the bottom of the newsletter. Otherwise, if one of your clients decides to unsubscribe to your email, they will inadvertently unsubscribe you from future editions of our News & Notes.
Alternatively, you can go to the
Publications
page of our website and include the URL of any of our newsletters in your own e-news.