2017 NCWCA GOALS AND MORE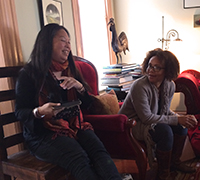 On January 29 the NCWCA board met at Mary Shisler's residence for its annual retreat. We reviewed goals set for 2016 and discussed our results. We met several big goals including providing professional development opportunities (Mac skills and professionally photographing artwork), a major exhibition (F*ck U! In the Most Loving Way), Art Journey event, hiring a professional PR person (Sally Douglas Arce) and creating committees (F*ck U! and Art Journey). Goals still in progress included goals for mentoring leaders, recruiting a new president and other new board members, and getting our members more comfortable with technology and online discussion groups. Recruitment and retention of board members is an important priority and we plan to work with our membership on cross-training and leadership mentoring. Some unexpected results we achieved were new collaboration opportunities with Kala Institute and significant involvement by art historian and member Tanya Augsburg. She brought featured artists to our show and helped educate the public about the feminist significance of the F*ck U! exhibition. This kind of artist-art historian collaboration is a win-win for for any arts organization.
With these results and looking toward a productive 2017, the NCWCA board agreed on the theme of "Action Women" for 2017 and the following goals:
WCA Pacific Regional conference at Djerassi on Sept 3
Member's show at the Pinball Museum or other location
Expand collaborations with Bay Area arts organizations such as SF Women Artists, Betti Ono Gallery, Kala, Joyce Gordon Gallery
Publish F*ck U! catalog and video
Develop exhibition guidelines around jurors, juried shows, curatorial shows, member shows
Seek artist speaking engagements at universities
Share teaching plans/tools among artist-educators via NCWCA website in the Tools section
After discussing goals, the board reviewed member submissions for the NCWCA-sponsored application to the StARTup! Fair in San Francisco. The board evaluated the applications and selected Patricia Montgomery's proposal to exhibit her Honoring the Heroines of the Civil Rights Movement work.

We ended our retreat with art-making. This year, we decorated postcards to send to our senators Dianne Feinstein and Kamala Harris, asking them to support issues closest to our hearts, whether they be healthcare, immigration or the environment.


PROFESSIONAL DEVELOPMENT: MANAGING & MODIFYING DIGITAL IMAGES FOR ARTS
Elizabeth Addison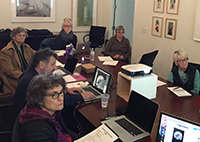 Managing, modifying and updating digital art images is a necessary part of being an artist today. Jon Zax, Kala Art Institute's digital media instructor, introduced a variety of image library systems, modification techniques, and digital formats for exhibit submissions, print, and web images in an informative workshop facilitated by NCWCA on Saturday, February 11.
This was the second workshop in our series of creating, managing, modifying and understanding digital art images in conjunction with Kala Art Institute. It was a productive and fun morning. Attendees commented on how they were excited about "really learning skills" that had eluded them, in spite of previous classes. The workshop also helped NCWCA artists become more comfortable with specific aspects of image sizing and filing logic. Our aim was specific and attendees gained useful techniques. We learned some awesome tricks and secrets of the trade with Photoshop too! By popular demand, there may be a third class in the works.
MEMBER SHOWS AND PUBLICATIONS


Mary Shisler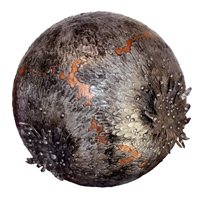 Salma Arastu
,
Search for Meaning,
Seattle University Vachon Gallery, 901 12th Avenue, Seattle, WA, February 16 – 26. Also paper presentation and book signing, "Seeking Oneness," at
Search for Meaning Book Festival
in Seattle, WA, Feb 25.
Robin Apple
,
Shadows and Reflecitons
, Sebastopol Center for the Arts, 282 South High Street, Sebastopol, Feb 17-Mar 26.
Sawyer Rose
,
Currently 80,
Westbeth Gallery, 55 Bethune St, New York, NY. February 5 – 24. Also
Legacy of Creativity
, Hance Fine Arts Center, 1440 Carmel Rd, Charlotte, NC, Feb 6–Mar 3 (see work above). Sawyer was also selected by ArtSpan as a 2017 Selections Artist, her work was exhibited at Heron Arts, 7 Heron St, San Francisco in Feb 11-12.
Barbara Bryn Klare,
Iceland:: Blue
, Underground Gallery, Art Works Downtown, 1337 4th St, San Rafael, Feb 10 - March 4 (image right).
Elizabeth Addison
,
Red
, O'Hanlon Center for the Arts, 616 Throckmorton Ave. Mill Valley, Feb 2-23. Also
25th Parkside National Small Print Exhibition,
University of Wisconsin, Parkside Art Galleries, 900 Wood Road, Kenosha, WI, Jan 30-March 30. Also
Order and Chaos,
Eastern Kentucky University, Giles Gallery, 309 Campbell Building, EKU, 521 Lancaster Avenue, Richmond, KY, Jan 23 – Feb 22.
My Xuan Ho,
West Coast Biennial Art Exhibition,
Turtle Bay Exploration Park, 844 Sundial Bridge Dr. Redding, Jan 28-Apr 30.
Ruth Shorer,
Fire
, Novato Arts Center at Hamilton Field,500 Palm Drive, Novato, Jan 14 – Feb 19.
Judy Shintani
,
9066 Japanese American Voices from the Inside
, Henry Madden Library, Fresno State, Feb 19 - May 10. Also
Justice for All?
, Euphrates Museum of Art, De Anza College, Cupertino, Feb 1- Mar 23. Also in newspaper publication, "Art vs. Justice/De Anza/Justice for All/ Exhibit/Art/ de Saisset Museum/ Silicon Valley."
Priscilla Otani,
Nasty
, Arc Project Gallery, 1246 Folsom St, San Francisco, Mar 11 – Apr 15.
Judy Johnson-Williams,
Nasty
, Arc Project Gallery, 1246 Folsom St, San Francisco, Mar 11 – Apr 15.
Karen Gutfreund,
Nasty,
Arc Project Gallery, 1246 Folsom St, San Francisco, Mar 11 – Apr 15.
Orlonda Uffre
,
The Art of Living Black,
San Pablo Art Gallery, 13831 San Pablo Ave, Maple Hall, Blg 4, San Pablo, Jan 21 – Feb 26
Patricia Montgomery,
Wearable Expressions 7th International Juried Exhibition,
Palos Verdes Art Center, 5504 West Crestridge Road, Rancho Palo Verdes, Jan 21 - Apr 16. Also
Honoring the Heroines of the Civil Rights Movement,
San Marco Gallery, Archbishop Aleman Library, Dominican University of California, Palm Ave, San Rafael, Jan 17 - Mar 18.
Priscilla Birge
DIGITAL ART: the Power of the Pixel,
Berkeley Central Arts Passage, 2055 Center Street, Berkeley, Jan 28 – May 27.
Members, get your shows and workshops listed in News & Notes, NCWCA Calendar and on the NCWCA website! Send jpg image of your work in the show and information about the show to ncwcachapter@gmail.com.


WELCOME 2017 MEMBERS!
Welcome Cynthia Tom, Salma Arastu, Ruth Shorer and Sally Stewart! Looking forward to seeing you at a future meeting or event!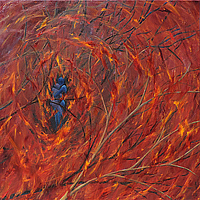 Ruth Shorer
JOIN NCWCA
Click
here
to join NCWCA!
2017 CHAPTER MEETINGS
Chapter meetings are on the second Tuesday of the month.
Look for agenda and activity details on our webpage.
Let's carpool! Email ncwcachapter@gmail.com if you need a ride or can offer a ride.
Jan: no meeting, Board retreat
Mar 14: Oakland
Apr 11: Alameda
May 9: Redwood City
Jun 13: Oakland
July 11: San Francisco
August 8: San Mateo
Sept 12: Oakland
Oct 11: San Francisco
Nov 14: San Mateo
Dec: Year-end party in Oakland
To join this Facebook group, go to the
Women Artists to Know
page and click Join. A moderator will add you to the group. Share your favorite artists! We now have over 1000 participants from all over the US and abroad!
February honors literary works, art with text and writings.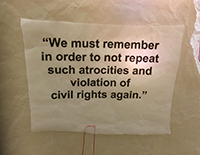 Judy Shintan
2017 Themes
March - painting
April - eco/land art
May - drawing
June - performance/dance/music
July - photography
August - installation
Sept -political focus/community engagement
Oct - print making
Nov - collage
Dec - sculpture, assemblage
Feb 14 6-9:30 PM
NCWCA chapter meeting at Arc Gallery, 1246 Folsom St, San Francisco.
Feb 22
ArtTag first pieces due for players in "Unfinished" and "Resistance."
Mar 14 6-9:30 PM
NCWCA chapter meeting at Judy Johnson-Williams studio, 347 Lewis St, Oakland
Mar 17
ArtTag second pieces due for "Paradigm Shift."
TIPS FOR FORWARDING NEWS & NOTES TO YOUR CLIENT LIST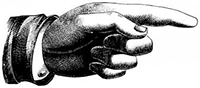 Before forwarding your copy of News & Notes to your client list, delete the "Unsubscribe" sentence at the bottom of the newsletter. Otherwise, if one of your clients decides to unsubscribe to your email, they will inadvertently unsubscribe you from future editions of our News & Notes.
Alternatively, you can go to the
Publications
page of our website and include the URL of any of our newsletters in your own e-news.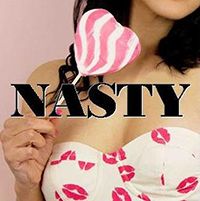 Nasty
show curated by Karen Gutfreund at the Arc Project Gallery
Mar 11 - Apr 15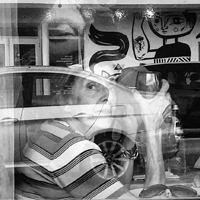 Robin Apple