So, What's New?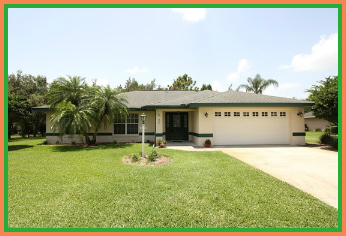 W
e are blessed to have a
new home
in Sebring, Florida. Even though we don't live there yet we have begun the process of setting up a new place.
John, along with his folks, were able to spend two weeks readying the house by painting, doing needed plumbing and electrical repairs and starting to move in our belongings. John found out he was more of a handyman than he thought! We were so happy to meet many new friendly neighbors. Some even dropped off fresh baked cookies! They all wanted to know why we were moving to the area and we had several good witnessing opportunities. One neighboring Hispanic family is already interested in Spanish materials for a family's church. There are many children around and we feel confident we can build some new relationships right next door. Plus our girls will be involved in a new school with lots of new friends and teachers. We will be making our permanent move to Florida shortly after the girls finish the school year in North Carolina.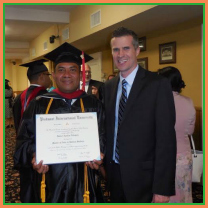 G
od continues to open up
new ministry opportunities
with Editorial Bautista Independiente. The next group of Hispanic students will begin the online Masters Program in May. This program allows national pastors, missionaries and church leaders to receive an accredited degree that equips them for success in local church ministries. Students from all over Latin America will take part in this 5 year program.
New literature distributors
have been set up in several Hispanic countries and large quantities of materials are heading out all over the Latin world. In addition several
new projects
are "hot off the press" including an excellent and complete discipleship program. We are only just beginning to see the impact that EBI is having in the world. It is especially exciting that God has brought in three
new families
to join the ministry of EBI this past year. This growing team is poised to do even more great things for the Lord. The ministry is so much more than a printing ministry as EBI also conducts teacher training seminars, modules at seminaries and Bible institutes and ministries of encouragement for national workers.

We also have several new prayer requests to share:
-Pray for Elizabeth as she prepares for a missions trip to Ecuador in early June. She will be traveling with our home church's youth group. She is excited about the opportunities she will have to use her Spanish and ministry skills on this trip. We rejoice that the Lord has provided much of the funds she needed for this trip.
-Pray for our support needs. We don't enjoy talking about our financial needs but we do find ourselves significantly under-supported as several of our supporting churches are struggling. We will also have some higher expenses living stateside mostly because of increased taxes and insurance. Please pray that God will provide for our needs as He always has. We would like to be able to concentrate all of our energies on the many opportunities with EBI! If you'd like information on how you can give, please let us know.
-
Please continue to pray for the sale of our apartment in Peru. Much of the paperwork problems have now been solved but we still have a few issues to work through. We will still need to travel to Peru to finalize paperwork and say our goodbyes when everything is in order.
-Pray that God will continue to bless our transition to this new ministry with EBI. Pray that there will be no further delays and that we can be working on location soon.