How is everyone's health?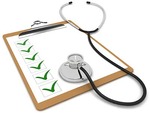 There are weeks when we seem to spend more time at the hospital, lab or doctor's office than we do our own home! It does make us thankful for good doctors and insurance. As you know Debbie has several major health issues related to her liver disease. In the past months she has continued to have complications but we are thankful that her overall health is stable. Debbie is able to function normally at this time. She will be meeting soon with a transplant doctor and team to plan for her future treatments. We appreciate your prayers as we will have some big decisions to make in the coming days regarding treatment options.
During our travels Olivia had several follow up appointments related to her epilepsy. She has remained seizure-free for a good while now and thankfully the latest test results no longer show an abnormality in her brain. She is in the process of being weaned off of her seizure medication. In June, it was with great joy that Olivia gave her long term neurologist a final hug and goodbye. We feel blessed that God has taken care of this long term problem and that she now appears to be totally well! Many of you have faithfully prayed for Olivia, thank you!
Elizabeth has had some ongoing health issues since returning to the states. She has been treated by several specialists and now seems to be back to normal. John feels better than ever! He has gone well over a year without a migraine or any stomach issues. We greatly appreciate all of you that have prayed for the health of our family. We would especially appreciate your continued prayers for Debbie's health.
What is going on with the ministries at EBI?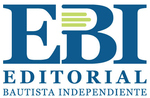 Each day there are new opportunities at EBI! Perhaps the most exciting part is seeing that we are strategically placed to be part of a new phase of missions, taking Latin America from being just a mission field and making it into a mission force! God is at work in Latin America and many churches are being established and growing. We stand poised to provide training for the countless national workers that desire to be actively involved in reaching their own people. We also stand ready to provide the tools that these growing churches need to reach their community with the Gospel. Here are just a few examples:
National Pastors in the Dominican Republic that were trained through our online Masters degree program are working to launch their own Bible Institute. They now have both the training and desire to equip their own people for ministry.
15 new students from all over Latin America are currently earning their degree through the online program. Their zeal to learn is exciting and their potential is enormous.
Progress is being made to open up new opportunities in Cuba. We hope to import thousands of books in the coming days. Plans are in the works for a conference in Cuba this fall to provide training for the national pastors.
Teacher training conferences are scheduled for 3 regions in Mexico, and for Peru, Costa Rica, the Dominican Republic and several locations in the U.S.
Development of new materials is always an ongoing task. New works include a Christ-centered counseling book, a major systematic theology work, and new Sunday school materials to name a few.
Like to take a closer look at the ministries of EBI and the materials we produce? Visit our website (in English or Spanish) at:
Has your home in Peru sold yet?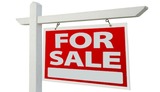 We are still waiting on our home in Peru to sell. Perhaps God is teaching us a lesson about trusting Him. We have had a verbal agreement with an interested buyer for many months. However, this has not moved along as we would like. We are in the process of investigating other options and hope to move in another direction soon. Please continue to pray that we would have wisdom in dealing with this situation.