MONETIZE YOUR ASSETS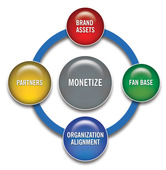 TRUE NORTH MANAGEMENT GROUP
is a full service Partnership and Sponsorship Agency founded by Brian Baker (former
United States Olympic Committee
senior executive) specializing in the sports, entertainment and property management categories.
TRUE NORTH
offers a broad base of services to its growing list of clients:
CHARTING THE COURSE (CONSULTATIVE SERVICES):
Charting the purest, most direct strategic pathway to full monetization potential for Brands. Includes a detailed evaluation of the core assets, identification of the revenue-generating potential, and immediate tactical steps for beginning the journey.
AFFILIATE PARTNERSHIPS and SPONSORSHIPS:
Alignment of the core Brand assets with complementary brands and potential partnerships; identifying and closing deals with Sponsors, affiliate and integration Partners.
FANMYX:
Proprietary and exclusive technology and turnkey marketing program for AMASSING a base of fanatic followers, and maximizing revenue through sustained relationships.
---
If you're perplexed and wondering how you can monetize your Brand to its fullest potential, give me a shout. Mention this email and I'll give you two hours of my personal consulting time:
ABSOLUTELY FREE.
A QUICK SNAPSHOT OF WHAT'S HAPPENING AT
TRUE NORTH MANAGEMENT GROUP

Talk about a whirlwind of activity, it's already been a high-energy year--and we're barely into Q2. I wanted to update everyone in the True North Management Group (TNMG) network to news and developments that I trust will be of interest to you.
Please feel free to reach out to me directly if you'd like to learn more about any of the information listed below, or if you're thinking about ways to fully monetize YOUR brands or properties to their full potential. Also, if you have any questions about any of TNMG's clients, please contact me directly.
Sincerely,
Brian Baker
Founder, Managing Partner
True North Management Group
404-641-1932
brianbaker@truenorthmgtgroup.com
---
2012 ATC PROFESSIONAL TENNIS EVENT ANNOUNCES TITLE SPONSOR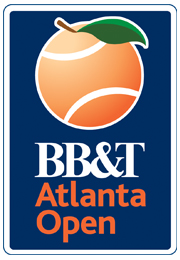 TNMG has been diligently working to help bring professional tennis to downtown Atlanta since the first part of the year.
This past week it was officially announced that the ATP Atlanta Tennis Championships has secured BB&T as its new long term TITLE SPONSOR!
This much anticipated ATP event will occur at Atlantic Station July 14-22, 2012 and has been renamed the BB&T ATLANTA OPEN.
---
SPORTS TECHNOLOGY LEADER SELECTS TRUE NORTH TO SPEARHEAD STRATEGIC PARTNERSHIPS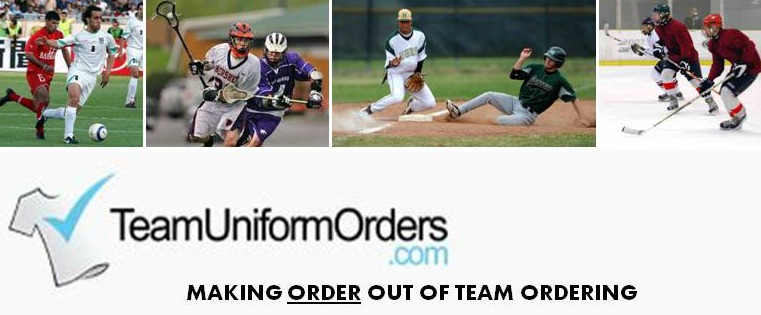 TeamUniformOrders.com (TUO)
, the world's largest provider of online ordering and technology platforms in the Team Sports sector, has selected TNMG to GUIDE the development and implementation of their first-ever ALLIANCE and STRATEGIC Partnerships program.
---
SPOTLIGHT ON PEOPLE FROM WITHIN THE TRUE NORTH NETWORK DOING INTERESTING THINGS

TNMG
recently worked with
Dennis Troyanos
, friend and host of nationally syndicated business radio program,
"Inside The Brand,"
to line up some business leaders from within True North NETWORK of colleagues. We were able to secure interviews with
Russell Wallach, President
,
Live Nation Network
in February and
Lisa Baird, CMO, USOC
in March. You can listen to each of their interviews via the links here:
o
Russell Wallach, February 12, 2012:
o
Lisa Baird, March 4, 2012:
If you would like to be considered for this fine radio program, please send me your request with a quick bio, and I'll share with the Inside The Brand team for consideration.
About Inside The Brand: Features insightful interviews with senior marketing executives from the world's most recognizable brands. The mission of the show is to conduct provocative, informative and entertaining interviews with senior level, visionary executives who are recognized for their innovative/groundbreaking work in the area of marketing, customer experience, and technology enabled customer communications.