A Centennial Celebration

Gala event celebrates Girl Scouting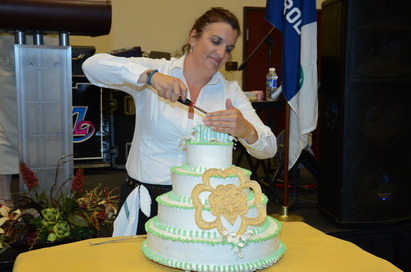 Girl Scouts of Eastern South Carolina's gala event, the Centennial Celebration Extraordinaire, was held April 19 at SiMT in Florence. More than 150 people were in attendance, including 21 former Women of Distinction honorees.
We had a great time celebrating our 100th anniversary, and we couldn't have done it without the help of our wonderful sponsors.


---
Annual Meeting

Girl Scouts of Eastern South Carolina recently held its annual meeting on April 28 at Blackbaud on Daniel Island. The meeting featured a summary of the council's finances, highlights from the past year, a video diary of the Globetrotters' trip to Europe and the induction of new board members.
---
Recognitions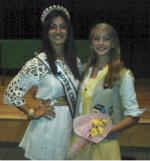 Girls and adults gathered May 12 at Manning High School to honor those individuals who stood out among their peers over the past year. Awards were given to girls receiving their Gold, Silver and Bronze Awards; while adult members received Thanks Badges, numeral guards and more.
See a complete list of adult recognition recipients
See a list of girl recipients
---
Going Green with GSESC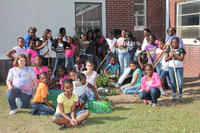 Girl Scouts of Eastern South Carolina received a $32,000 grant from the Alcoa Foundation; we were one of 20 councils to receive the funding.
With these funds, we are spreading the word about Forever Green and reaching out internationally to spread our green message.
We created an environmental program at Gordon Elementary for 69 fourth- and fifth-graders. During this eight week program, they focused on saving energy, reducing waste with the importance of recycling and how to grow a rain garden.
Take the Forever Green Pledge
The grant has also allowed us to create the Global Green Team. We're seeking girls ages 14-18 to join a committee of girl volunteers interested in environmental awareness. Members of this committee will have the opportunity to earn community service hours, gain leadership skills, and use their creative talents to provide a fun learning experience for other youth locally and internationally. Girls will also be involved in a twinning partnership with Western Australia to develop, plan, and implement international environmental take action projects in their communities by engaging at least 400 youth locally.
Learn more about the Global Green Team

Additionally, we are looking for adult volunteers with experience in environmental issues/projects who would like to work with this group. For details, please contact Meg Burgess.

---
Rock the Mall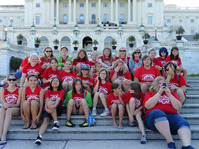 Troop 49, 649, 84 and 638 got to enjoy a 100th anniversary experience when they journeyed to Washington, D.C. for the Rock the Mall event. They went by chartered bus from Myrtle Beach to D.C., and saw the sights of the nation's capital, as well as participated in the 100th anniversary singalong!
---
Centennial Circle of Giving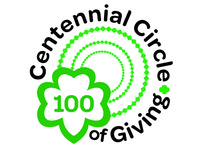 To commemorate the 100th anniversary of Girl Scouting, we are launching the Centennial Circle of Giving. Our goal is to have 100 members giving $1,000 for a total of $100,000.Individuals or groups can make the donation, all at once or installments. Contact Pat Baxley for details.
Donate to Girl Scouts of Eastern South Carolina

2012-13 GIFT Campaign
Girl Scouts of Eastern South Carolina relies on donations from parents, United Ways, corporations, foundations and friends to support programs and services for girls and adult volunteers. The $12 membership fee is sent to our national office (GSUSA) and is not retained by the local council. The actual cost to support one girl in Girl Scouting is $200 per year! A $5 G.I.F.T. donation, the cost of a Happy Meal, will help support the many services that GSESC provides for girls and adult volunteers in our area including:
Programs to more than 10,000 girls in our 21-county service area

Training and materials for 3,800 adult volunteers

Spring and summer day and evening camps

Scholarship opportunities for graduating Girl Scouts

Science, technology, engineering, robotics and math programs

Financial assistance so that all girls have the chance to participate in Girl Scouting

Campership assistance
Service Units can win a Girl Scout Cookie costume to use in the upcoming Cookie Sale if 65 percent of the members contribute a GIFT of $5 or more by December 15.
---
Girl Scouts and Government

Women's Caucus members attend breakfast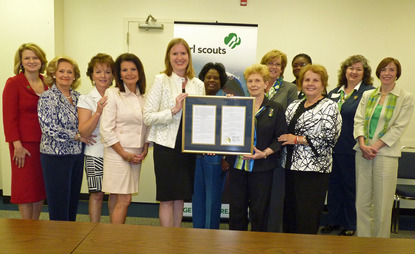 We had a great morning on May 23 with 11 of the 15 members of the Women's Caucus in attendance at a breakfast event. GSESC board member Belinda Copeland presented the Girl Scout story and talked about Girl Scout initiatives and the focus of the organization. All caucus members received a note with our appreciation for their attendance as well as an executive summary of the alumnae study and highlights from our PowerPoint presentation shared at the breakfast.

Keeping you up to speed on all things Girl Scouts is one of our top priorities. Be sure you're in the know by following us on Twitter and liking us on Facebook. We post lots of information as it's happening on these social media sites, so we'd hate for anyone to miss out. Check out the pages and feeds, comment on our photos and posts or post something of your own!
Give us Feedback


Please let us know what you think of this newsletter. What content would you like to see in the future?

Join GSESC on Sept. 27 from 6-9 p.m. at the Westin Hilton Head Island Resort and Spa for our fourth annual Death By Chocolate event! Sample chocolate dishes from local chefs and support GSESC. Sponsorships and tickets are still available.

Sarah J. and Mac M. visit with the ball python from Nature in Motion during the 2012 Greater Dorchester service unit Day Camp.

Troop 412 held a Medieval Merriment Encampment in May at Sandy Ridge which was attended by Girl Scout Daisies, Brownies and Juniors. Part of the fun included a Dragon Egg Toss, which ended in a full scale Dragon Egg fight drenching everyone with welcome cool water on a hot afternoon.

Senior Girl Scout Troop 689 and Cadette Troop 37 held a Garage Sale/Cookie Booth Fundraiser to help offset their cost for an upcoming getaway to New York. The girls and their families put together many, many, many items for sale for a successful fundraiser. The girls had the opportunity to work as a team, work on communicating ideas with each other, time management and budgeting.

Girl Scout Troop 542/127 had their Daddy Daughter Day at the Orangeburg Area Development Center in May. The girls did arts and crafts with their dads. This was a chance for the dads to see what goes on at a Girl Scout Meeting and as well as celebrating Fathers' Day early.

Troop 800 ran a book drive to collect books for Medical University of South Carolina's children's hospital.

Troop 219 worked for a month to put together poems and songs as part of a Mother/Grandmother Daughter event. They held a surprise Trash Bag Fashion Show where the moms had to model hand-designed bags made by their daughter or granddaughters.
Winners of the Cookie Share Challenge

iPad: Cassie Constable, Troop 49
A week at Sandy Ridge: Madeline Barino, Troop 219
$100 Gift Certificate to the GSESC Council Shop: Lilly Gillespie, Troop 280