. We have so many exciting activities planned for our summer classes and we can't wait for them to begin! Our Summer Session will be 6 weekly classes, held on Saturdays. Each day of class will have a specific theme. The Summer Session will be a great time for all program participants to gain a more focused, in-depth experience in their dance journey. Younger students enrolled in Creative Movement & Pre-Ballet will have the opportunity to learn choreography in each class, in addition to learning a specific dance term and movement each week. Our older students in Classical Ballet and Hip Hop/Jazz will begin guided dance journals, recording their thoughts and reflecting on their experience as students of the art of dance. Our Ballet and Hip Hop students will also learn new choreography each week. All students will complete an in-class activity each week as well, as part of this introductory "summer intensive" experience we will create for our students.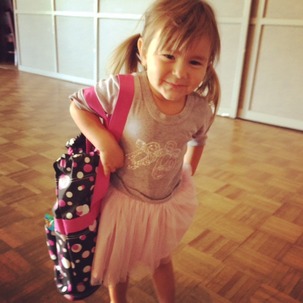 Finally, our summer classes will provide a survey for us as we continue planning for our Fall Session, including adding new dance style options for students ages 4 to 6 and expanding some of our programs.
Remember, each student who is registered for the Summer Session and has paid for the session in full by June 13th may choose a FREE drawstring backpack, colorful tutu, or graphic t-shirt, which will be given to them on the first day of summer classes (July 11th).
**The cost of the Summer Session may be pro-rated for students who will unable to attend all classes in the session, due to traveling, etc.**
**The Drop-In Rate for summer classes will remain $20 per child, per class for both EMCC Memebrs and non-members.**
For more information about our Summer Session, please download our Summer Session flier by
clicking here
.