Dear Dance Daze Families and Friends,
I hope you've had a wonderful spring break! I thoroughly enjoyed mine, and, though I am now back into the routine of busy-ness, I enjoyed the time I had to relax and to visit family in North Carolina during my time off from teaching.
Tomorrow is the first day of the Dance Daze Davis 2016 Spring Session! Our Spring Session, like our Winter Session, will be held at
Fire Fit Far Infrared Fitness Studio
at
917 3rd Street in Downtown Davis
. We have temporarily had our classes at Fire Fit while El Macero Country Club began a remodeling project, including re-carpeting the Banquet Room where our dance classes are usually held. Dance Daze Davis classes will return to
El Macero Country Club
in June.
I look forward to dancing with my students this spring!
See you tomorrow,
Saumirah
Spring Session Schedule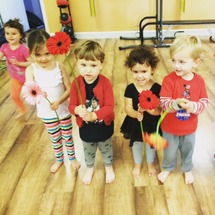 Our 2016 Spring Session will be 6 classes, held on Saturdays only, at Fire Fit Fitness Studio in Downtown Davis. The address for Fire Fit is
917 3rd Street, Davis, CA
.
We will have class on the following dates this spring:
April 9th
April 16th
April 23rd
April 30th
May 7th
May 14th
10:15-11:00 am: Creative Movement (ages 2-4)
11:10-11:55 am: Ballet/Jazz/Hip Hop Combo (ages 4-6)
12:00-12:55 pm: Classical Ballet (ages 6-12)
1:00-1:55 pm: Jazz/Hip Hop (ages 6-12)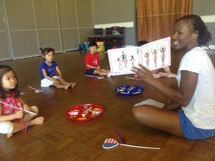 We are presently planning for our summer program to begin in July! Last summer, we had a fantastic time with our themed classes each week, ranging from "Frozen in July" to "80s Dance Party". Stay tuned for more information about our 2016 Summer Session.