Keynote Panels Announced for Rural Canada: Ready to Grow

Conference organizers are excited to announce the keynote panels for the upcoming
Rural Canada: Ready to Grow
conference. These panels will provide useful insights into regional development and an opportunity for participant engagement.
Panel on Regional Development in Canada
A National Overview of Regional Development

Heather Hall, Memorial University of Newfoundland and CRRF Board Member

Development in Northern Ontario

Harvey Yesno, Grand Chief, Nishnawbe Aski Nation

Plan Nord

Romeo Saganish, MP, Deputy Critic for Intergovernmental Aboriginal Affairs
Agreements with First Nations on Resource Development
Tim McNeil, Deputy Minister of Education and Economic Development, Nunatsiavut Government
Les Loutitt, Deputy Grand Chief, Nishnawbe Aski Nation

CRRF Annual General Meeting
Please join us for the Annual General Meeting of the Canadian Rural Revitalization Foundation (CRRF) to be held on Saturday, October 25th at the Airlane Hotel, Thunder Bay, Ontario. Everyone is welcome.
Further details regarding the AGM, including the draft agenda and minutes from the 2012 AGM, can be found at:
www.crrf.ca/?page_id=62
.
---
Financial Assistance to Participate in Rural Canada: Ready to Grow Conference
CRRF is pleased to offer financial assistance to a limited number of rural residents, First Nation members, and students who are active in rural community development to facilitate participation in the forthcoming conference.
For further information please click here
. The deadline for applying is
September 25, 2013
.
---
Exploring Northwestern Ontario - Field Trips at the Conference
As part of the fall conference delegates have the opportunity to visit one of three communities to learn about the opportunities and challenges influencing local economies. Pre-registration for each of the field trips is required and can be done when you
register
.
Atikonan
Learn how the
Town of Atikokan
has re-invented itself after the closure of the local iron ore mine and how it continues to evolve with the anticipated mining boom in Northwestern Ontario. Full day trip on October 24, departing at 8:00 am from the conference hotel.
Nipigon and Red Rock
Opportunity to travel to Nipigon and Red Rock to explore how the region is utilizing natural resources to build economic development opportunities! The trip will feature a guided visit to Red Rock and the new Red Rock Marina Centre. The guided visit will be followed by a 8.2 km hike along the Nipigon River Recreational Hiking Trail (moderate difficulty) connecting the Nipigon and Red Rock marinas and overlooking the Nipigon River and Lake Superior. In Nipigon, we will visit the Paddle to the Sea Park and the Nipigon Museum. Throughout the event you will also have a chance to learn about the various regional economic strategies currently being undertaken or proposed in Red Rock and Nipigon. Full day trip on October 24, departing at 8:00 am from the conference hotel.
Fort William Cultural and Economic Development
A half day field trip is being planned to Fort William First Nation for Thursday October 24th, from 1 to 4:30 pm. Fort William First Nation is located adjacent to Thunder Bay, and is a vibrant community, facing many changes which are presenting opportunities and challenges. On our visit we will hear about and experience vibrant cultural programming and youth engagement initiatives, discuss land use planning opportunities and challenges, and innovative economic development plans the band has in place.
Space is limited on each of the field trips. Register early to avoid disappointment.
---
Revisiting the New Rural Economy Symposium
On October 23, 2013, the
Rural Development Institute
is hosting a symposium on "Revisiting the New Rural Economy" to honour recently-retired Bill Reimer, Professor of Sociology, Concordia University. Bill has been a leader with CRRF since its inception and led the
New Rural Economy
(NRE) Project funded by a series of research grants from the Social Sciences and Humanities Research Council starting in 1992.
The day will include research presentations on the New Rural Economy and a celebratory dinner will be held in the evening with stories of Bill's involvement in rural research throughout his career. Registration is still open for the event and the evening celebration dinner. Visit the website for more details and to register:
http://crrf.lakeheadu.ca
.
---
Young Adults Opinions on Rural Living Survey
Many rural areas are plagued with population instability and the out-migration of residents. Attracting young adults to relocate to rural areas for employment and to establish families is a goal of many of Canada's rural communities. Yet, these same communities often struggle due to limited knowledge on what motivates young adults' relocation decisions. The purpose of this study is to examine young adults' (ages 20-29) perspectives on the attractiveness of living rural Canadian communities. To collect the data for this study, a Facebook page and an online survey are being used to reach a diverse group of individuals and organizations.
The Facebook page
is being used for two purposes - to advertise the online survey with organizations that have Facebook pages and are invested in rural development, helping young people return or remain in rural areas, or are located in a rural setting, and to host a virtual focus group. Together these two methods will help to tease out young adults' perspectives on living in rural Canadian communities. The results of this study can be used by rural communities, policy makers, and governing bodies as they are limited in their potential to address the issue of young adult out-migration until they gain further insight into how young adults make their relocation decisions and what supports are needed in order to help young people relocate to or remain in rural areas.
For more information on this study contact Shannon Bence (Master of Arts in Sustainable Leisure Management, Vancouver Island University) at
shannon.bence@live.com
.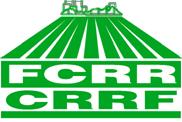 CRRF Membership
---
Upcoming Events
October 3-4, 2013
Minden, Ontario
October 23, 2013 in Thunder Bay, Ontario
October 24-27, 2013 in Thunder Bay, Ontario
October 23-25, 2013 in Bologna, Italy
April 24-27, 2014 in Haliburton Highlands, Ontario
---
Follow CRRF on Social Media
Did you know you can follow CRRF on both
Facebook
and
Twitter
? Add us today to keep up to date with activities, news, and upcoming events.
---
Ideas for Next E-Newsletter?
If you have any suggestions for an upcoming CRRF e-newsletter please contact Kate Hall (
kvhall06@gmail.com
).