Building Community Resilience - Keynote Speakers, Program, and Registration


The
Building Community Resilience
conference organizers recently released more information about the program, keynote speakers, and community tours.
Conference organizers are delighted to announce Daniel Pottle (Government of Nunatsiavut), Sally Shortall (Queen's University Belfast, United Kingdom), Rob Snyder (Island Institute, Maine), Maura Walsh (IRD Duhallow, Ireland), and Kelly Vodden (Grenfell Campus, Memorial University) will speak at the conference. Each of the speakers will bring perspectives on how to build and sustain resilient communities. You can learn more about these distinguished speakers at
www.pei2015.crrf.ca/program-2/
.
There are still some registration spots averrable for the conference! If you are interested conference organizers encourage early registration to avoid disappointment. Feel free to share information about the upcoming conference with colleagues.
A full copy of the draft program for the
Building Community Resilience
conference can be found on the website.The
Building Community Resilience
conference is co-hosted by the North Atlantic Forum, the Institute of Island Studies at UPEI, and CRRF. For more information on the conference please visit
www.pei2015.crrf.ca
(English) or
www.ipe2015.crrf.ca
(français).

---
Une invitation à l'AGA de FCRR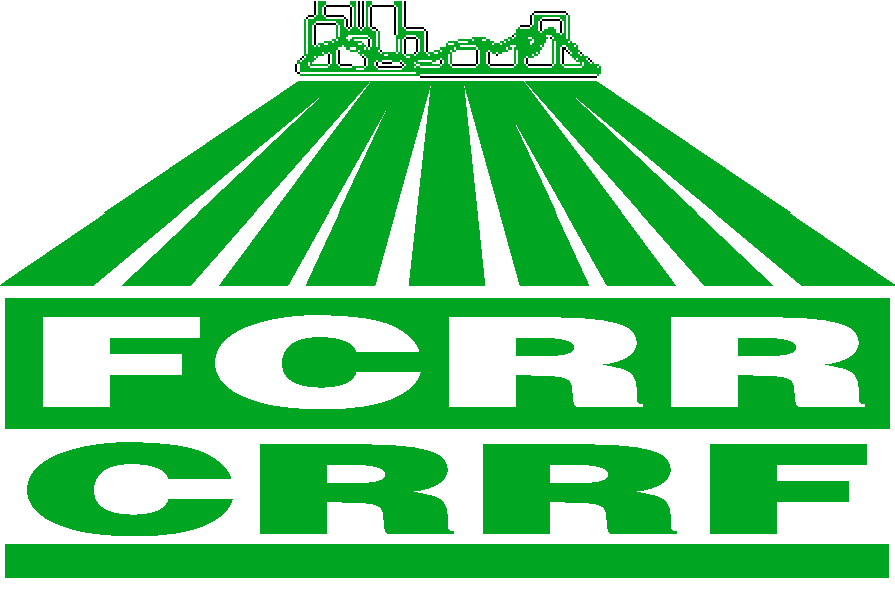 Vous êtes invités à assister à l'Assemblée générale annuelle de la Fondation canadienne pour la revitalisation rurale (FCRR) qui se tiendra Loyalist Lakeview Resort à Summerside (Île-du-Prince-Édouard) de 1700 à 1800 jeudi le 17 septembre 2014. Bienvenue à tous.
La FCCR a été fondé en 1987 comme un réseau volontaire et indépendant voué au bien-être du Canada rural par des recherches partenariales sur les politiques publiques, sur la compréhension des dynamiques rurales, sur l'identification des problèmes ruraux et des voies de solution. Avec plus six cents intervenants, chercheurs, fonctionnaires, enseignants, membres des communautés rurales, organisations non-gouvernementales et d'autres réseaux ruraux canadiens et internationaux, la FCRR organise des conférences rurales annuelles, des ateliers, des séminaires et une grande vérité de recherches, d'avis, de publications, etc. Pour plus d'information sur la FCRR, voir :
www.crrf.ca
.
---
Your invitation to the CRRF AGM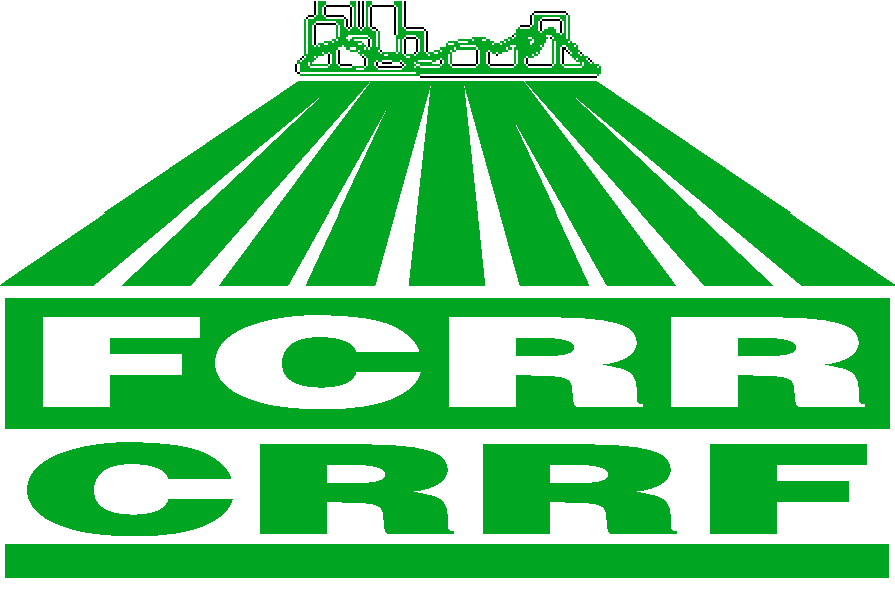 Please join us for the Annual General Meeting of the Canadian Rural Revitalization Foundation (CRRF) to be held on Thursday, September 17th from 5:00 pm to 6:00 pm at the Loyalist Lakeview Resort, Summerside, Prince Edward Island. Everyone is welcome.
CRRF was founded in 1987 as a non-partisan voluntary network to foster the welfare of rural Canada through collaborative research on policy, development trends and patterns, and rural problems and opportunities. With over six hundred practitioners, researchers, policy advisors, instructors, community members, NGOs, and other network members across Canada, and internationally, CRRF collaborates through annual conferences, workshops, seminars, a great diversity of research, public commentary, publications, and other activities. Further details on CRRF can be found at:
www.crrf.ca
.
---
Call for Board of Directors
This is a call for nominations for Members to be elected to the Board of the Canadian Revitalization Foundation/Fondation canadienne pour la revitalisation rurale (CRRF/FCRR). The Board is normally comprised of ten elected board members. There are currently three board positions open for election. To be eligible for election to the Board, nominees must be paid up Members of CRRF/FCRR at the time of the Annual General Meeting (AGM). The term of office is for two (2) years. The board election will take place at the 2015 AGM on Thursday, September 17 from 5:00 pm - 6:00 pm in Summerside, Prince Edward Island. Nominees for the board do not need to be in attendance to be elected.
For information on CRRF membership, current activities, our Strategic Plan (2010-2015), our Constitution, recent Conferences and Research Workshops and the current Board Composition, please see our website at
www.crrf.ca
. If you would like further information, or would like to let your name stand for election, please contact Ryan Gibson (
ryan.gibson@smu.ca
), the Chair of the CRRF/FCRR Nominations Committee, and let him know of your interest.
---
Rural Works! A Rural Policy Think Tank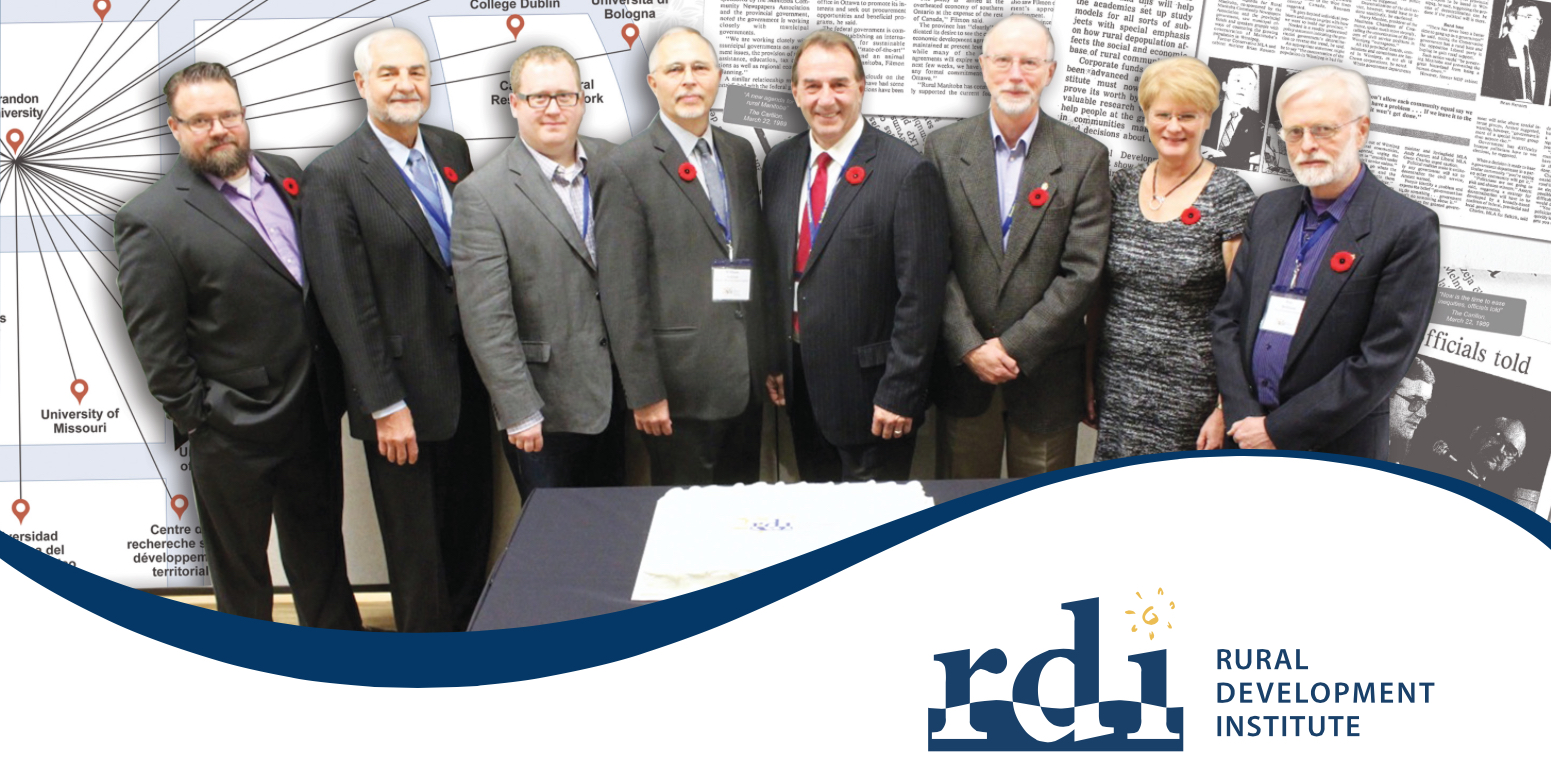 Rural Works! A Rural Policy Think Tank
took place at the Keystone Centre in Brandon, Manitoba on November 6, 2014. The vision the Rural Development Institute at Brandon University and its long-time partner, Manitoba Agriculture, Food, and Rural Development had for the day was two-fold. First, it was to create a time and place for a conversation about economic development in rural Manitoba. Second, it was to celebrate the 25th anniversary of the establishment of RDI by Brandon University. The day turned out to be a success with over 70 people engaging in meaningful conversations about the future of rural Manitoba. This document is intended to provide a background of the work that lead to Rural Works! and summary of what happened that day with the hope of engaging others in a bigger conversation so we can work in collaboration to design a successful future for rural Manitoba.
---
Students Learning Rural Policy at ICRPS 2015 in Ireland
After two weeks of learning, lectures, and field trips, nearly a dozen faculty listened to graduate students presenting their comparative research proposals. Their short summaries helped reveal how students apply what they experienced across rural Ireland. Key take-aways featured place-making strategies for putting people first; policy packages are often more successful then single policies; duty ethics asks rural policy and initiatives to address social justice and human rights, and the growing importance of assessing social acceptability before, during, and after policy making. Student research topics were constructed with comparatives and included wellness in northern communities, sense making activities, different payment schemes for ecological goods and services from rural areas; music in rural areas for inclusion and retaining youth; sanitation and innovation in Nordic locations; security of jobs and food; and succession in farming and fishing businesses. Rural areas are complicated and this demands responsive public policies drawing on local strengths during implementation. Student presentations reinforced the importance of looking to the USA, Mexico, and EU countries, for examples of policies, investments, and practices for many different rural areas.
---
Refreshing Research on Rural Drinking Water
A tall glass of water. Refreshing? Absolutely. Safe? Well that is something Dr. Tahir Husain, associate dean (research) with Memorial's Faculty of Engineering and Applied Science, is working on.
For many communities in rural Newfoundland and Labrador, sophisticated water treatment plants are financially out of the question. This is why 459 of the 536 public water supply systems in the province use a simple chlorination process.
However, chlorination of water sources that contain high levels of organic matter – naturally occurring in lakes and ponds – results in disinfection by-products (DBPs). A report by the Government of Newfoundland and Labrador's Department of Environment and Conservation stated that almost one third of the 459 communities using chlorination as their only source of water treatment had DBP levels higher than recommended Canadian guidelines.
With funding from the Harris Centre's RBC Water Research and Outreach Fund, Dr. Tahir Husain and his team have been working on an innovative, affordable solution to this issue since 2011 and have made some significant progress.
To continue reading this story click here
.
Cathy Newhook, Harris Centre
---
Sustainable Place Shaping PhD Opportunities
SUSPLACE is a Marie Curie Actions Initial Training Network funded by the European Commission that will kick-off October 1, 2015. SUSPLACE aims to train 15 Early Stage Researchers (ESR) in innovative, interdisciplinary approaches to study sustainable place-shaping practices. These 15 ESR positions at six universities are now open for application till October 1, 2015.
The SUSPLACE approach will provide insight into how to utilize the full potential of places and communities for development and help to build capacities of people to engage in place-shaping processes and thus strengthen connectivity between policy-makers, academics, businesses and civil society. SUSPLACE brings together six university partners and seven non-academic partners in seven European countries: The Netherlands, United Kingdom (Wales), Latvia, Lithuania, Belgium, Finland and Portugal. SUSPLACE offers an exciting opportunity in an emerging field of research for 15 ESR. ESR can potentially acquire a PhD at the end of the programme. SUSPLACE will provide training in scientific and professional skills to enable ESR to pursue an academic career or high-professional career at various institutes such as governments, NGOs, consultancies and businesses.
---
New Report: Growth Strategies for Rural Communities
The Rural Development Institute at Brandon University recently released a new report "Growth Strategies for Rural Communities: A Preliminary Investigation".
Rural planners and development officers are often looking for ways to sustain and grow population. What growth strategies and assets are tools for rural population growth? While there are many self-directed guides suggesting different growth strategies and a large literature on assets and capitals, there is no research comparing the growth strategies and assets used by rural municipalities with growing and declining populations. Past growth strategies used by rural specialists were identified from a number of self-directed guides and six municipalities were identified for the study: three municipalities with stable or growing populations and three municipalities with declining populations.
Interviews with key informants from each municipality were used to identify growth initiatives which were then categorized into eight growth strategies and seven capitals. The research shows that growing and declining municipalities use similar assets to implement different growth strategies.
---
Rural Reports and News from Around the Country
---
Become a Member of CRRF Today!
January is the start of the CRRF membership year.
Now in its third decade, CRRF is a proven rural resource, dedicated to active collaboration, undertaking, facilitating and advocating research for the ongoing development of Canada's rural communities and environments. As an informal, volunteer run organization dedicated to the welfare of rural Canada it provides a host of benefits to an expanding membership.
CRRF offers both a one-year membership ($30) and a five-year membership ($100). Membership runs from January – December.
If your membership has lapsed, you will receive an email shortly provide instructions for how to renew your members.
---
Follow CRRF/FCRR ...
Upcoming Rural Events
20-22 September 2015 in Edmonton, Alberta
22-24 September 2015 in Edmonton, Alberta
24-25 September 2015 in Grand Prairie, Alberta
29-30 September 2015 in State College, Pennsylvania
29 September 2015 hosted by CEDEC
2 October 2015 in Rome, Italy
2-4 October 2015 in Camrose, Alberta
5-6 October 2015 in Singapore
5-9 October 2015 in Halifax, Nova Scotia
7-10 October 2015 in New Cairo, Egypt
8-9 October 2015 in Florence, Italy
11-14 October 2015 in Ithaca, New York
13 October 2015 hosted by CEDEC
21-23 October 2014 in Lincoln, Nebraska
22-24 October 2015 in Ankara, Turkey
27 October 2015 hosted by CEDEC
3 November 2015 hosted by CEDEC
5-8 November 2015 in Calgary, Alberta
8-10 November 2015 in Olds, Alberta
17 November 2015 hosted by CEDEC
25-27 November 2015 in Hangzhou, China
26-27 November 2015 in Québec City, Québec
27-29 November 2015 in Kuala Lumpur, Malaysia
8 December 2015 hosted by CEDEC
---
Contribute to the E-Newsletter
Do you have a story about rural or regional development? A new publication, toolkit, or website? CRRF would love to hear about it! We continually look for new ideas and stories to share. Send your ideas to
crrf-fcrr@live.com
.
---
Follow CRRF on Social Media
Did you know you can follow CRRF on both Facebook and Twitter? Add us today to keep up to date with activities, news, and upcoming events.
---