Still Time to Register for Fall Conference

Rural Canada is in a constant state of change. In recent years, many rural areas in more northern and remote regions of the country have experienced changes in their regional economies due to various kinds of resource development. These developments have ushered in new opportunities for growth, while also reigniting questions related to regional development, resource management, governance and co-governance of resources at local/regional levels and with Aboriginal (First Nations, Métis and Inuit) peoples. There is still time to register to take part in the
Rural Canada: Ready to Grow
.
The conference will bring together community leaders, economic development practitioners, policy makers, researchers, and private businesses to discuss rural and regional development in Canada. The conference will take place in Thunder Bay, Ontario from October 24-27.
The conference is being co-hosted by the Nishnawbe-Aski Nation Economic and Resource Development Unit (NAN), Lakehead University, School of Outdoor Recreation, Parks & Tourism and the Northwestern Ontario Municipal Association (NOMA).
For more information about the conference and to register visit:
http://crrf.lakeheadu.ca
. We look forward to seeing you in Thunder Bay in two weeks time!

---
Travel Subsidies Available
CRRF is pleased to offer financial assistance to a limited number of rural residents, First Nation members, and students who are active in rural community development to facilitate participation in the forthcoming conference.
---
2013 CRRF Annual General Meeting
Please join us for the Annual General Meeting of the Canadian Rural Revitalization Foundation (CRRF) to be held on Friday, October 25th at the Airlane Hotel, Thunder Bay, Ontario. Everyone is welcome to attend.
Further details regarding the AGM, including the draft agenda and minutes from the 2012 AGM, can be found at:
www.crrf.ca/?page_id=62
.
---
Revisiting the New Rural Economy
There is still time to register for the pre-conference symposium on "Revisiting the New Rural Economy". On October 23, 2013, the Rural Development Institute is hosting a symposium on "Revisiting the New Rural Economy" to honour recently-retired Bill Reimer, Professor of Sociology, Concordia University. Bill has been a leader with CRRF since its inception and led the New Rural Economy (NRE) Project funded by a series of research grants from the Social Sciences and Humanities Research Council starting in 1992.
The day will include research presentations on the New Rural Economy and a celebratory dinner will be held in the evening with stories of Bill's involvement in rural research throughout his career. Registration is still open for the event and the evening celebration dinner. Visit the website for more details and to register:
http://crrf.lakeheadu.ca
.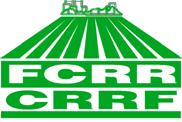 CRRF Membership
---
Upcoming Events
October 23, 2013 in Thunder Bay, Ontario
October 24-27, 2013 in Thunder Bay, Ontario
October 23-25, 2013 in Bologna, Italy
April 24-27, 2014 in Haliburton Highlands, Ontario
---
Follow CRRF on Social Media
Did you know you can follow CRRF on both
Facebook
and
Twitter
? Add us today to keep up to date with activities, news, and upcoming events.
---
Ideas for Next E-Newsletter?
If you have any suggestions for an upcoming CRRF e-newsletter please contact Kate Hall (
kvhall06@gmail.com
).