2018 AGM Notice - Avis 2018 AGA

2018 CRRF Annual General Meeting
Please join us for the Annual General Meeting of the Canadian Rural Revitalization Foundation (CRRF) to be held on Thursday, October 11st from 4:30 to 5:30 pm at the Saskatoon Inn in Saskatoon, Saskatchewan. Everyone is welcome.
CRRF was founded in 1987 as a non-partisan voluntary network to foster the welfare of rural Canada through collaborative research on policy, development trends and patterns, and rural problems and opportunities. With over six hundred practitioners, researchers, policy advisors, instructors, community members, NGOs, and other network members across Canada, and internationally, CRRF collaborates through annual conferences, workshops, seminars, a great diversity of research, public commentary, publications, and other activities. Further details on CRRF can be found at:
www.crrf.ca
.
2018 Assemblée générale annuelle de FCRR
Vous êtes invités à assister à l'Assemblée générale annuelle de la Fondation canadienne pour la revitalisation rurale (FCRR) qui se tiendra Saskatoon Inn à Saskatoon (Saskatchewan) de 1630 à 1730 jeudi le 11 octobre 2018. Bienvenue à tous.
La FCCR a été fondé en 1987 comme un réseau volontaire et indépendant voué au bien-être du Canada rural par des recherches partenariales sur les politiques publiques, sur la compréhension des dynamiques rurales, sur l'identification des problèmes ruraux et des voies de solution. Avec plus six cents intervenants, chercheurs, fonctionnaires, enseignants, membres des communautés rurales, organisations non-gouvernementales et d'autres réseaux ruraux canadiens et internationaux, la FCRR organise des conférences rurales annuelles, des ateliers, des séminaires et une grande vérité de recherches, d'avis, de publications, etc. Pour plus d'information sur la FCRR, voir :
www.crrf.ca
.

---
Join the AGM via Video Conferencing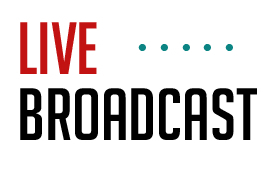 If you are not able to be in Saskatoon for the meeting you can still participate! The CRRF AGM will be live webcast from Saskatoon through Zoom. Everyone is welcomed to join the discussion. Save this hyperlink if you wish to join the AGM meeting:
https://zoom.us/j/527433792
.
---
Follow CRRF/FCRR ...
Upcoming Rural Events
Wellington County, Ontario
Saskatoon, Saskatchewan
Edmonton, Alberta
Niagara Falls, Ontario
Blyth, Ontario
Guelph, Ontario
Canmore, Alberta
St John's, Newfoundland and Labrador
Montreal, Québec
Do you know of an upcoming rural or regional development event? Let us know and we will add it to our list of events (crrf-fcrr@live.com)