Saving the
Armenian Mouflon
one T-shirt at a time
CNF recently met British-Armenian designer Sylvie Keshishian. Her 'fsdkh' brand
of t-shirts aim to build a global brand while making a difference in the arenas of conservation and
sus
tainability.
The 'Save the Armenian Mouflon' design has rapidly developed into a successful awareness raising campaign of this endangered species.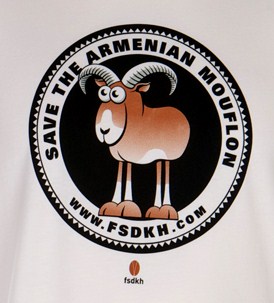 Supporting 9 Parks in 2012!

We are happy to announce our 2012 program. CNF is planning to support at least four new parks in Armenia and Georgia – increasing the number of parks we support to nine and about 407,000 hectares or 1 million acres. Other projects are also under development, including possibly our first in Azerbaijan, so stay tuned!
Dilijan National Park, northern Armenia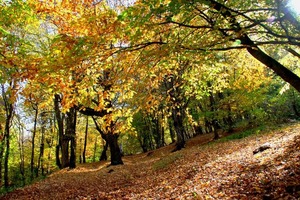 Known for its magnificent oak and beech forests, unique yew grove and cultural monuments. CNF is helping to expand Dilijan's core area to protect the park's Caucasian black grouse and brown bear populations.
Lake Arpi National Park, north-west Armenia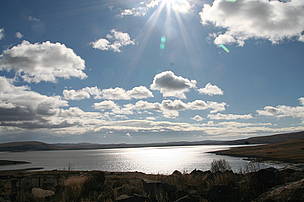 Lake Arpi together with Javakheti in Georgia make up the first transboundry park in the region. The vast network of wetlands is an important resting place for many migrating birds. CNF funds are supporting operating costs.
Tusheti Protected Areas, north-east Georgia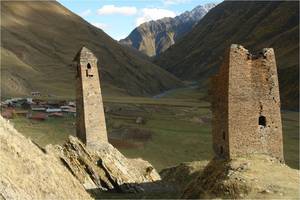 Tusheti's high cliffs are home to the endangered East Caucasian tur, chamois, Bezoar goat and 120 species of birds. CNF funds will support infrastructure projects and ecotourism development.
Vashlovani Protected Areas, eastern Georgia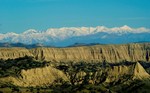 Vashlovani's semi-desert landscape is a setting like no other. The towering limestone cliffs and arid valleys are home to rich bird life and rare reptiles, as well as, lynx, wolf, and wild boar. Improved road access to Vashlovani is expected in 2014, and CNF aims to help the park prepare for what promises to be a significant increase in tourism.
---
Help Us Save the Region's World Class Biodiversity
The high mountains, deep forests, and semi-deserts of the South Caucasus boast more biodiversity per hectare than any temperate climate zone in the world. This spectacular region is noted as one of only 34 biodiversity hotspots worldwide. Protected areas are crucial to conservation efforts, which is why CNF is focusing its efforts on ensuring the future of 15 of the largest parks in the South Caucasus.


Help us reach this goal by contributing to CNF. Your gift will protect the unparalleled landscapes and biodiversity of the Caucasus for future generations.