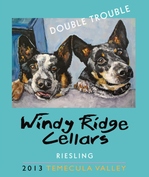 We have gone to the dogs with our new summer releases. We are dusting off our old Windy Ridge Cellars label for this new affordable sweet line of wines just in time for the summer heat. Each wine with have a custom water color painting of a dog on the label. We will be releasing Double Trouble , a refreshing floral Riesling, Bullies Blush, a great summer sipper a Zinfandel Rose and Kota's Kisses a red wine with a hint of sweetness. ( Sorry these wines can't be included in your wine club discounts )
This years harvest looks to be one of the best in years. The fruit is coming along nicely and before you know it we will be crushing again. If you want to get a peak at harvest we will have our Temecula Hills Production facility open on September 14th and the 24th 11-5pm. We will be giving tours of our new bottling line, tanks and of course our unique hilltop panoramic view.
Directions are on our website www.temeculahillswinery.com
Our cave project is moving ahead. Slower than we would like but it is looking like ground breaking at the end of October. It is in the Counties hands. We will keep you posted.
Cheers,
Steve & Valerie
Music Schedule

July 06 Saturday Abrakadabra
July 07 Sunday Alex Drizos
July 13 Saturday Dayton Borders
July 14 Sunday American Made Band
July 20 Saturday Rhandi & Associates
July 21 Sunday Buzz Campbell
July 27 Saturday Mor Sol
July 27 pm music Ricardo Rodriguez
July 28 Sunday Tim Cash
August 03 Saturday Timmy Walsh
August 04 Sunday Rachael Stark
August 10 Saturday David Correa
August 11 Sunday Alex Drizos
August 17 Saturday Rhandi & Associates
August 18 Sunday Michael Le Clerc
August 24 Saturday Dayton Borders
August 25 Sunday Henry Fenton
August 31st Saturday Tim Cash
September 01 Sunday Rachael Stark
September 06 Friday Wine club party Henry Fenton
September 07 Saturday Rhandi & Associates
September 08 Sunday One 2 Many Band
September 13 Friday Wine Club party PM Mike McGill
September 14 Saturday Alex Drizos
September 15 Sunday Tim Cash
September 21 Saturday Abracadabra
September 21 TH Saturday PM Dayton
September 22 Sunday Henry Fenton
September 28 Saturday Buzz
September 29 Sunday Dayton Borders
July 12th BBQ cooking class Pete

July 26th Cooking Class chef Michael

July 27th open until 9 pm Live Music by Ricardo Rodriguez

August 15th Winemaker Dinner Vail Ranch Steak House

August 24th Doggie Date Night open 6-9pm

September 6th and 13th Wine Club Parties

Sept 21st Ewing BBQ Private Dinner for Barrel Club Members

October 13th Woofs and Purrs in The Vines 12-4pm

November 15 Winemaker dinner at Oak Mountain winery by Chef Michael

December 7th and 13th Wine Club Parties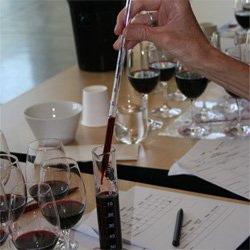 Looking for something fun to do with family or friends? Come try one of our 1 hour wine classes.
We offer a series of classes so pick one or choose all five
Wine For Dummies

Champagne 101

Custom Blending Class

Wines from the Rhone Region of France

Wines from the Bordeaux Region of France
For Reservations and pricing call or email Patty
(951) 880-8840
As always don't forget we are dog friendly and all dogs on leashes are welcome anywhere on the property.
Join the Temecula Hills Oak Mountain Wine club and invite the best of Temecula Hills & Oak Mountain's wine into your home. Four times each year (March, June, September and December) You will receive four bottles of Temecula Hills / Oak Mountain's wine at a 25% discount. Better Yet, join our Platinum club and receive 6 bottles four times a year at a 30% discount. All wines Are carefully selected by owner and winemaker, Steve Andrews.
Prices of shipments will vary depending on the number of bottles you choose to receive each
Quarter and whether you choose all red wine, all white wine or a combination of both. For your Convenience, you will be notified via email of upcoming shipment dates and the specific wines in Each shipment. Approximately one to two weeks later your credit card will be charged. You have The option to pick up your wines from the winery or we will ship them to you for a nominal delivery Fee. Applicable sales tax is additional.
From time to time, club members will receive exclusive updates and offers only available to members.
There is no cost to join and no membership fees. However we do require that you take a
Minimum of two shipments before canceling.
Benefits Of Membership Include:
• Quarterly shipments of wine, either four or six bottles at a discount
• Invitations to special winery events
• 25% discount on all wines purchases
• 10% discount on gift shop purchases
• Free tasting in the tasting room for 4-6 people depending on club
• Pick up party each quarter at a special club price.
Wines can be swapped if done 2 weeks prior to shipment
.
We also offer a bronze club which includes one bottle of Red and one bottle of White Wine at a 20% discount; hand selected by our winemaker and cannot be swapped. This club is Bi-Monthly and with every shipment you will receive two complimentary tasting vouchers which you may use for yourself or transfer to a friend,family member or business associate you want to impress.
Oak Mountain Winery
36522 Via Verde
Temecula, Ca 92592
951 699-9102
vandrews@oakmountainwinery.com