---
---
Join us live online every Sunday
Live via Streaming

Join us for Sunday Meditations at 9 AM

Recent recorded video streaming meditations may also be found at the same link.
---
May 2012
Kagyu Changchub Chuling, a Tibetan Buddhist meditation center founded by Kyabje Kalu Rinpoche in 1976 in Portland, Oregon, has announced a March 30, 2013, start date for a one year retreat at its retreat land in Goldendale, Washington. I will serve as the drupon or retreat master for this retreat and may be assisted from time to time by other teachers.

KCC is seeking qualified candidates for the retreat. To date, there are fewer men than women enrolled and KCC is very interested in having gender balance in the retreat, though retreatants are likely to be separated by gender in the two cloisters.
The curriculum for the retreat will be the Mahamudra Program curriculum designed by Kyabje Bokar Rinpoche in 1992. It includes Zhinay, Lhatong, Mahamudra, Tonglen, Chenrezig, Karma Kagyu Ngondro, and the Milarepa Tsok.
The tuition and room and board for the retreat is $16,000 USD.
If you need more information, we will send you a link to a blog that has in-depth information about the retreat. There are only 16 retreat participant seats, so we encourage you to contact us soon.
If you are interested in applying, please email Julia King Tamang, a member of the one year retreat team at
jtamang@easystreet.net
at your earliest convenience.
May the noble aspirations of all beings in the dharma come to pass.
Sincerely,
Lama Michael Conklin
Resident Lama
A talk with Lama Sarah Harding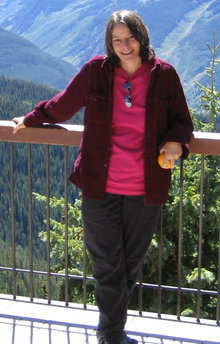 Date & Time:
June 5, 2012 7:00pm - 8:30pm

Location:
Kagyu Changchub Chuling (KCC) Urban Center, 73 NE Monroe Street, Portland Oregon 97212
Topic:
"When is it OK to Tweak the Dharma?: A Historical Perspective"

Lama Sarah Harding will present a short talk based on her research and writing on the controversies over Marpa (about Vajrayogini) and Gampopa (about Mahamudra), drawing comparison to our contemporary situation.
Discussion and Q&A session with Lama Harding will follow.
Suggested Donation: $15 (no one turned away for lack of funds)
In order to help us arrange this event, please RSVP online:
---
Spring Celebration at SCOL on Saturday, June 9
The Saturday, June 9, Spring Celebration at SCOL will be the last formal opportunity to tour the Retreat Facility. The cloister compound will close its doors to visitors when the one-year retreat begins on March 30, 2013. Take this opportunity to visit SCOL and give your blessing through your presence to the long-term retreat and to the beautiful land and buildings. You'll see the new statues on the way up from the parking lot, and tour guides will lead you through the Retreat Facility. There will be a vegetarian potluck lunch (if possible, bring something to share that can be easily served on a plate). Very importantly, Lama Sarah Harding will be the guest speaker this year. She is a well-known author and translator and is on the faculty of Naropa Institute. She will speak about the 1000-year lineage of the tradition, its feminine roots, and about the importance of long-term retreat. Childcare will be provided during the talk.
It will be a wonderful day of meeting old and new friends, sharing good wishes, and eating delicious food in magnificent surroundings. There will also be a "Gem Shop" where you can view, and hopefully purchase, items handmade by KCC Sangha members. Dress for variable weather. Everyone is welcome. KCC is renowned for its friendliness, so you will feel at home. As Lynn Miller said about her first visit to KCC, "I cannot tell you how what a positive impression KCC and the members made! Everyone was so welcoming and gracious. Introductions and smiles felt so genuine and not 'practiced' but rather, natural and how I expect individuals interact with each other at KCC."

Even though there are 240 acres to explore, please leave your pets at home. There is no charge and registration is not necessary.
You can volunteer to help! Opportunities are still available for shuttle drivers, potluck servers and for potluck and/or end-of-day cleanup. The event cannot be a success without the help of many people. Please contact Kay Hartsock at
beginandcontinue@gmail.com
or fill out the interest survey by clicking here:
https://kccretreats.wufoo.com/forms/spring-celebration-interest-survey/
---
Pleiades Gem Shop returns to Spring Celebration at SCOL
A stunning array of colors, textures and finishes greets visitors as they enter the room. Gorgeous gems, colorful beads, and eye-catching metals vie for attention at the Pleiades Gem Shop, a fund raising fixture at the SCOL Spring Celebration since the early 2000's. While many members of the KCC Sangha have contributed to Pleiades's success over the years, two of the most devoted contributors are Mary Woods and Tara Sullivan.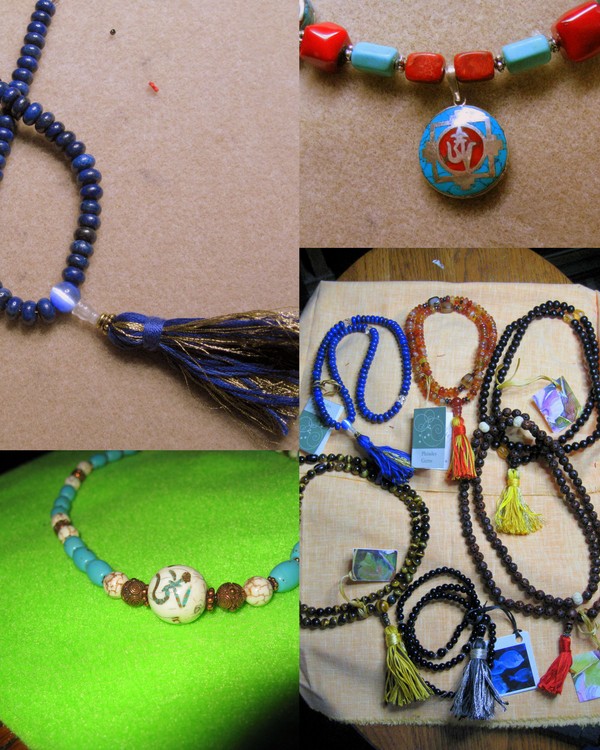 "I like looking at pretty things," says Mary. This eye for design led her to begin designing her own jewelry when she was a teenager. While this interest has stayed with her since then, it was only relatively recently that she began creating her jewelry in earnest. "Necklaces are my forte," says Mary, noting that the larger size gives her more opportunities to be creative. Her favorite recent piece is an amulet with coral and turquoise on sterling silver.
Of course, Pleiades's design talent isn't limited to just necklaces. Necklaces, earrings and other beautiful adornments are also in good supply. Also, colorful tiles and attractive postcards have been added to the Plieades lineup. Recently, mala creation and refurbishing have become a focus of Mary's considerable talent. The composition and materials in a mala can be just as varied and beautiful as a necklace. Mary gets her materials mostly from gem shows and "trunk shows," which are special sales where vendors present merchandise directly to customers at a retail location. This allows Mary to obtain great-looking gems and beads at a price considerably lower than typical retail outlets.
Of course, lower material cost results in lower prices for the customer, but all of the proceeds go directly to help SCOL's capital campaign. It is estimated that Pleiades has raised several thousand dollars over the years. Mary enjoys creating jewelry for Pleiades because it allows her to contribute more to SCOL than simply donating money. Tara hopes that people will buy Pleiades items as gifts for loved ones and friends. "That way, it is like giving twice," she says. "Donating money for SCOL as well as giving a wonderful gift to someone special." Be sure to visit the Pleiades Gem Shop at the SCOL Spring Celebration!
---
June class and retreat in KCC's "Three Turnings" Program
Don't miss out on these opportunities to learn more about the Buddhist teachings. It is not necessary to have attended any of the previous classes or retreats in order to attend these events.

Julia King Tamang will lead a class on the "Introduction to the Second Turning" at KCC Urban Center on June 14 from 6-9 pm.

The Three Turnings represent three periods of the Buddha's teachings of the path to enlightenment, and they were foundational to the formation of three distinct, yet complementary approaches, or paths, to liberation.

There will be a short overview of the First Turning and then an exploration of what the Buddha taught that inspired the Mahayana teachings. From his teachings on emptiness and compassion, great masters developed the practices of the Mahayana, many of which are done at KCC.

This short class will help you create a meaningful context for your practice of Tonglen, Bodhicitta, the Six Paramitas, the Bodhisattva path and more. We'll approach it in plain English, and have a handout or two to help you keep your learning in order.
The suggested donation for this class is $30 and there will be an offering basket for the teacher, for those so inclined. No one will be turned away for lack of funds.
Quarterly Retreat at SCOL June 29-July1: The Four Immeasurables
This weekend retreat led by Julia King Tamang will begin on June 29 at 6 pm and end July 1 at about 3 pm.
This retreat will focus on the practices of the The Four Immeasurables -- the cultivation of loving-kindness, compassion, empathetic joy, and equanimity. These simple but powerful practices open the heart and gradually correct distortions in our relationships to our self while enriching our relationships with others. These practices are essential tools for expanding the capacity to love, to experience empathy and to connect in a genuine way with all beings, free from confusion, habit and fear. By the end of the weekend, you'll have a firm sense of how to proceed on your own, using these time-honored, traditional Buddhist tools as part of your core practices. Interviews with the teacher will be available.

Schedule:
Begins Friday, June 29 at 6 PM, with dinner. Please plan to attend the first session at 7:30 PM in the shrine room, punctually. Ends Sunday, July1 after lunch and end-of-retreat chores to help return the cloister to order. Please plan to leave the land around 3 PM.

These classes and retreats get rave reviews:

"I felt I got the experience as well as a conceptual framework."
-- Carolyn Peck

"I got a sense of how each vehicle builds and expands upon the ones that have gone before. The way the teachings were spread out over the year made me feel confident that I was moving forward in a committed way. I felt a sense of accomplishment at the end of the last retreat though by no means anywhere near the end of this richest of explorations."
Turning the Sangha Spotlight on Carolyn Peck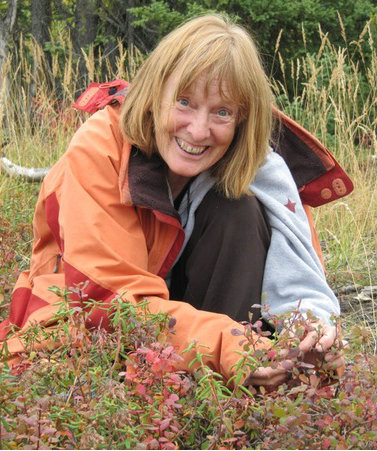 I was excited to sit down with Carolyn, the first Sangha member I would interview for the new KCC enewsletter column,
Turning the Sangha Spotlight
. On the day we met to talk, we were both slowly mending from some spring bug, so were languid and quiet. We each stretched out (me on the floor and Carolyn on the chaise lounge), sipped hot tea and ate lemon wafers. We warmed up to conversation. I had overheard Carolyn at a KCC retreat talking about her dance experience. Having already sensed in her a kindred passion for non-verbal expression, I looked forward to finding out more. Here was opportunity. I learned that for several years Carolyn taught children's drama and movement classes in Fairbanks, Alaska. She also participated there for many years in a psychologically and musically driven, but otherwise silent, movement group with adults. And in Portland, Carolyn moved with the group :holy presence dance, an experience she describes as "basically silent, sometimes hilarious, and sometimes deeply poignant."

Carolyn has been practicing at KCC for close to seven years and teaches twice a month in the KCC Children's Program. Recently, Carolyn led an observation and awareness activity in which the children took turns being blindfolded and guiding each other around the space. This exercise "brought them immediately into the here and now."

I talked with Carolyn two days before her 70th birthday. Our interaction was freestyle and followed the lazy rhythm of two ladies under-the-weather on a rainy spring day in Portland. Still, we leaned and dipped eventually into the emerging themes of our dance -- connection, communication, and movement.

On connecting with folks at KCC . . .
"I am interested in some kind of burbling, interactive experience at KCC. Maybe if we network once a week then something will happen. I sometimes go to another Buddhist center where they have a big room in the basement for gathering after we meditate. We stand in a circle and introduce the person next to us after chatting a bit. Names are exchanged every single time. Faces are seen with names. It makes me feel connected. My first two years at KCC, I did as many retreats as I could. It's nice to experience the physical space together during retreats, walking the hills in the rain. You just get to know people as you do things together."

On communication . . .
"If we had little Sangha gatherings where we spent the first 10 minutes in silence and moving maybe we could build newness into our communications. Maybe we could do theater games to break down some verbal fixations. Build in wait-time between speakers and build spaciousness during our Sangha meetings. Listening. I think pausing serves deeper thought, higher mind, kindness. Wouldn't it be nice if in setting up a different rhythm, cadence, we could create more space?"

On moving her vision into practice . . .
"I think we can watch for little shifts, watch for newer ways to come into being. All we have to do is see what looks like limitation, then . . . expand! When I've been in difficult situations and realized that I've been ineffective, I just hold a deep intention. Very often and over time, the thing flips a little bit. You could know anything you need to know right now if you were open to it. I love that! When we set the intention, it's honored. We can set the intention to increase the comfort, the community, the sense of connection at KCC in real and practical ways."