Since our founding on October 3, 2000, we have been fortunate to have great friends, donors and advocates of our work. Many of these same people have also volunteered their time to help provide medical care for some of our most vulnerable neighbors. Thank You!
Approximately 60,000 people in Montgomery County are uninsured and have no affordable means to obtain essential healthcare. By supporting Mercy Health Clinic through your workplace giving contributions, low-income people without health insurance can have access to primary healthcare and more than a dozen outpatient specialty health clinics.



Vo

lunteer doctors talk with Medical Assistant, Estuardo Portillo

about patient care.

Volunteer opthamologist, Dr. Hammerman, checks a patient for diabetic retinopathy.
With your support Mercy Health Clinic can help keep people out of hospital emergency departments and ensure that they have the opportunity to live their healthiest and most productive life regardless of their ability to pay.


Now in its thirteenth year the Mercy Health Clinic Golf Classic raises needed funds in support of
providing
primary and specialty health care to our low-income, uninsured adult residents of Montgomery County. This year almost $100,000 was raised.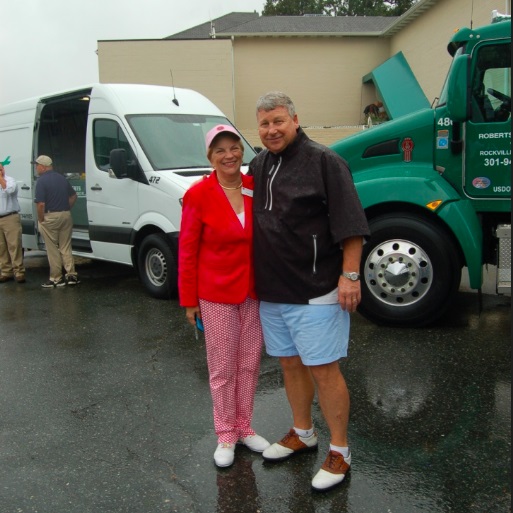 Many thanks to our presenting sponsor Roberts Oxygen and Roberts Home Medical for once again
supporting the annual Mercy Health Clinic Golf Classic, to our silver sponsors Adventist HealthCare, Dan Christovich and Stuart Plank, and to our many other contest and hole sponsors. We are so grateful to Honorary Chairman Tim Brant, retired WJLA ABC-7 sportscaster, for his enthusiasm and efforts to make this event a success.
In spite of the rain, more than 100 golfers came to Manor Country Club on September 19 to test their skills and enjoy the fellowship and camaraderie of supporting the clinic. Congratuations to all of the winners particularly the first place foursome sponsored by Avenue Wealth: Jason Apolenis, Paul McCabe, Curtis O'Keefe, and Kevin Rogge.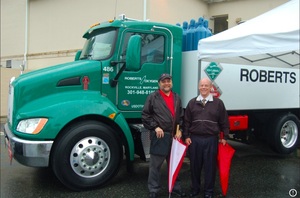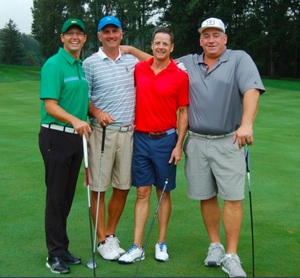 Check out more photos on our website!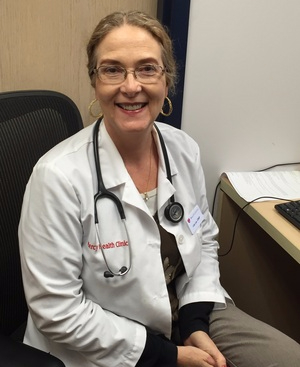 We are proud to introduce Lisa Lee, Mercy Health Clinic's full-time CRNP (certified registered nurse practitioner). Lisa joined Mercy in July and with her calm demeanor it is easy to see that she is an experienced caregiver who inspires patients in developing a personal interest in their well being.
Lisa grew up in Western Maryland, first earning a BS in Psychology and Sociology. She began her career working as Mental Health associate before deciding to pursue a nursing degree. She has worked for many years in various medical institutions throughout Maryland. She has vast experience as a practitioner in internal medicine and has also treated patients suffering from communicable diseases, psychiatric conditions and addiction problems. She has also served as the director of medical services for a state psychiatric institution. Most recently she worked in private practice for the Rockville Internal Medicine Group.
At Mercy Health Clinic Lisa's days are taken up with practicing internal medical including conducting physical exams and taking care of patients with acute and chronic diseases. Lisa is the mother of two grown children, a son and daughter, and in her spare time she enjoys listening to music, bicycling and enjoying friends and family.

On Sunday, October 2nd, Mercy Health Clinic hosted a Health Fair providng free nutrition workshops, blood pressure screenings, eye examinations, and much more! Check out photos from the event here.