In This Issue
New at QuakerBooks
is a monthly newsletter listing new titles available at QuakerBooks of Friends General Conference. It also includes titles that have recently dropped in price, and topical titles relevant to current concerns of Friends. The author, Graham Garner, serves on the staff of QuakerBooks and is responsible for selecting all stock carried by the bookstore. He has worked in book shops, both in the U.S. and the U.K., since the age of nine.
If you would like to receive additional eNewsletters from FGC, sign up here.
Get the catalog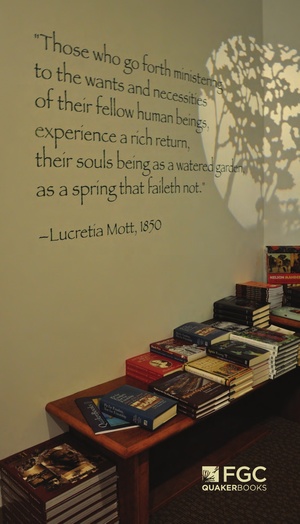 Connect with us on

from Graham Garner

Dear Friend,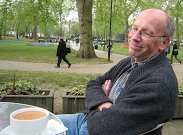 This is the first issue of my new eletter from QuakerBooks of FGC. Once a month I will send you a list of new publications available from our bookstore. In last year's survey, a number of you asked for regular updates on new titles available in the bookstore, and now I am doing it. I'm going to keep it Quakerly and simple – short introductions of new books that I think may interest you. I will include newly published books, and occasionally I will remind you of a "topical" book that is relevant to current events in the Quaker or larger world.

Remember, you can find ALL the new books in a section of the QuakerBooks website appropriately called New Books. Bargain hunters can see newly arrived Sale Books and Used Books in separate sections.

This newsletter will go to subscribers of Book Musings – for the time being if you get one letter, you will get the other one. In time, we will look into a separate subscription list.

Here is what we've recently unpacked from boxes: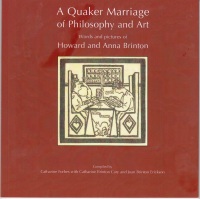 A Quaker Marriage of Philosophy and Art: Words and Pictures of Howard and Anna Brinton Combines the intricate Christmas card art of Anna with both the witty and philosophical writings of Howard in an unusual book .

The Breaking Light: Cracking the Cosmic Egg. This is the 2012 Weed Lecture presented by Quaker storyteller Lucy Duncan (who is also Friends Liaison staff for AFSC, former FGC staff, and my wife). Lucy weaves together her own stories, stories gathered from the World Conference of Friends in Kenya, and other material to forge a call for hope and active response to the challenges facing us today.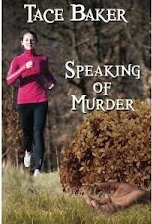 Speaking of Murder – a Quaker themed mystery by Quaker author Tace Baker.

The Quaker Institute for the Future has just issued its 6th pamphlet Beyond The Growth Dilemma: Toward An Ecologically Integrated Economy pointing to ways we can change our economic goals from "more" to "enough." (This publication is a companion piece to their earlier booklet, It's the Economy, Friends.)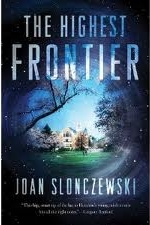 The Highest Frontier, a new science fiction novel by Quaker author Joan Slonczewski, centers around the life of a student in an orbiting college of the future.

Letters from Lillian: Faith and Practice among Modern Liberal Quakers by Elizabeth Boardman. The fictional character Lillian, writing to Marla, who is doing service work in Pakistan, describes the life and concerns of an active Quaker. (Note: this book should not be confused with FGC's recently published introductory book, Letters to a Fellow Seeker, by Steve Chase.)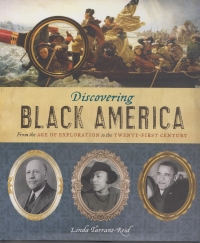 We have recently added a new book for young people on African American history: Discovering Black America: From the Age of Exploration to the Twenty-First Century by Neson Kadir In my opinion anything by or illustrated by Neson Kadir is absolutely worth having, and this boo will be an education to parents as well as children.

A Different Mirror for Young People: A History Of Multicultural America features the stories of American Indians, Africans, Chinese, Japanese, Irish, Jews, Mexicans, Vietnamese, Puerto Ricans, Filipinos, Afghans, South Asians and other Americans, illustrated by photos, songs, letters and poems, showing the challenges and triumphs so often ignored. By the way, I have found that "young people's" versions of adult books are often more readable and just as informative as the versions written for grown-ups. (I also recommend young people's versions of the Omnivore's Dilemma on the food system; We Are the Weather Makers on climate change; and Howard Zinn's Young People's History of the United States.)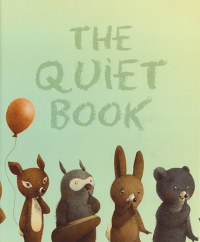 For even younger children, we now have remaindered (i.e., cheap) copies of The Quiet Book, a wonderfully illustrated bedtime book that also serves as a great tool for talking about silence. We also have its companion title, The Loud Book.


The Brick Bible books offer a graphic novel presentation of the Bible illustrated by dioramas built with Lego bricks. The Christmas Story and Noah's Ark are for children. The Brick Bible: A New Spin on the Old Testament is more of an adult book, containing parts of Leviticus, much smiting, and the cruel extermination of whole populations. I haven't yet read The New Testament: A New Spin on the Story of Jesus, but I expect it will be eye-opening (I especially can't wait to see Revelations)! Seeing familiar words with Lego dioramas is good way to pay more attention to the texts.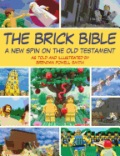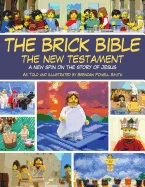 Not quite as new, but still pretty new, and good . . .

Lynn Waddington's Staying True: Musings of an Odd-Duck Quaker Lesbian Approaching Death is a remarkable, poignant and profound memoir.

If you have always meant to read Fox's journal try The Essence of George Fox's Journal, a most successful attempt to capture the fundamentals of the original rendered in readable English, but with the flavor of Fox.

Quaker Process for Friends on the Benches from Mathilda Navias is a resource for every Quaker meeting, in the electronic age -- how to "do" all those things like keeping minutes, arranging weddings, and all those other practices and procedures that involve being a Friends meeting.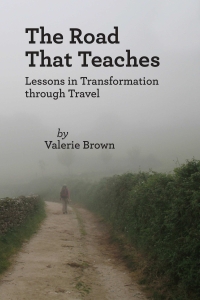 Finally, Valerie Brown has written a powerful book The Road That Teaches: Lessons in Transformation Through Travel . Valerie Brown, a Quaker Buddhist spiritual teacher, explores the opportunities for inward, spiritual journey, in the context of outward pilgrimage.

Cheerio,
Graham